Marsha J. Tyson Darling, PhD / They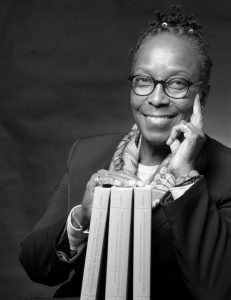 My identity as a Black woman, an intellectual, an engaged scholar-activist and a two-spirit being has influenced my many and varied choices and decisions during my life and my 40 years in the academy. Ranging from research and scholarship on critical social justice issues to teaching pedagogy that embraces both disciplinary and interdisciplinary methodologies, to engagement with international treaty body institutions toward furthering the laws and policies of the Hague Convention on behalf of the rights of the child, to collaborating with institutions and organizations that work on behalf of advancing and protecting hard-won civil and political rights for marginalized Americans, I have made of myself someone connected and engaged with many of my generation's life challenges. I value peace and care about justice, but know that there can be little peace while there is so much injustice. Indeed, injustice and peace do not fit easily in the same sentence. I know that Black Lives Matter does not negate the fact that all lives matter, but right now our concern and help is needed regarding Black Lives Matter because that level of caring has been neglected way too long. And I care deeply about protecting biodiversity and stemming the increasing species extinction that is occurring on "our watch," so to speak, meaning that I believe we have a moral obligation to give a damn and act on the above issues and climate change. That means that we have a responsibility to something I call intergenerational justice, a moral imperative to leave our children and grandchildren a planet on which life forms are able to sustain themselves, bearing in mind that we are the first generation of humans who have the technological capability to extinguish as well as preserve and sustain species biodiversity. For while each generation has challenges, ours appears to be teaching about setting caring boundaries and seeking balance.
Harriett Tubman has always been my hero because she never walked away from her people's struggles for freedom, the exercise of human and civil rights, and self-directed political and economic agency—during and after slavery ended. Valuing her legacy legitimizes how I have claimed permission to care deeply about some of the pressing issues of my generation: fairness in the face of the abuse of power, justice in the face of racial and sexual disparities that extend back to decades of disparate and unequal opportunities and treatment of marginalized people, gender equality, the human rights of displaced persons and asylum seekers, and the equitable distribution of technology's benefits—especially genetic biotechnologies.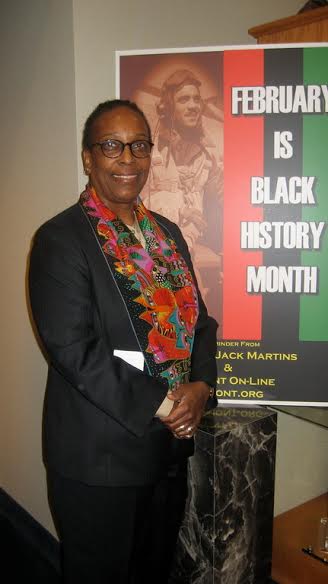 I would like to say to our College of Arts and Sciences faculty colleagues, staff members and students that we are at a critical moment in our nation's development as a young democracy. From the nation's inception, racism and a widely held belief in a hierarchy of human worth based on "race" repeatedly ensured that Black, Indigenous and People of Color (BIPOC) were largely marginalized from access to the many benefits a first-class citizenship provides by those who proffered virulent white supremacy. One does not look too far behind us to find Jim Crow segregation's "separate and unequal" in law and social policy. As we have seen recently, issues related to social justice and racial equality are before us now in an unprecedented manner, and these issues are critical to the future of democracy, How will we model for our students that equality matters because, without it, social relations and democracy wither in the dark?
Lastly, I would also share that I believe that we might engage in some introspective reflecting and questioning related to the fact that we are in the business of providing knowledge production and knowledge dissemination. So…how will we use the power we exercise to engage in creating anti-racist pedagogy within and across our many disciplines as the time has come to embrace learning for equality's sake? How will departments embrace learning across disciplines—create interdisciplinarity and use it as a tool to create new forms of knowledge production to be shared with our students and with colleagues who remain averse to thinking outside of the "box" they were trained to recognize? Thank you for sharing your attention with me.