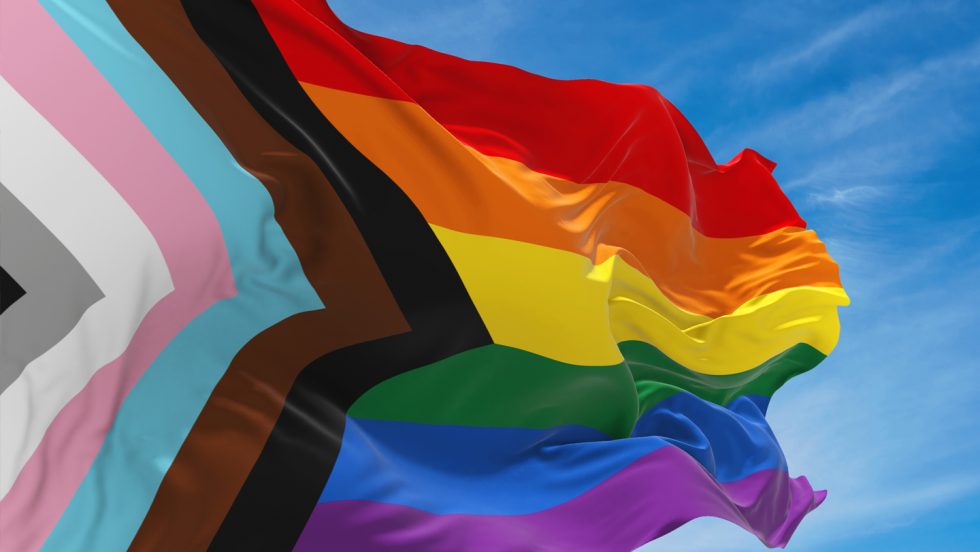 More than 50 all-gender restrooms across campus. Initiatives for wider pronoun usage within the Adelphi community. An increase on the Campus Pride Index from 4.5 to a perfect 5.0 in June 2022.
These major milestones are just some of the far-reaching accomplishments of Adelphi Pride, which began in 2009 when Carol Sussal '64, MA '65, MSW '72, DSW '79, Postdoctoral Diploma '84, associate professor in the School of Social Work, formed Adelphi LGBTQ+ and Allies. The name eventually became Adelphi Pride, but the committee's commitment to increasing visibility of this community has only grown.
"Our mission was to educate the University about our community for the purpose of promoting inclusivity and acceptance," said Dr. Sussal.
Since its creation, Adelphi Pride has addressed challenges, influenced University policies and changed student procedures to promote the acceptance, respect and inclusion of the LGBTQIA+ community. Working with University partners, some of the group's impressive achievements include:
Gender-inclusive housing on campus
Rainbow Pride and transgender flags on campus
Transgender awareness events
Specialized training for students and staff
Counseling and support groups for the community and its allies
All members of the Adelphi community are welcome and encouraged to be a part of Adelphi Pride. To join, please email the committee's chair, Gregory Miller, at grmiller@adelphi.edu. Learn more about Adelphi Pride.