Dear Adelphi Community,
While we are all working, learning, teaching and connecting remotely, there continue to be important activities taking place across our community that reflect the Adelphi University spirit of giving back.
With community service being a long-held core value for Adelphi, it is no surprise that our faculty, staff, students, alumni and leaders are responding to the COVID-19 crisis by asking, "How can we help?" Here are some of the ways that our University family is helping to support each other, our first responders and neighbors during this unprecedented public health crisis.
Sharing Our Campus Facilities
Knowing that many first responders are struggling with the balance between serving the sick and protecting the health of their families, Adelphi stepped up to offer essential facilities for local and out-of-state nurses, doctors and emergency medical service (EMS) technicians.
We have offered the locker rooms of our Center for Recreation and Sports (CRS) to emergency medical technicians (EMTs) who work with COVID-19-positive patients so that they can shower and change their clothes before going home to their families.
We are providing 55 beds in Residence Hall B to Northwell Health to provide quarters for medical teams from our community who are fighting the pandemic and doctors and nurses who cannot go home after work because they have at-risk family members.
Personal Protective Equipment (PPE)
Recognizing the national shortage of PPE, Adelphi's College of Nursing and Public Health and our departments of biology, chemistry and environmental studies sent 92 boxes of gloves, masks, hazmat suits and portable showers to the New York Medical Station at the Jacob K. Javits Convention Center in Manhattan. From there, New York state will make sure the supplies reach areas where they are most needed.
In addition, our community donated a supply of gloves and bottles of hand sanitizer to the Garden City Police Department to aid our local responders in their daily calls.
Donations of Food
Chartwells, Adelphi's food service provider, is working with the Cathedral of the Incarnation in Garden City to donate unexpired packaged food to the Church of Saint Joseph in Garden City and homeless shelters in Hempstead. Chartwells has also donated food to frontline workers at NYU Winthrop Hospital in Mineola.
Within our community, members of our College of Nursing and Public Health have been preparing and delivering food packages to hospitals that support our students, including:
Good Samaritan Hospital Medical Center
Long Island Jewish (LIJ) Medical Center
Mercy Medical Center
Mount Sinai South Nassau
Nassau University Medical Center
Huntington Hospital
North Shore University Hospital
NYU Winthrop Hospital
St. Francis Hospital
St. Joseph Hospital
In addition, the Adelphi University Women's Giving Circle continues to donate food to local hospitals and coordinate the delivery of cards from neighborhood children to frontline healthcare workers.
For those in our own community struggling with food insecurity and access to basic necessities, the Panther Pantry continues to provide meals and toiletries to support fellow Panthers through this challenging time. The virtual ordering system can be found on eCampus under services. Deliveries are processed by Adelphi Mailing Services.
Volunteerism
COVID-19 has challenged our nation and particularly the state of New York in many ways. It has emphasized the capacity and limitations of our health system. In response to this challenge, Adelphi's College of Nursing and Public Health has collected and provided information from more than 200 student volunteers and shared it with the New York State Department of Health and Northwell Health.
In addition, we've shared volunteer requests from hospitals with our nursing and public health students who have expressed an interest in volunteering during this extraordinarily challenging time.
Adelphi's volunteers have included licensed registered nurses (RNs), junior and senior undergraduate nursing students, and graduate nursing students.
Psychological Services and Family Support
Our Gordon F. Derner School of Psychology has enabled students in our master's degree programs in psychology and mental health counseling to voluntarily assist mental health patients who are being moved to free up hospital beds for COVID-19 patients.
Additionally, the Center for Psychological Services is providing free telehealth counseling and psychotherapy to our faculty, staff and students during this stressful time.
Also housed in the Derner School, Adelphi's Institute for Parenting has launched a Parenting Warmline (516.515.1948) as a community resource to answer nonemergency coronavirus-related questions and concerns from families and caregivers of young children.
Student Emergency Support Fund
To assist current students in need of extra help due to the pandemic, our University established the Student Emergency Support Fund. In a short time, more than 220 members of the Adelphi community have raised more than $70,000 through personal donations. We continue to accept donations and thank everyone who can help our students in the most critical need.
These funds, along with additional emergency grants made possible by the federal CARES Act, will help assist:
Students facing unforeseen account balances
Students seeking support to safely return home
Students without access to proper technology (including laptops and broadband internet)
Students with unmet medical expenses
Students with food insecurity
A Long-Standing Tradition of Community Support
Community engagement is a long-standing tradition at Adelphi. Our Carnegie Community Engagement Classification—held by just 119 colleges and universities nationwide—highlights our commitment and we uphold it now, during this challenging time.
We are proud of Adelphi's community members and frontline essential workers and thank everyone who is doing their part to support and help others during the COVID-19 crisis.
Best,

Gene Palma
Chief Administrative Officer and Associate Vice President
‌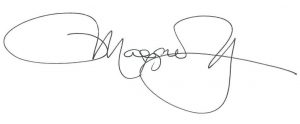 Maggie Yoon Grafer '99, MA '08
Chief of Staff and Associate Vice President of External Relations