Get off to a great start at Adelphi with this list of ten easy things to do for First-Year students!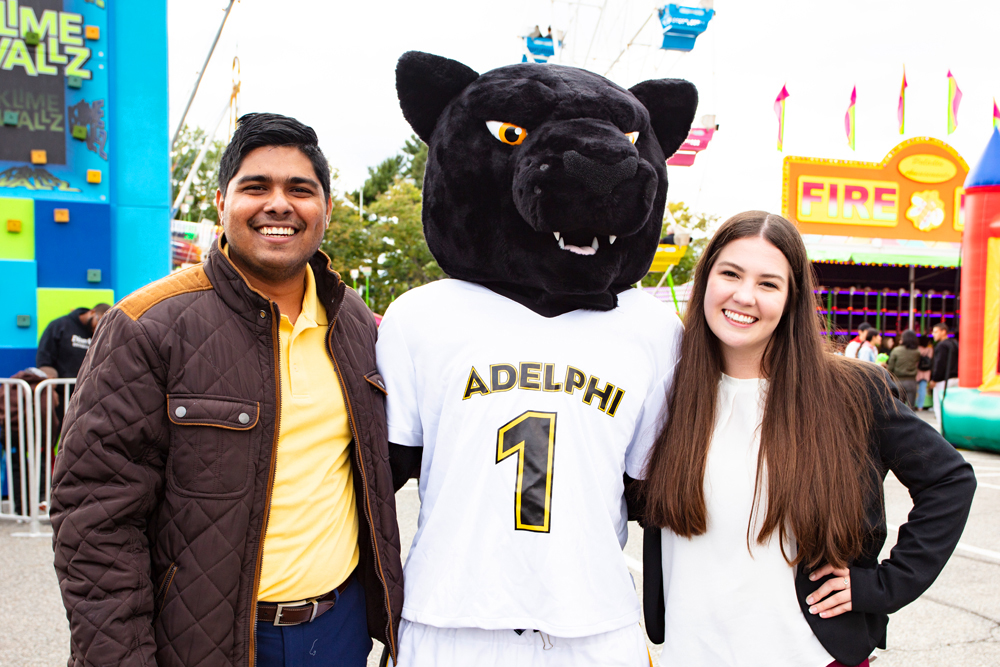 1. Receive a warm Adelphi welcome and make new friends. Join in the tradition and meet your peers as part of Matriculation and Welcome Weekend. After a personal welcome from Adelphi scholars, get in the spirit with a fun-filled afternoon of meet and greets, live music, photo booths, free food, and more. See more about Matriculation Day.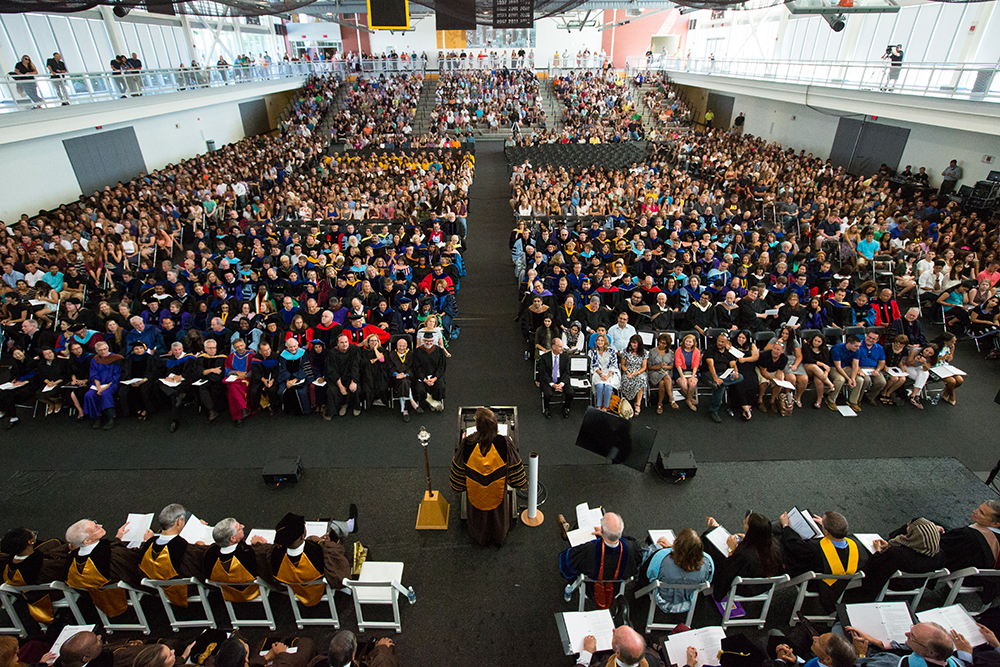 2. Take a photo with the Panther…or the bunnies! Now that you're officially a Panther, take a photo with one. The Panther statue, located outside the Center for Recreation and Sports, is a popular photo-op spot. And on campus, you're bound to spot one of our many Adelphi bunnies. Snap a photo, tag us on social (@Adelphiu) and you may see your shot posted on our official accounts.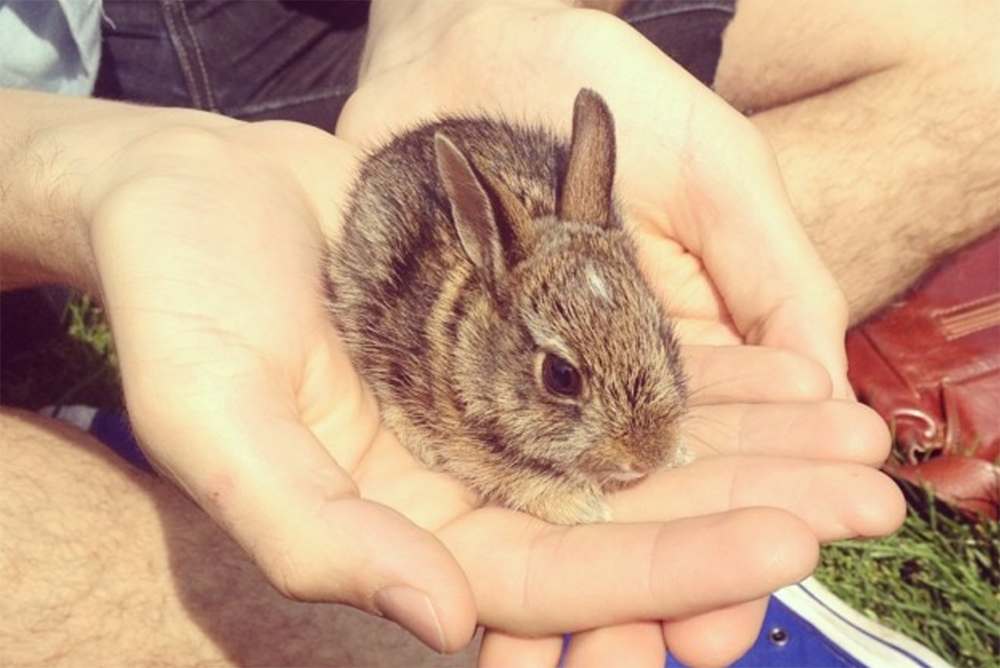 3. Once you've settled into your new life at Adelphi, get involved. Adelphi offers a variety of clubs, intramural teams, fraternities and sororities that will enrich your college experience. Not sure what you may be into? Attend our annual Student Engagement Fair to browse your options and meet group representatives. Joining an activity you love is a great way to make friends, get fit, have fun or give back to the community. Learn how you can get involved.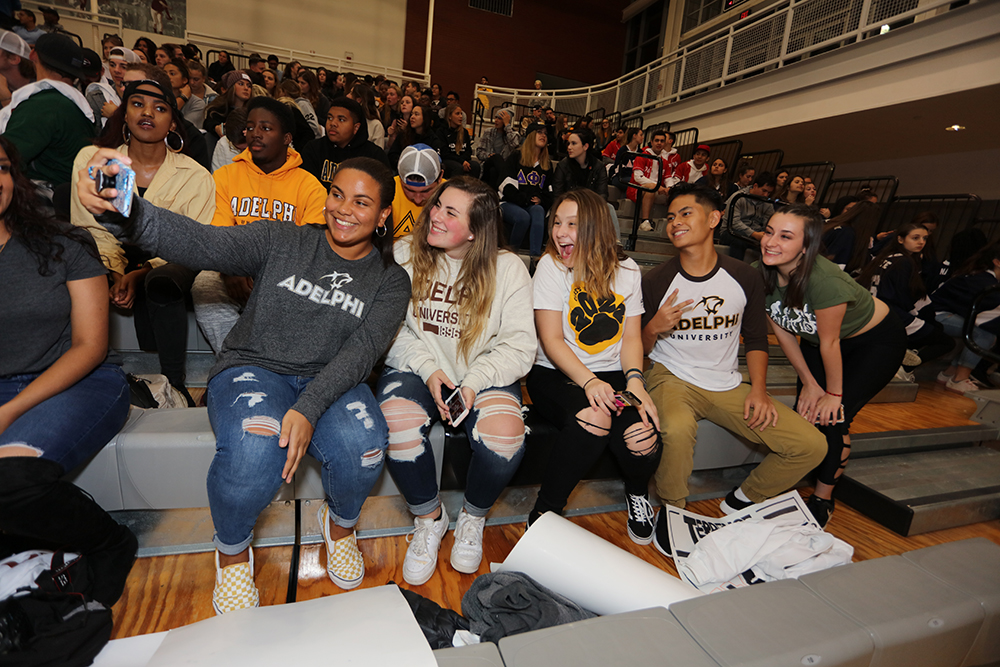 4. Join the campuswide celebration lasting an entire weekend. Come together with the whole Adelphi family for Spirit Weekend. Take part in the 5K Race and Kids' Fun Run, ride the Ferris wheel at the Panther Carnival, or connect with alumni. It's the perfect time to see what life at Adelphi can be for you. Get the inside scoop on Spirit Weekend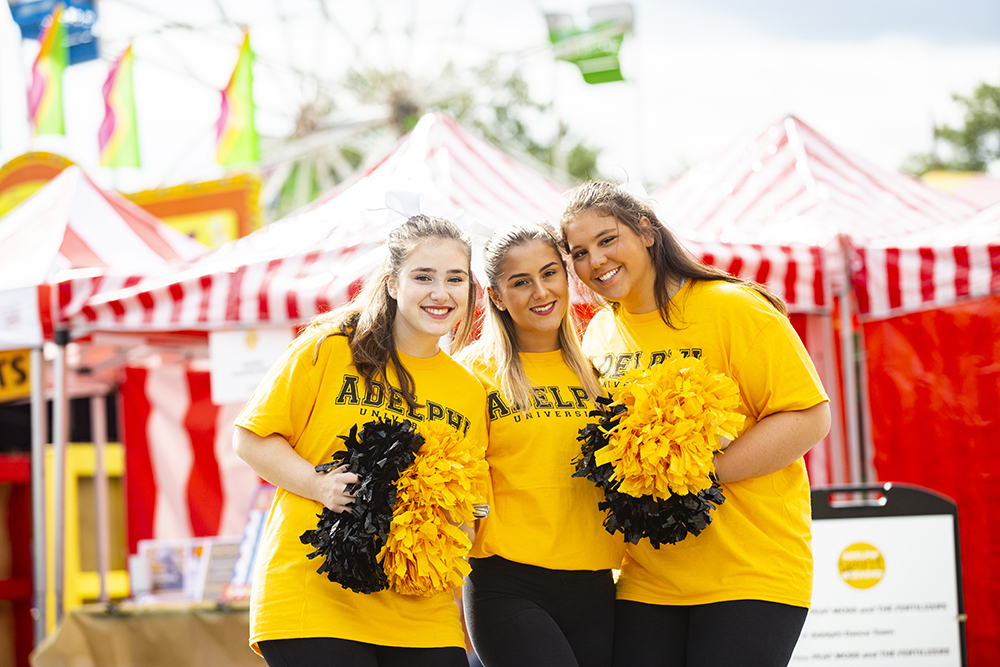 5. Cheer on the Panthers or become one! A great way to get into the school spirit is cheering on our Panthers in various sports games! If you don't want to be in the crowd, try out for a team. From basketball to bowling, there are plenty of options that can get you moving. Check out our athletics programs and upcoming game schedules.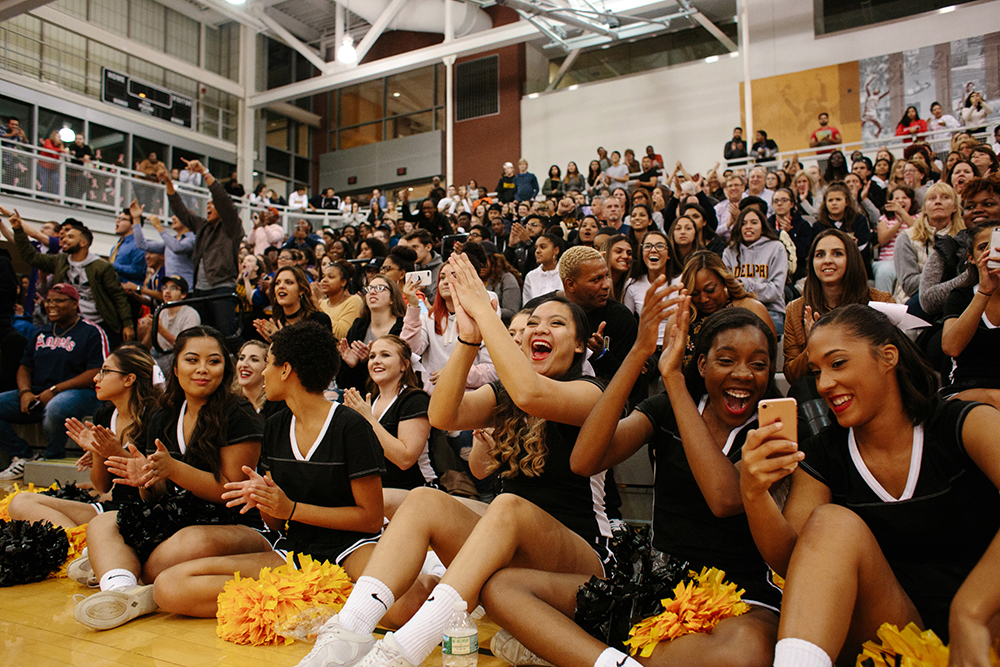 6. Get discounted tickets to Broadway shows, sporting events and tours. Did you know that the heart of New York City is only a 40-minute train ride away? Students can enjoy Aladdin, Frozen and even Mean Girls on Broadway for a discounted price and with transportation provided. PantherTainment also provides discounted tickets to games like the Mets vs. Braves and tours in the city such as the Statue of Liberty and Ellis Island Tour. See what PantherTainment has to offer.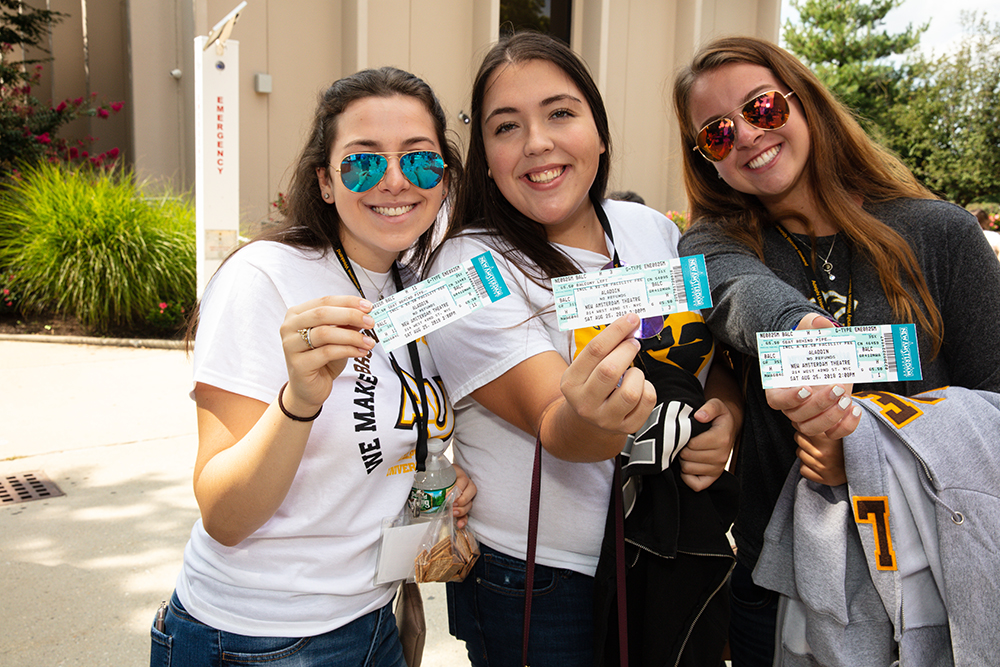 7. Work up a sweat at the Center for Recreation and Sports—for free! Want to stay in shape? Head to the Fitness Center, where you can lift weights or your heart rate on the elliptical trainer or treadmill, swim laps in the pool or run the indoor track. If you're into group fitness, try out a Zumba, yoga, spinning or kickboxing class. Learn how you can get a total body workout.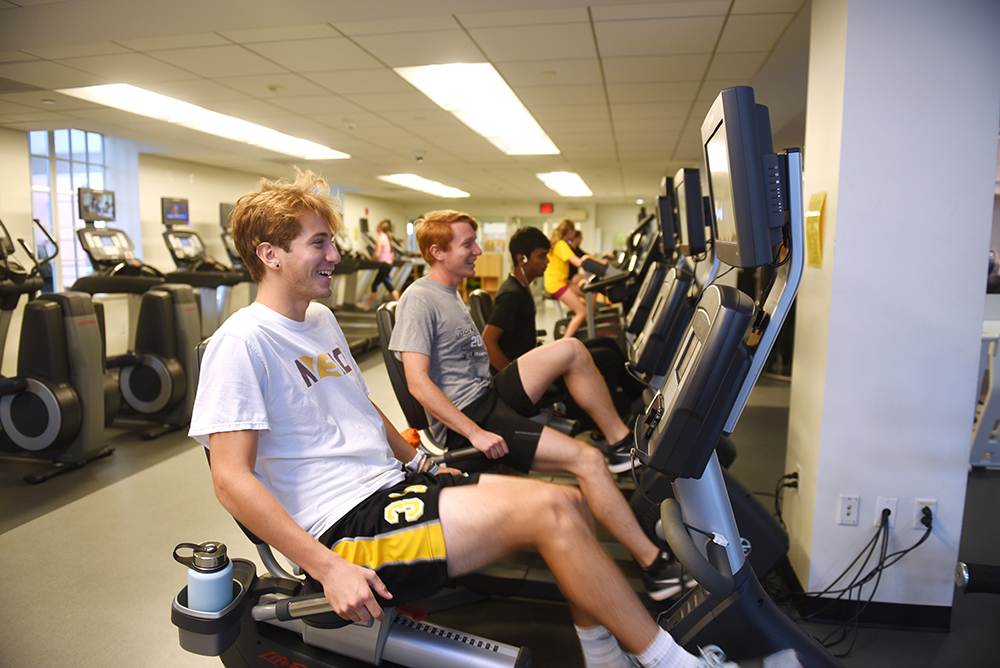 8. Have a blast with friends at the Spring Concert. From Kesha to DNCE to 21 Savage, Adelphi's Spring Concert never disappoints. Dance and sing with your friends to music from one of the latest music sensations right on campus. Keep a lookout in March for who the Spring Concert 2020 artist will be!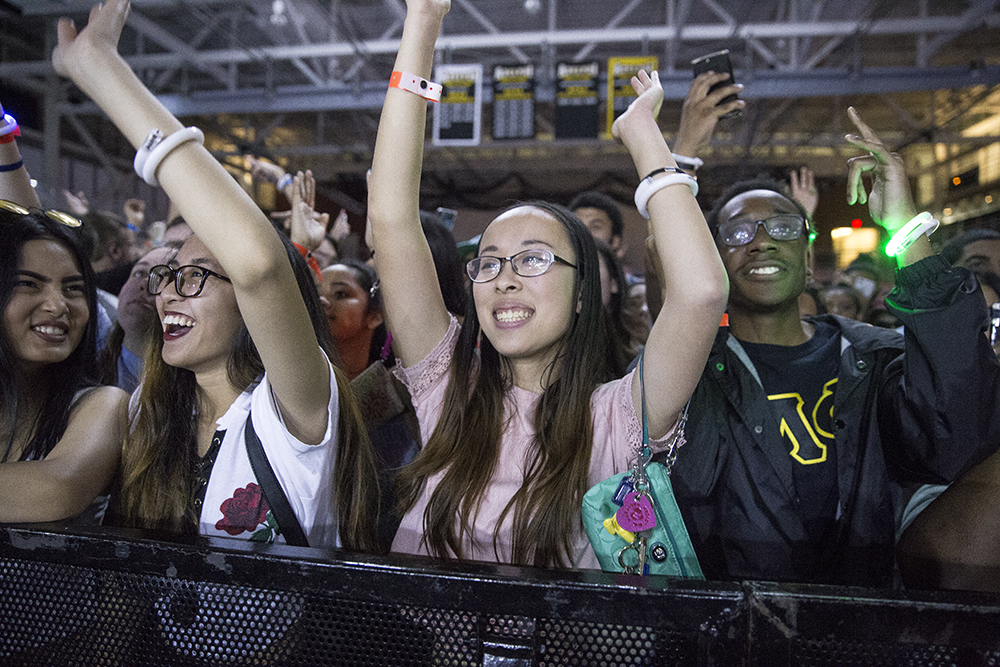 9. Rent one of our Enterprise cars and take off for a day at one of Long Island's many ocean beaches. The closest–about a half-hour drive–is the world-famous Jones Beach. A hugely popular summer destination, Jones Beach also hosts plenty of fun events year round.
10. Apply for #AdelphiLife. Want to show off your life at Adelphi to more than 10,000 Instagram followers? During #AdelphiLife, a few lucky Panthers get the chance to take over the @adelphiu Instagram for a week to share what their lives at Adelphi are like. Follow us now and keep an eye out for your sign-up posts.