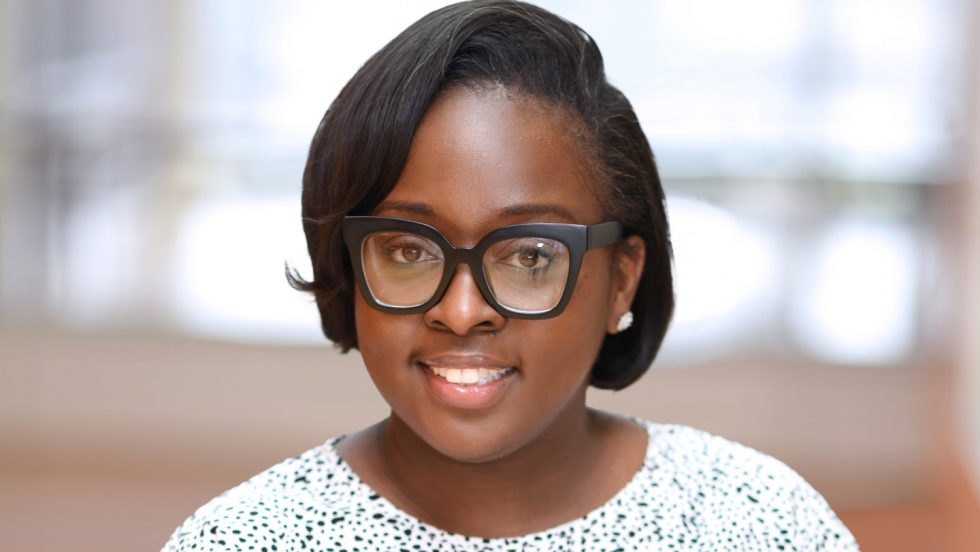 Shawana Singletary, assistant vice president and chief enrollment officer, talks about her role leading international, undergraduate and graduate admissions and enrollment, what attracted her to Adelphi, and the challenges and opportunities ahead.
Shawana Singletary joined Adelphi University last spring as assistant vice president and chief enrollment officer. Responsible for leading international, undergraduate and graduate admissions and enrollment, she came to Adelphi with more than 14 years of experience in higher education, specializing in admissions, financial aid and marketing at institutions in the New York City area. She earned a master's degree in business administration and a bachelor's degree in psychology. Singletary has stepped into this new role at a pivotal time in higher education, as the National Student Clearinghouse Research Center reports that undergraduate college enrollment in the United States continues to decline. Singletary took time to answer some questions about what attracted her to Adelphi and the challenges and opportunities ahead.
What drew you to Adelphi?
The chief enrollment officer/assistant vice president role was the appropriate next step in my career. As the director of admissions at Metropolitan College of New York, I was responsible for enrollment of both undergraduate and graduate programs, as well as the operations and events for our admissions office. Adelphi gave me an opportunity to do the same role at a larger scale, at a bigger university, and I would have the chance to work with traditional students and families, after an extensive career with the adult population.
What do you believe are Adelphi's greatest assets?
The longevity of its staff, its full dedication to the strategic plan, Momentum, its beautiful campus and commitment to diversity.
What do you think Adelphi should continue to do, or begin doing, to stabilize/grow enrollment?
Higher education in general has to become quicker in our decision making. This generation is more entrepreneurial than previous generations, and in order to remain attractive, Adelphi will need to show that it is a place of practical learning, networking, and overall personal and professional growth—not just a traditional university.
Why is diversity in higher education students, faculty and staff important? What can schools, including Adelphi, do to increase diversity?
Diversity is important because we all have a different perception of life, experiences and education. When you have people who all look alike, come from the same place and have had similar experiences, the scope is very limited. Schools can increase diversity by being dedicated to equity. Equality and equity are different, although often used interchangeably. Providing support academically, socially and financially for those who are at a disadvantage, regardless of color, is the true way to be inclusive and diversify the student body. Changing the ads, pictures on the website and brochures at a college is not enough to attract diverse students, faculty and staff. Having a sense of belonging is what everyone wants—so moving toward a message of "we want you" and "here's how we're going to make you feel at home" is what schools can do to improve diversity.
Professionally, what is the most important lesson you learned the hard way and how did that impact you?
Institutional culture is very important. Having the culture align with who I am professionally determines my happiness and success within the organization. Experiences with what you don't want help you shape what you do want. For me, it's important to work in an environment where the culture promotes transparency, hard work and intellect.