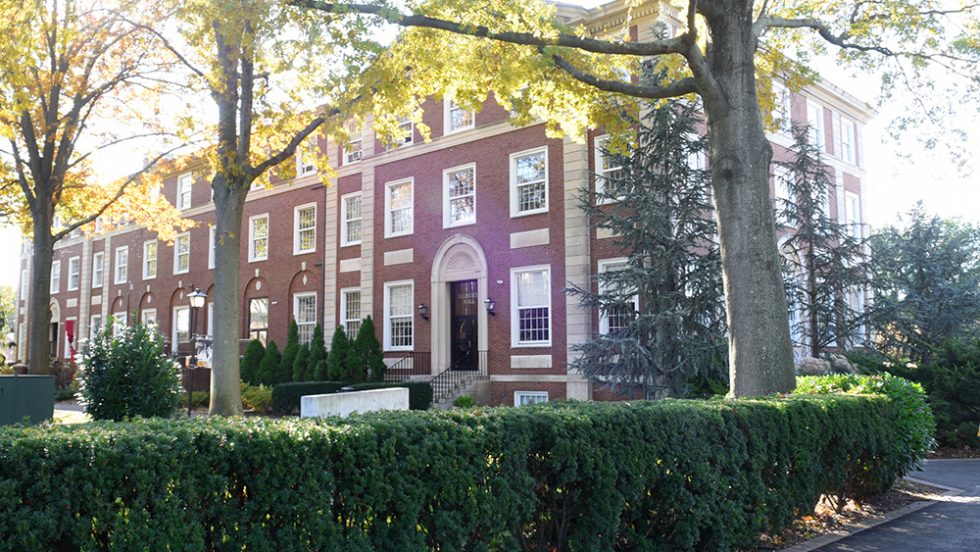 Dear Students,
At noon today we met with approximately 40 students in a forum dedicated to hearing your experiences of racism at Adelphi.
Some of you told us about very specific personal experiences of microaggression, bias and racism. Thank you for your honesty, openness, trust and respectfulness. We commit to responding actively to what you shared and the patterns you helped us to identify.
Some of your experiences may be a result of our institutional policies that need to be examined and changed; others may be caused by people's biases that need to be challenged. We heard today that we need to stop defending the way we have always done things and, instead, take action to dismantle racist systems and rebuild them with your help and input.
While we have committed to looking this year at our policies, training and curriculum, below are action items we took from today's meeting with you and which we commit to acting on immediately. We will report on them at our next open forum with you and will ask for your feedback as well.
We will remove the Title IX posters that state "I will not be discriminated against" and "I will not be sexually assaulted" and replace them with new posters that state "I will not discriminate" and "I will not sexually assault," providing relevant Title IX information as required by law.
We will verify the anonymity of student evaluations and report back on our findings at the next student forum or in our next communication.
We will develop a process to make sure evaluations that contain reports or allegations of racism or bias are forwarded to the Office of Diversity, Equity and Inclusion and the Title IX Office for investigation and follow-up.
We will share our planned (and growing) list of anti-racism, equity and inclusion actions on our website, allowing you to review and hold Adelphi accountable for progress toward them.
We will provide education and instruction to employees responsible for checking community members' compliance with the COVID-19 health monitoring app. While every community member is accountable for showing their "cleared" results when asked on campus, no one should feel like they have been overtly or implicitly singled out from others in the same location.
We will improve on our feedback loop, directly following up with individuals who bring issues to our attention or report instances of racism or hate on campus. While education and conduct records are protected by federal privacy laws, we will make sure that individuals know that situations are being addressed.
We will schedule monthly student forums like today's to continue to hear and learn about student experiences with racism at Adelphi and ways to be effectively anti-racist and more genuinely inclusive and fair.
We will communicate better with our students on platforms that are useful to them—using social media, specifically Instagram. We will include a section about diversity, equity and inclusion initiatives in President Riordan's communications.
We will continue working with our faculty unions and school diversity councils to suggest required diversity training for faculty.
We will make ourselves visible and accessible to you so that we can strengthen our relationships and build trust. Please see our contact information below.
It is our intention that you will directly and swiftly feel the results of most of the above actions. If you have concerns, we ask you to email either or both of us so we can fix the issue. We will ask for your feedback and report on our progress in our next conversation together as a group.
As leaders in higher education, we promise to continue learning also. We will do better at listening to understand, building trust and acting in ways that effect real change for you.
We hope to see you in the next open forum as we continue our progress toward an anti-racist, equitable and inclusive Adelphi.