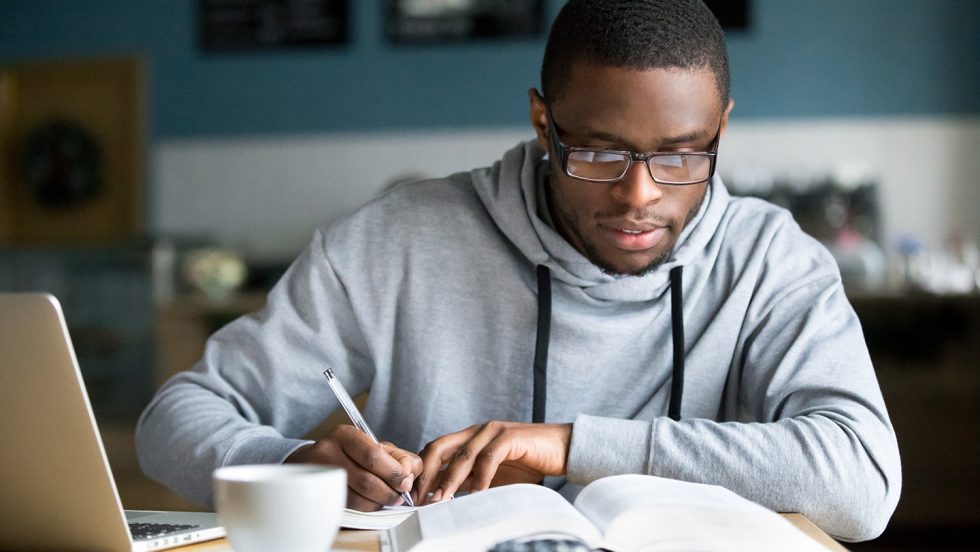 Fall 2020 has been a challenging semester for students, but you're in the homestretch. The tutoring staffs at Adelphi's Learning and Writing Centers are here to get you through finals and papers and over the finish line.
"While it's easier to remember your academic supports when they're physically situated around you, know that they're also right here for you in the digital space," said Brandon Dove '14, coordinator of virtual campus and online services for both centers.
During the Spring 2020 semester, the Learning and Writing Centers expanded their online support services. Now, the centers' online operations will continue through the end of finals week, offering:
One-to-one, live online sessions with a tutor who will help explain a tough topic, prepare for a test or review a paper you're writing. Learning and Writing Centers student tutors are available from 9:00 a.m. to 12:00 midnight, seven days a week.
Instead of setting up an appointment, you can choose to submit your paper to the Writing Center Digital Dropbox, and a tutor will review it and then respond with helpful feedback. The service has been redesigned for easier access and faster feedback, Dove said.
Booking an appointment is easy. Go to the Learning and Writing Center Appointments page, where you can schedule an appointment or watch videos on how to schedule and access your online appointment. You can also schedule an appointment by going to eCampus and choosing the Tutoring—Learning and Writing Centers service icon. To submit a paper assignment for written tutor feedback via the Digital Dropbox, choose the Digital Dropbox (Asynchronous) schedule.
For additional assistance, you can reach the centers via email at learningcenter@adelphi.edu or @au_lwc on Instagram and Twitter.