Read about some of the projects the Office of Information Technology launched over the intersession.
The Office of Information Technology is constantly working on ways to improve your experience at Adelphi. We want to update you on some of the changes that were implemented during the winter intersession to enhance your experience.
AU2GO 4.0 Has Arrived
The AU2GO 4.0 update includes some great features that have been requested by students, faculty and staff. The update includes the new Adelphi branding, the ability to manage your account with single sign-on, and view all of your notifications in the new message center! Download AU2GO or update now to enhance your Adelphi experience.
Message Center: You'll now be able to view all of your notifications in a new message center.
Stay Logged In with Account Management: AU2GO will no longer automatically log out after 15 minutes of inactivity. Log in once and you will have access to everything AU2GO has to offer.
New Branding: New colors and fonts to match the Adelphi brand, and a simplified app icon, the Adelphi logo.
ADP iPay and eTime: University employees will now have access to ADP iPay where you can view earning statements and tax forms.
WiFi Scavenger Hunt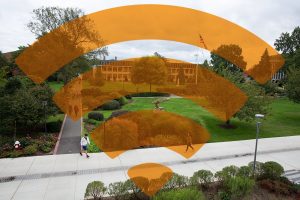 Although the University has robust wireless coverage, there may be a few spots with a weak WiFi signal. To continually improve wireless network access at Adelphi, we've launched a WiFi scavenger hunt that you can participate in at any of Adelphi's locations. The purpose of the scavenger hunt is to help pinpoint specific locations on campus that are dead zones (areas with zero wireless coverage) and to give you a better understanding about the scope of our wireless infrastructure.
» Join the scavenger hunt for a chance to win some great prizes!
3D Studio Video Walkthrough
Want to see what the 3D Studio at Adelphi is about? Check out this video of Adelphi's 3D Studio produced by sophomore media major Sebastiano Ricci, and visit the 3D Studio located on the first floor of the Swirbul Library.
Moodle Upgrade
We're excited to announce that Moodle has been upgraded from version 2.7 to 3.3. This upgrade was necessary to maintain security and compatibility, as well as to add additional functionality that has been requested by members of the faculty community. It was a collaborative effort between the Office of Information Technology and Faculty Center for Professional Excellence staff, with faculty guidance from the Moodle Review Group and the Senate Committee for Academic Information Technology.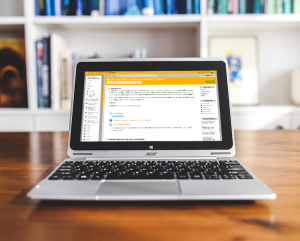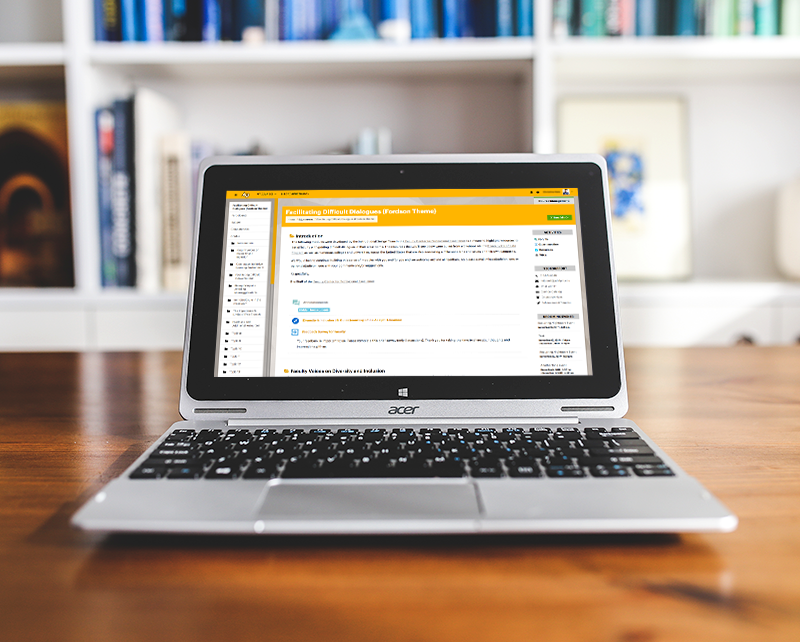 Key features include:
Easier to navigate and access course management functions
Streamlined assignment creation that makes it easier to find and create activities
Ability added to drag and drop images directly onto your course page
Undelete items using the "Recycling Bin"
Annotate and provide feedback on documents without having to download the file
Addition of a "Mass Actions" block to change multiple items simultaneously
Four new types of quiz questions (including image drag and drop)
VoiceThread integration switching from Flash plugin to HTML5
To learn more there are tutorials and videos exploring new features to the Moodle resource site.
Classroom Enhancements
We're always looking to improve our technology in order to enhance your learning experience.
We've added a color printing option at the Manhattan Center Library, and we've installed a new fixed multi-media system in Room 227 of the Science Building. This new system uses the instructor's PC as the primary source of video, making the process of showing high-quality video that much easier. There is now laptop (HDMI) connection and AV system controls placed on the new sit/stand Airtouch table, which improves the line of sight between the faculty and students.
Rooms 304 and 312 of Blodgett Hall have also been updated, newly equipped with high-resolution workstations, and we've replaced the projectors in both rooms with 4K 84" LCD displays.
TECH WorkShops
We've been preparing for Spring Technology Workshops on new topics and others that are back by popular demand: Google Apps, Microsoft Office, online security and more.
» Register today for free tech workshops
Student Tech Survey Results
This past semester, we asked students to participate in a survey on technology services and support at the University. Thanks to the more than 1,000 students who participated, we were able to collect valuable information in the survey, and we're glad to report that the feedback was positive.
---
We're here to help you. There are many ways to contact IT, and you could always stop by the Help Desk on the second floor of Swirbul Library. If you're looking for one-on-one help with conquering your technology challenges, reach out to us to schedule an appointment. 
The Office of Information Technology is constantly working on ways to improve your experience at Adelphi and in addition to researching external innovations, we look to students to help us stay up on the latest trends in technology. We encourage you to join in on our Student Technology Advisory Committee meetings, regardless of your technology experience, to give us direct feedback about our services. Here's to a wonderful semester!