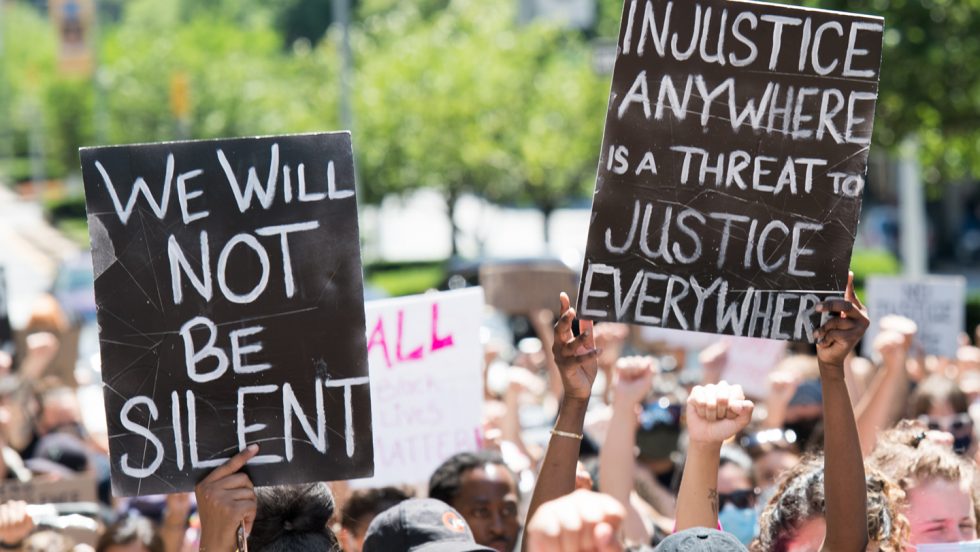 This spring, more than 180 Adelphi University School of Social Work students pioneered new efforts to address racial justice. Part of the University's annual social action initiative, groups of students took an innovative online approach to the three-month project, focusing on highlighting issues such as the effects of race and racism on criminal justice, health, housing inequity, and race in the media.
Working remotely, undergraduate and graduate student groups created strategies to address racial justice issues through an antiracist lens, collaborating to design op-eds, videos, pamphlets and social media campaigns. These projects and resources are curated and archived by the School of Social Work for dissemination to Adelphi and the wider communities.
"This initiative is a remarkable achievement for our students and the faculty who made it possible," said Manoj Pardasani, PhD, dean of Adelphi's School of Social Work. "We strive to ensure that our graduates become leaders, change makers and social justice warriors in the communities they serve. This initiative has shown students how they can continue to remain engaged in the world."
For more than 70 years, the school has helped train and prepare social workers who are effective, ethical, thoughtful and engaged practitioners. The social action projects were fostered under the instruction of Adelphi's faculty who worked diligently to develop critical consciousness and skills to help students address pressing social issues.
"Our students" work highlights social work's core values of social justice and equity, and calls for greater efforts to challenge social injustice and strive for social change on behalf of vulnerable and oppressed people," said Dan Kaplan, PhD, assistant professor of social work and co-chair of the Social Action Committee.
In addition to this year's social action initiatives, 292 Adelphi social work students participated in the New York State Legislative Education and Action virtual events on racial justice that took place throughout March 2021, including advocating for the New York state racial equity bill, S8209, which aims to amend the executive law to create an Office of Racial Equity and Social Justice.