Every year, Adelphi honors four exceptional employees with a President's Award for Excellence and one employee with the President's Award for Diversity, Equity and Inclusion. According to President Christine M. Riordan, the honorees "have won the admiration of their peers and colleagues by providing an extraordinary level of service to the University, and working to advance our shared values and goals."
Candidates are nominated by their colleagues, and these nominations are reviewed by committees that are representative of our community. After reviewing the nominations, the committee submits final nominees to the president.
We congratulate Adelphi's 2021 President's Award for Excellence honoree:
Rosemary Bradshaw, Administrative Assistant, Center for International Education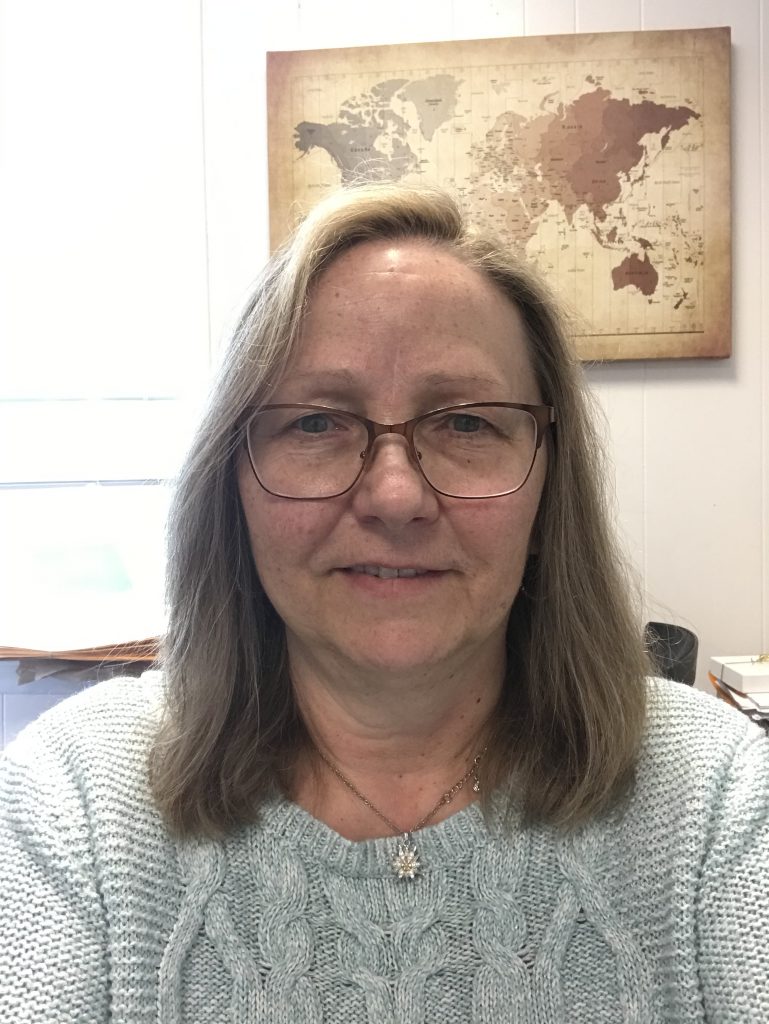 During her 12 years working for the Center for International Education, Rosemary Bradshaw has provided stability, institutional memory, organization and continuity. She has acquired detailed knowledge of study abroad, both of the industry and how study abroad functions at Adelphi—where study abroad has been among the key experiential opportunities available to expand students' horizons.
She understands the nuances of international insurance coverage, keeps track of student payment deadlines and maintains student exchange balances. Bradshaw is especially effective at working interdepartmentally. Study abroad always seems to need exceptions to general processes and, without fail, she knows exactly who to contact for assistance and follows through until the task is resolved.
Named a 2021 President's Award for Excellence honoree, Bradshaw said, "Adelphi University has given me many opportunities over the last 19 years. I've worked in three departments, met people in all stages of life from all corners of the globe and feel I've learned so much while trying to make a positive impact."
Throughout the pandemic, Bradshaw has demonstrated resilience, adaptability and professionalism. When study abroad was suspended and the Center for International Education closed, she was reassigned to International Services and given new responsibilities. She is in many ways ideal for this task: She has a high level of cultural competence, she is knowledgeable about student travel, she is an excellent communicator and she has the type of open, approachable demeanor that international students appreciate. In spite of the challenges that come with adjusting to a new office and working from home, Bradshaw dedicated herself to learning the immigration regulations and new processes. Her smooth transition further demonstrates her aptitude and dedication to Adelphi University.
"Working with the students in study abroad and now International Services is a blessing," Bradshaw added. "Learning about all their different cultures, customs and traditions is a true gift."
A longtime Local 153 Union Executive Committee member, Bradshaw has given her time and consideration to provide representation and a voice to administrative assistants across campus. She is also the history resource, having served on the committee since 2004. She genuinely cares for the members and is always ready with a sympathetic ear and suggestions for improvement.
Bradshaw's learning curve has been tremendous, and she has handled it with aplomb, skill and unflagging professionalism. Her willingness to jump in to help International Services in a moment of great need and then acquire so much new information so quickly speaks volumes about her integrity, her work ethic and her commitment to the University. She seeks to continuously broaden her knowledge through training and online education. A constant welcoming beacon for students struggling with language barriers, customs or University procedures, Bradshaw continues to serve the University with a selfless dedication that is both admirable and aspirational.
Bradshaw's deep contributions to all things global for more than a decade have truly helped make—and keep—Adelphi University an international institution dedicated to student success and a personalized approach to learning.