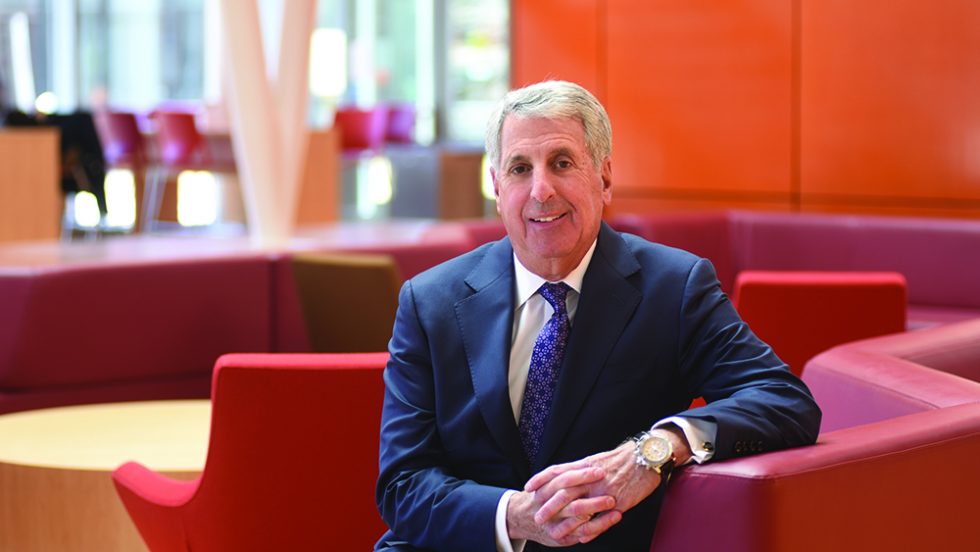 "As a scholarship donor, now I am able to 'pay it forward' and give members of today's track and field teams the same kind of financial support I received as a student-athlete at Adelphi."
The Ronald B. Lee Family Scholarship
"I was grateful to have received a scholarship for track when I was a student at Adelphi. As a scholarship donor, now I am able to 'pay it forward' and give members of today's track and field teams the same kind of financial support I received as a student-athlete at Adelphi." -Ronald B. Lee '67 
Ronald B. Lee '67 received his bachelor's degree in political science from Adelphi University in 1967. Mr. Lee, who began his insurance career in 1971, went on to become the founder and partner of Lee, Nolan & Koroghlian, LLC, one of the largest insurance, estate, and financial planning firms in the New York/New Jersey area.
While at Lee-Nolan Associates, LLC, he won numerous accolades for outstanding performance and excellence. He earned both the Chartered Life Underwriter and the Chartered Financial Consultant designations from the American College, Bryn Mawr, PA. He is a Master Agency Award recipient from GAMA International.
A member of the Adelphi University Board of Trustees, he previously served as a member of the Adelphi President's Advisory Group and participated in the Office of Alumni Relations C.O.A.C.H. Program (Count on Alumni for Career Help) to provide industry and career information to current students.
Mr. Lee, who was a member of the track team as an Adelphi student and played baseball his senior year, established the Ronald B. Lee Family Scholarship at Adelphi to provide financial assistance to members of the current men's and women's track and field teams. The first Ronald B. Lee Family Scholarship was awarded in the 2007-2008 academic year.
---
For further information, please contact:
Todd Wilson
Strategic Communications Director 
p – 516.237.8634
e – twilson@adelphi.edu