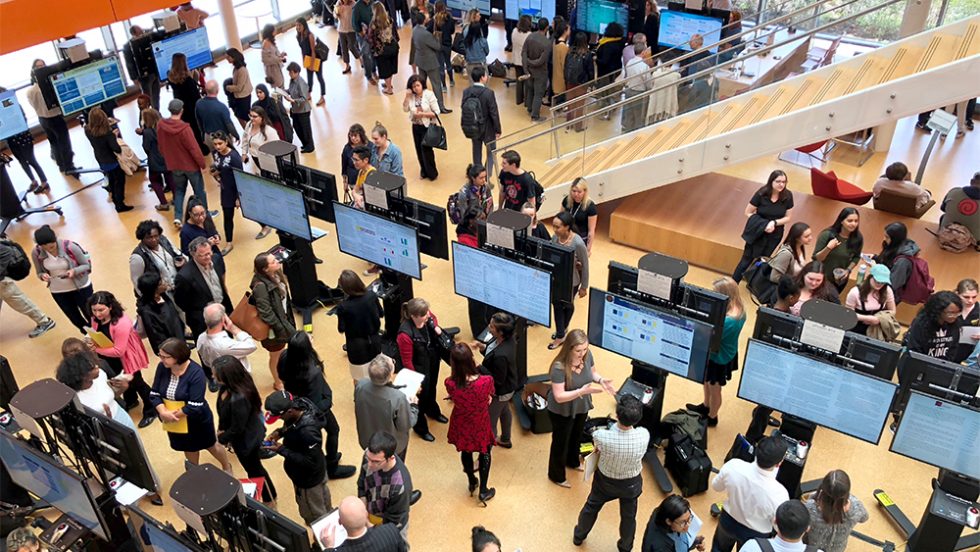 On Tuesday, April 24, the Adelphi community was treated to a day of research presentations, dance performances, art exhibits and even video-game demos.
It was all part of Adelphi University's 15th Research Conference, or as it's more commonly called, Research Day.
This year's Research Conference Committee co-chairs were Laura E. Brumariu, Ph.D., assistant professor in the Gordon F. Derner School of Psychology, and Matthew Wright, Ph.D., assistant professor in the Department of Physics. As they noted in the conference program, "Conference submissions are thought provoking and diverse. The variety of disciplines represented, spanning from the arts and humanities to the sciences and social sciences, is evidence of Adelphi University's thriving academic environment and commitment to excellence."
Submissions were encouraged from all disciplines, including nursing, the arts, the humanities and the sciences. The students' research can be related to class projects, independent studies, seminars or research assistantships.
Dr. Purna Prasad, vice president and chief technological officer of Northwell Health, presented the keynote on the use of drones, virtual reality and other technological advances on the healthcare horizon. Awards were then presented to undergraduate and graduate students. A first this year were four Best International Research Awards. (Waiting to confirm names)