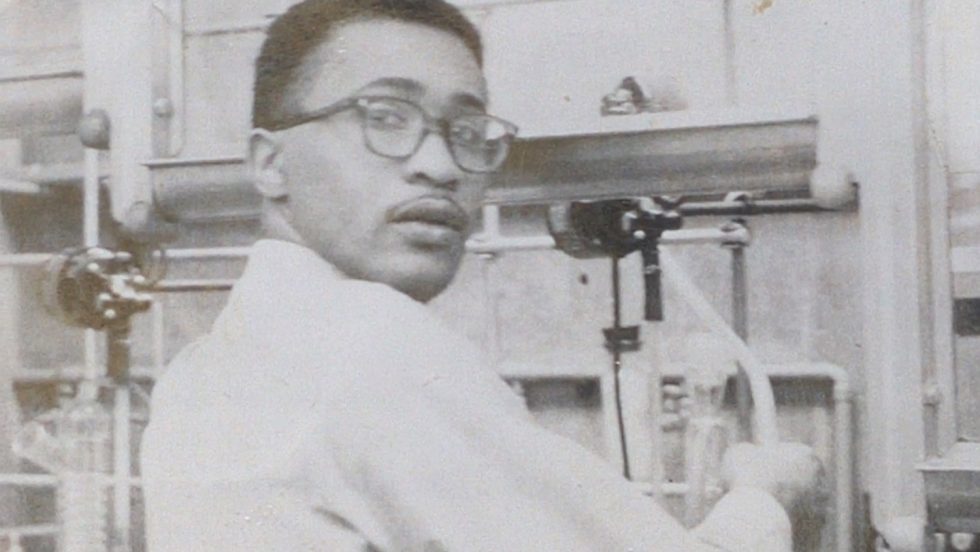 Wesley Memeger Jr. earned his PhD in chemistry from Adelphi in 1966 but, reminiscent of the Renaissance artist and scientist Leonardo da Vinci, Dr. Memeger's successes haven't been limited to the sciences. Over the last six decades, the Florida native has distinguished himself as a chemist, painter and activist.
A Lifelong Commitment to Social Justice
As an undergraduate chemistry major at Clark College (now Clark Atlanta University), Dr. Memeger took an English course from M. Carl Holman, a noted civil rights activist and future head of the National Urban Coalition, who inspired him to take part in student protests.
In the 1970s, Dr. Memeger's ongoing commitment to social justice led him to serve on the board of the Delaware Criminal Justice Council, which is dedicated to promoting positive change in the state's criminal justice system.
A "Fine" Adelphi Education
Dr. Memeger's parents had moved to New York by the time he was applying to graduate programs. Accepted by all his choices, he explained in an Adelphi oral history interview that he chose Adelphi for several reasons.
"It had a good chemistry program and was in New York. My parents lived in Yonkers—I wanted to be close."
Dr. Memeger described his Adelphi experience as "very good, " as he recalled how the University was small enough to give him helpful personal attention—a hallmark of Adelphi.
That still holds true, as he recommended Adelphi to new students by noting, "You've chosen a fine school. It's still small—and you'll get a fine education there."
Recognizing Dr. Memeger's lasting legacy, Brian J. Stockman, PhD, professor and chair in Adelphi's Department of Chemistry, said, "It's really cool to think that I'm part of an Adelphi chemistry tradition that includes a chemist that went on to help invent Kevlar."
Developing Kevlar
While still working toward his PhD at Adelphi, Dr. Memeger began his career with the Pioneering Research Laboratory at the DuPont Experimental Station in Delaware. He would become the fourth African American with a PhD in chemistry to join the company.
His 32-year career with DuPont was characterized by innovation and achievement in developing commercially successful DuPont products such as Kevlar. In the 1970s, he broke new ground by synthesizing elongated polymer chains so that Kevlar—known for its heat resistance and strength—could be marketed for use in everything from bulletproof vests to underwater cables.
All told, Dr. Memeger holds 14 patents, including a 1985 patent for producing nonwoven sheets of flame-resistant synthetic polymers incorporated in Novex, a Kevlar-like product, used in aircraft seating.
His trailblazing at DuPont went beyond scientific discovery. Notably, he was the first African American to hold the position of research fellow—the title he held when he retired in 1997.
Art Inspired by Chemistry
Dr. Memeger's lifelong fascination with the beauty of molecules and molecular structures inspires his boldly colorful, seemingly abstract paintings. While he had loved to draw when young, he returned to painting around 1980 after being encouraged by a Delaware gallerist.
He has since described his paintings, which he has often exhibited, as "a confluence between the science and the art."
Dr. Memeger is also a devoted supporter of the arts. His service on the boards of several cultural institutions in Wilmington earned him the 2007 Christina Cultural Arts Center's Christi Award for Outstanding Philanthropic Activity.
"Dr. Memeger is a great inspiration for our students," said Dr. Stockman. "How will they use their Adelphi chemistry experience to impact the world?"
Dr. Memeger was the subject of the 2021 documentary, Science Into Art, produced by Wilmington, Delaware's Hagley Museum and Library.