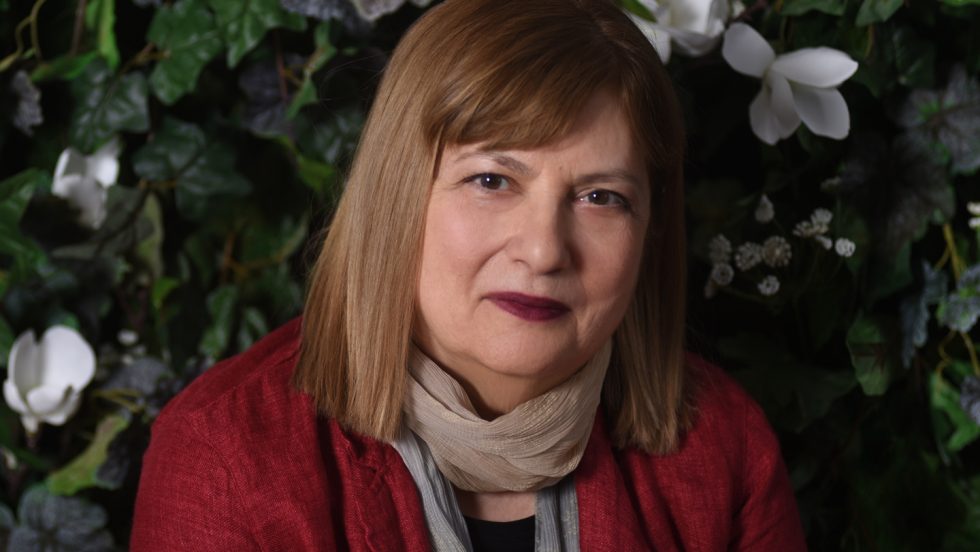 Acclaimed New York Times bestselling author Alice Hoffman '73, '02 (Hon.), grew up in Franklin Square, New York. She completed her English degree at Adelphi in three years, then earned an MA in creative writing from Stanford University in 1974. She has published more than 30 novels, three books of short fiction, and eight books for children and young adults.
Her novel Practical Magic (Berkley 1995) was made into a film by Warner Bros. Entertainment starring Sandra Bullock and Nicole Kidman. She has expanded on this popular book with The Rules of Magic (Simon & Schuster 2017), Magic Lessons (Simon & Schuster 2020) and The Book of Magic, due from Simon & Schuster in October 2021, all of which Warner Bros. has acquired the rights to. Since 2003, she has partnered with the Ruth S. Ammon School of Education to offer the Alice Hoffman Young Writers Retreat to area high school juniors. After a battle with breast cancer, she lent her support to the Adelphi NY Statewide Breast Cancer Hotline & Support Program. In 2015, she donated her manuscripts and correspondence to the Adelphi University Archives and Special Collections. She currently lives near Boston, Massachusetts.
What drew you to Adelphi?
I grew up near Adelphi, but I never intended to go to college. I didn't think beyond possibly marrying Paul McCartney. I got out of high school a year early because I didn't want to be there. But once I graduated, the jobs that I could get were really boring. I worked at the Doubleday factory in Garden City doing filing. I thought, there's got to be something more than this. So I started taking night classes at Adelphi and it changed my life.
You said that you came to college a reader, not yet a writer. What changed?
Adelphi was a big part of it and so was Professor Phil Green. I took his creative writing class because I was in love with books. I didn't think someone like me, a working-class girl, could be a writer. I'd spent my whole life sitting in the back of the classroom. At Adelphi, the classes were small, you got to know the professor, and if you wanted to do the work, you got a lot of attention. It opened my eyes to who I could be as a student.
Do you have a favorite memory of your time here?
When I got my first short story back from Phil Green and he wrote on it, "Come talk to me. You're a writer." I think having mentors can really change your life.
You're a lead sponsor of what is now called the Alice Hoffman Young Writers Retreat. What does that program mean to you?
It's exactly what I wish had existed when I was a teenager. The kids come from all over Long Island, the Bronx, Brooklyn and Queens. It's such a welcoming, open place. One girl told me it was the first time she felt like she was with other people who got her for who she was.
Why does your continuing connection to Adelphi matter to you?
I'm a local girl, even though I don't live there anymore. A lot of people that I've met at Adelphi are like me, first-generation students. A lot of them are working and going to school, which I was too. I feel like it's such a great education and it's right there on Long Island.
For five days every summer, high school juniors receive full scholarships to attend the Alice Hoffman Young Writers Retreat, where they develop their writing skills in intensive workshops. This partnership between Hoffman and the College of Education and Health Sciences also provides a valuable training ground for graduate students to use arts-based learning to benefit their students.