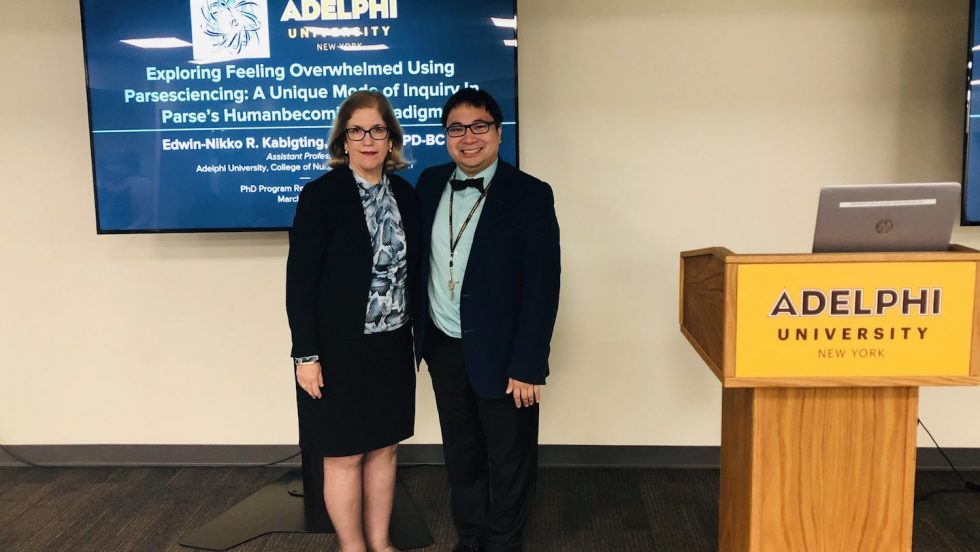 Edwin-Nikko R. Kabigting, PhD, an assistant professor at Adelphi University's College of Nursing and Public Health, has been awarded the 2020 International Consortium of Parse Scholars Humanbecoming Research Award for his research proposal "Feeling Betrayed: A Parsesciencing Inquiry."
The purpose of this award is to fund humanbecoming research studies. Dr. Kabigting was awarded $1,000 for his research.
Dr. Kabigting's research focuses on understanding universal living experiences through the theoretical lens of Rosemarie Rizzo Parse's humanbecoming paradigm. The paradigm is a unique perspective within the discipline of nursing, which focuses on bearing witness to an individual's moments of joy or sorrow and honoring the hopes and dreams of individuals as they are.
"Dr. Kabigting is doing extremely interesting work in the area of Parse Science," said Elaine Smith '78, MS '88, EdD, dean of the College of Nursing and Public Health at Adelphi. "His research is leading to a greater understanding of our human experience in the areas of uncertainty and betrayal. He is contributing significantly to the field of nursing science. I am delighted that he has received this important award."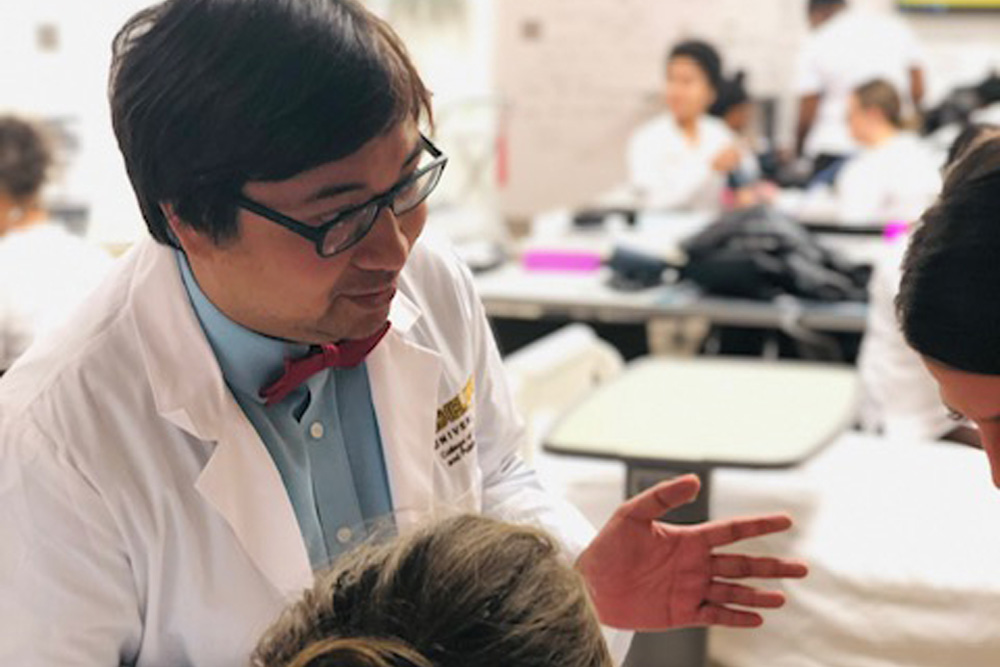 The International Consortium of Parse Scholars (ICPS) is a network of nurses committed to the advancement of nursing as a unique discipline concerned with human dignity and living quality. The goals of ICPS are to provide a forum for nurses and other health professionals committed to science and living the art of humanbecoming, various venues for learning and discussing the humanbecoming paradigm with research, practice, education, and administration.
"Within my theoretical perspective, betrayal is an ethical tenet of dignity," said Dr. Kabigting. "I hope to learn more about this living experience, expand on ways that nurses can be with individuals who have been betrayed, and advance the science within the discipline of nursing."