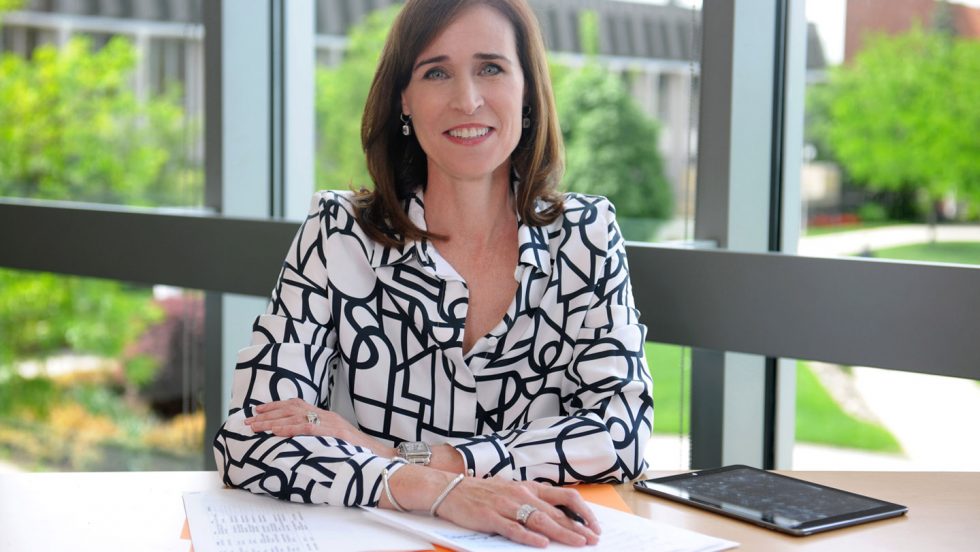 Adelphi President Christine M. Riordan, PhD, has been named among 25 leaders in education by Long Island Business News (LIBN). The list was announced in December.
The journal, in naming Dr. Riordan fifth among the group, noted, "Since coming aboard in July 2015, she has worked with colleagues from across the institution to establish priorities in enrollment and revenue generation, campus engagement, and diversity and inclusion.
"Amid COVID-19, Riordan co-chaired a higher education task force within the state, advising New York's reopening strategy and addressing the differing needs of small and large institutions."
Elected chair of the Commission on Independent Colleges and Universities in New York (CICU) effective February 2020, Dr. Riordan joined the organization's board of trustees in 2018 and became a member of its executive committee in 2019. The organization represents the chief executives of the state's 100-plus private, not-for-profit colleges and universities on issues of public policy.
President Riordan also serves as secretary/treasurer of the Long Island Regional Advisory Council on Higher Education (LIRACHE).
The first woman to serve as president of Adelphi, Dr. Riordan is an internationally recognized expert in leadership development, team building and diversity and inclusion, and is recognized for her groundbreaking initiatives to personalize and transform the higher education experience.