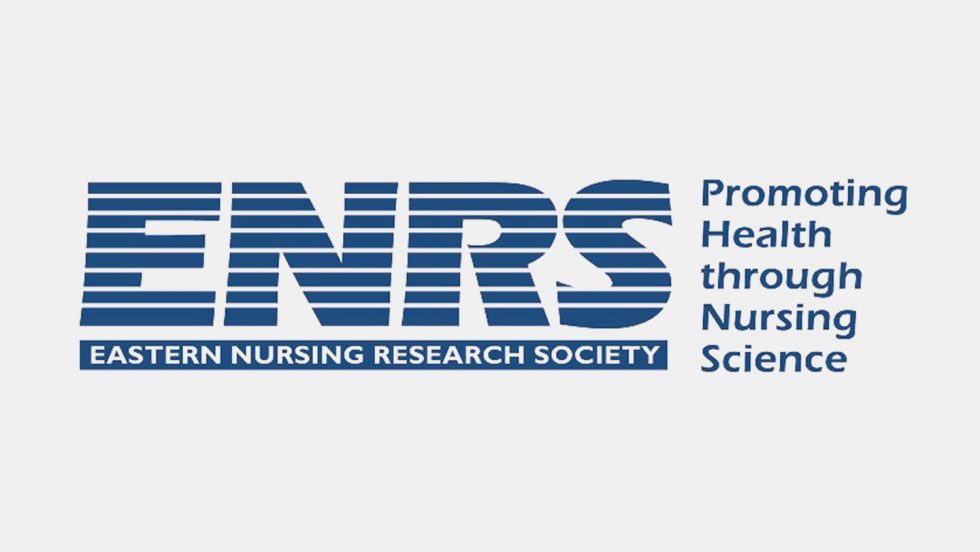 For the first time since the pandemic hit in March 2020, College of Nursing and Public Health (CNPH) faculty and alumnae delivered presentations in person at the Eastern Nursing Research Society's 34th annual Scientific Sessions, held March 31 to April 1 in Providence, Rhode Island.
An alumna received the Rising Star Research Award: Jasmine Travers '09, PhD, assistant professor at the New York University Rory Meyers College of Nursing.
Among the CNPH presenters, the most COVID-19-related presentation was from Karen Mancini, PhD '16, assistant professor and chair of undergraduate nursing and nursing specialties, on "Becoming a Mother During a Pandemic: A Time for Resilience and Reflection."
Focusing on older adults, Zainab Toteh Osakwe '06, PhD, CNPH assistant professor, presented on "Characteristics of Individuals with Alzheimer's Disease and Related Dementias, Receiving Home Healthcare: A Matched Analysis" with Chinedu Obioha, MPH '21, research assistant, and Rose Saint Fleur-Calixte, PhD, collaborator from SUNY Downstate Medical Center School of Public Health.
Dr. Osakwe also presented "An Analysis of Sleep Disturbance and Pain on Telomere Length and Quality of Life in Adults 50 Years and Older With HIV."
In a session on workforce-related issues, Annie George, MS '11, PhD '20, CNPH adjunct faculty and senior director of nursing excellence/research, NYC Health + Hospitals, presented on "An Inquiry Into the Lived Experience of Tele-ICU Nurses' Practice."
Jacqueline Johnston, PhD '18, CNPH assistant professor, presented on "The Role of Providers' Education on the Health of LGBTQ+ Individuals" with Carol Lucas, MSW '02, PhD '13, Adelphi's director of counseling and support services; Mary Ellen LaSala, PhD '17, and Donna (Strong) Willenbrock '82, '01, DNP, both of Hofstra University.
In her presentation, Jennifer McIntosh, PhD '21, CNPH adjunct faculty member, focused on "ED Nurses' Perceptions of Caring for Persons With Mental Illness."
The ENRS Research Interest Groups' Nursing Theory Development Committee report was delivered by co-chairs Edwin-Nikko R. Kabigting, PhD, assistant professor, and Ditsapelo McFarland, PhD, associate professor.