The Adelphi NY Statewide Breast Cancer Hotline & Support Program will honor its executive director, Hillary Rutter, LCSW.
News from the Adelphi NY Statewide Breast Cancer Program
Contact: Lyn Dobrin, 516-997-8545
September 14, 2016

Plainview's Hillary Rutter to be Honored at Breast Cancer  Annual Celebration

The Adelphi NY Statewide Breast Cancer Hotline & Support Program will honor its executive director, Hillary Rutter, LCSW, at the annual Celebration of Survivorship to be held on Tuesday, October 25, 6 pm, at the Ruth S. Harley University Center Ballroom at Adelphi University in Garden City.
Ms. Rutter has been the director of the program for 20 years, leading a staff and cadre of 100 volunteers who provide emotional support and information to New Yorkers concerned about breast cancer. Says Dr. Andrew Safyer, dean of the Adelphi School of Social Work, which houses the program: "Hillary Rutter is a woman of great integrity, resourcefulness and perseverance. She has insured that the women of New York have entry to vital information, guidance, and emotional support as they cope with a breast cancer diagnosis."
Under her leadership the Program has greatly expanded services including projects such as Sisters United in Health and bilingual counseling and patient navigation targeting underserved women with limited resources. "The diagnosis of breast cancer sends shock waves through the lives of patients and families, says Dr. Joan Beder, the chair of the program.  "Under the extraordinary leadership of Hillary Rutter, the program has helped thousands of women.  Hillary's skill in developing and implementing programs for women with breast cancer and their families, enables them to confront their illness with dignity and compassion, knowing that they are not alone"
Ms. Rutter is a Licensed Clinical Social Worker with a Master of Science in Social Work from Columbia University.  She has served on the Board of Directors of the National Breast Cancer Coalition (NBCC), Long Island Women's Agenda (LIWA), and the Metropolitan NY Chapter of Social Work Administrators in Health Care (SWAHC) and served as President of LIWA and SWAHC. She has been honored as a Women of Distinction from NYS Senate 6th and 7th districts, and Distinction Magazine and has received other awards from the Adelphi University Student Government Association, Soroptimist International of Nassau County, Long Island Business News and Cancer Care. She is married to Steven Rutter and has three adult children; Jessica, David and Mark.
Also at the celebration, a panel of four breast cancer survivors will speak of their experiences. Dr. Donna Bacon, a 10 year survivor, is a Professor and Chairperson of Health, Physical Education and Recreation at Nassau Community College; Bonnie Oringer, JD, (four years) is a Certified Exercise Specialist, Health Coach and Personal Trainer at the Nancy Marx Cancer Wellness Center; Dorothy Vance Forte (one year) is V.P. of Outreach and a Director at Manhasset Women's Coalition Against Breast Cancer; and Bonnie Hirschhorn (18 years) is an outreach volunteer with the Adelphi Breast Cancer Program.
There is no charge for this event; however donations are appreciated. There will be a gift for the first 100 donors of $20 or more. A light supper is provided. Reservations are required; call 516-877-4325 or email breastcancerhotline@adelphi.edu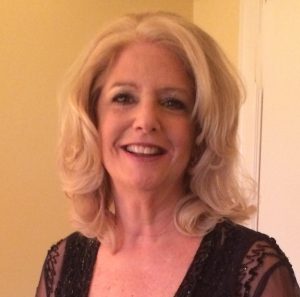 End
---
For further information, please contact:
Todd Wilson
Strategic Communications Director 
p – 516.237.8634
e – twilson@adelphi.edu