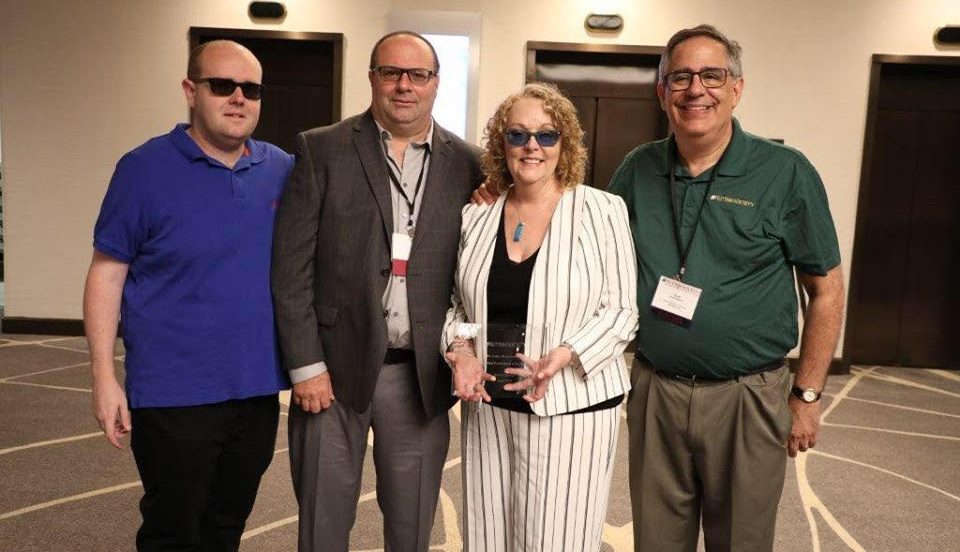 For over two decades, Dena Gassner, PhD candidate in the School of Social Work, has dedicated her time to improving the lives of people on the autism spectrum. On July 10, the Autism Society named her the Dr. Cathy Pratt Autism Professional of the Year at its annual national conference.
The award is given to professionals in the field of autism who've demonstrated outstanding accomplishments in contributing to the lives of those with autism and/or to the cause of autism in general. Gassner is the second person on the spectrum to receive this accolade.
"For me, it was truly an honor to get an award for professionalism," said Gassner. "Awards like these serve to encourage others to persist and acknowledge their dedication to the field."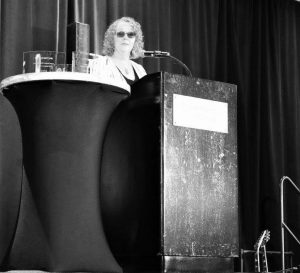 Gassner, who is an adjunct professor in autism studies at Towson University, began her advocacy journey on behalf of her son, who is on the autism spectrum. When she was diagnosed with autism herself, this gave her a framework for understanding who she is and what she and others on the spectrum, especially her son, need to be successful. Since then, she's invested her energy into being an advocate for people with autism.
She is on the advisory board for the Asperger/Autism Network (AANE) in New York, spoke at the United Nations in New York and Geneva, was a contributor to the women-empowering book Spectrum Women, was a panelist at the IACC (Italy-America Chamber of Commerce) Autism Awareness Panel on Girls/Women, recently completed her tenure on the IACC Healthcare Disparities Workgroup, and is in the dissertation phase of earning her PhD.
"I am an autistic woman, and to honor a disabled person as a professional is also an honor," said Gassner. "Autistic professionals are becoming increasingly more engaged in law, research and scholarly publications to help enhance the understanding of others about how we perceive the world through our autistic lens."
The Autism Society is the nation's leading grassroots autism organization and has been helping those with autism for over 50 years. The honor Gassner received was named after Cathy Pratt, PhD, director of the Indiana Resource Center for Autism who has contributed exceptionally to the autism community.