The arts are alive and well at Adelphi, especially during December, when the Dance, Music and Theatre programs stage almost daily events at the Performing Arts Center.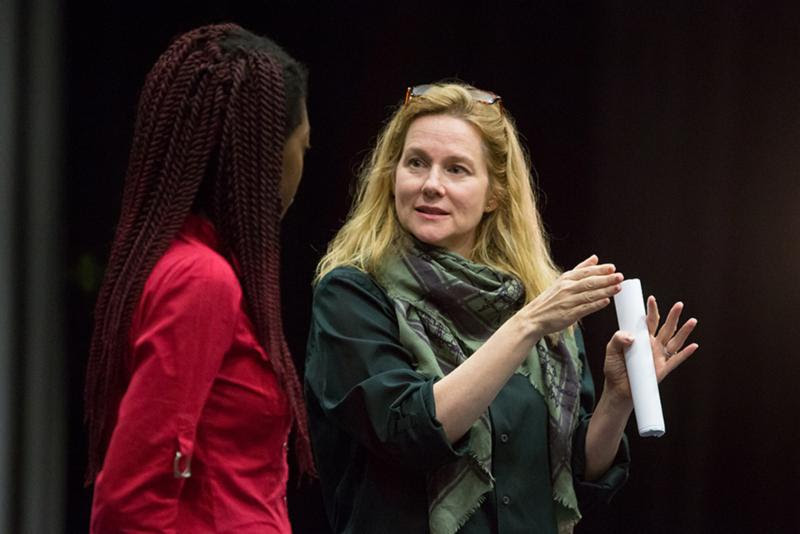 The arts are alive and well at Adelphi, especially during the month of December, when the University's dance, music and theatre programs stage almost daily events at the Adelphi University Performing Arts Center (PAC). These performances—including a first-ever student-produced Holiday Showcase on December 15, as well as weekly events throughout the rest of the year—give students dozens of opportunities to enjoy innovative productions right on campus.
Anyone who's been to the Adelphi PAC knows how talented Adelphi performance majors are. Our performing arts programs are able to attract the most gifted young performers because of their record of preparing students for professional careers.
Most of the Adelphi community knows that Jonathan Larson, the creator of the musical Rent, is a 1982 graduate of the University. But there are many other success stories, just as there are many ways that the departments provide opportunities that launch professional careers.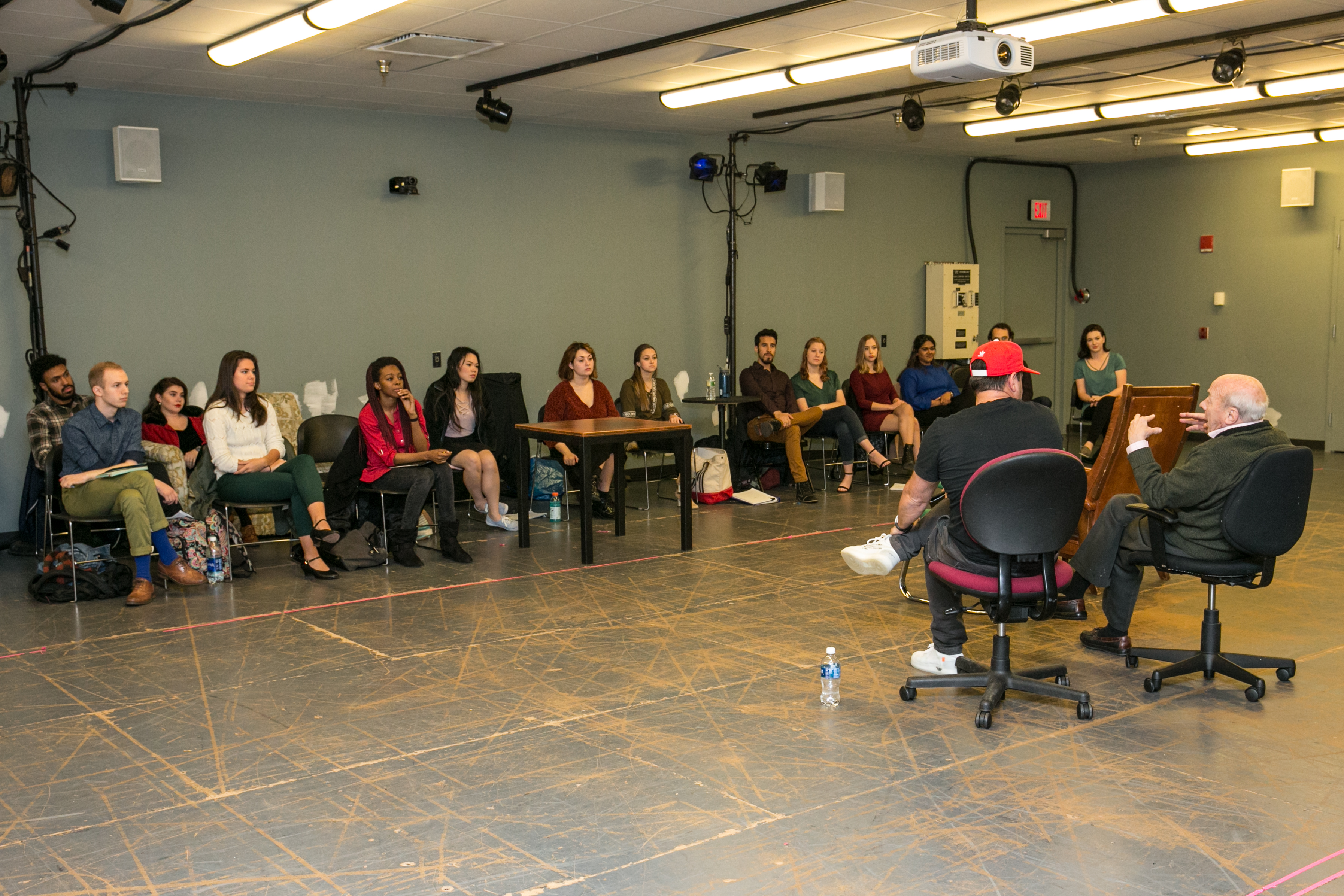 One of the most recent happened in November, when Hollywood producer Randall Emmett came to campus to conduct a master class for seniors in the theatre program.
Emmett, who was a theatre student at Adelphi in the 1990s and has remained in touch since, brought along John Gotti, Jr. a consultant for his new movie, Gotti, on his visit. He also brought an incredible offer.
"Emmett called me and asked if he could do something for the students," recalled Department of Theater Chair Nicholas Petron M.A. '70, who was Emmett's mentor at Adelphi. "He wanted to audition seniors and give one of them a role in his next film which would also make them eligible for a Screen Actors Guild card. I was blown away."
Professor Petron's amazement increased when Emmett changed his mind and decided to hand out two roles rather than one. But that offer changed again when Emmett arrived on campus with John Gotti, Jr. Emmett and Gotti were so impressed with the auditions that they couldn't decide on just two winners.
"They said these kids are too good," said Petron, "so they decided to give out three contracts. Then they decided that still wasn't enough. So they ended up giving the remaining 12 students $1,000 each to help launch their careers. It was incredible."
Needless to say, such things aren't everyday occurrences. But master classes taught by top performers happen all the time. The actress Laura Linney, whose step-mother graduated from Adelphi, also conducted one in November. Billy Porter, Tony Award-winning star of Kinky Boots, did one last April. Theatre students also work with members of the New York Theatre Workshop each summer during the company's annual residency on the Garden City campus, and they make valuable connections with up-and-coming creators of musical theater through the University's Larson Legacy Concert Series.
Similar opportunities occur regularly for dance and music students as well. In November, the dancer and choreographer Jessie Ryan '09 returned to campus to create and premiere her new work, Encounters, the lead piece the fall Dance Adelphi performance. Later this academic year, the Paul Taylor 2 Dance Company will arrive on campus to conduct workshops during its annual residency.
And music students benefit from workshops with numerous ensembles including Wind Sync, Axiom Brass, Ensemble Pi and Trio Solisti, Adelphi's ensemble-in-residence.
Students also have many opportunities to perform on campus, including numerous shows and recitals as well as Adelphi's "Best of Broadway" showcase, which headlined the first-ever Spirit Weekend that kicked off the 2017-2018 academic year.
The response to our students' work, whether from professionals or from community audiences, is always overwhelming. "The professionals we bring on campus are amazed by the talent they find here," Prof. Petron said. "It's so gratifying, and so is the success of our former students. It reinforces what we think we're doing here."
» See upcoming events at the Adelphi PAC