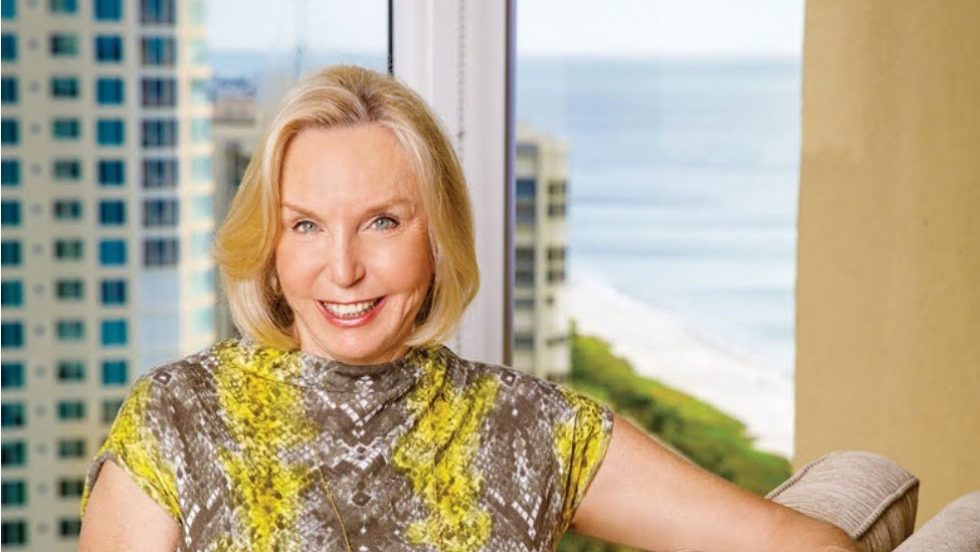 Paula Malone was looking for a child development center for her grandchildren when she discovered Adelphi University's Alice Brown Early Learning Center (ELC). Not only was the facility close to her daughter's home, but the program also offered a modern and thoughtful philosophy of childhood education. Thus, Paula's story with Adelphi began.

Paula's enthusiasm for early childcare and education reflects the same energy she put into her work as a psychologist helping children and families for many years. Initially a developmental psychologist, she soon became a clinical psychologist which allowed her to have a crossover between research and the hospital service aspect. Her career spanned 40 years, during which she also balanced raising her three children. 
Now a grandmother of six, Paula lives in Florida and serves on a number of board committees, giving to other institutions like Adelphi. Paula has had three of her grandchildren go through the Early Learning Center, the youngest of whom is now finishing up his last year in the program. She has encouraged her older grandson, now a junior in high school, to consider Adelphi for his college degree.
Always reaching for the stars, at a young age, Paula earned her pilot's license. She continues to fly today and is a proud member of the UFOs, United Flying Octogenarians. She owns her own Mooney M21K, which she has used to fly across the country to see her kids on Long Island. When she took her grandchildren up in the air, she likes to think she was making them aware of life's infinite possibilities, encouraging them to expand their horizons and achieve their goals.
Paula remains deeply dedicated to Adelphi and the ELC, striving to provide support to both the children that attend as well as the interning students and teachers that provide their fundamental services to them. She has held a close relationship with the program director, Laura Ludlum, whom she admires for her involvement in every aspect of the facility. Paula has established an endowment that supports the work of the ELC and is currently providing matching funds to renovate the outside learning area and playground. "Outdoors, children expand their learning experience as they are challenged environmentally, interpersonally, physically and socially, in a different manner than in the classroom." 
Paula's very essence provides a role model for our youth and her support has meant a world of difference in their development.