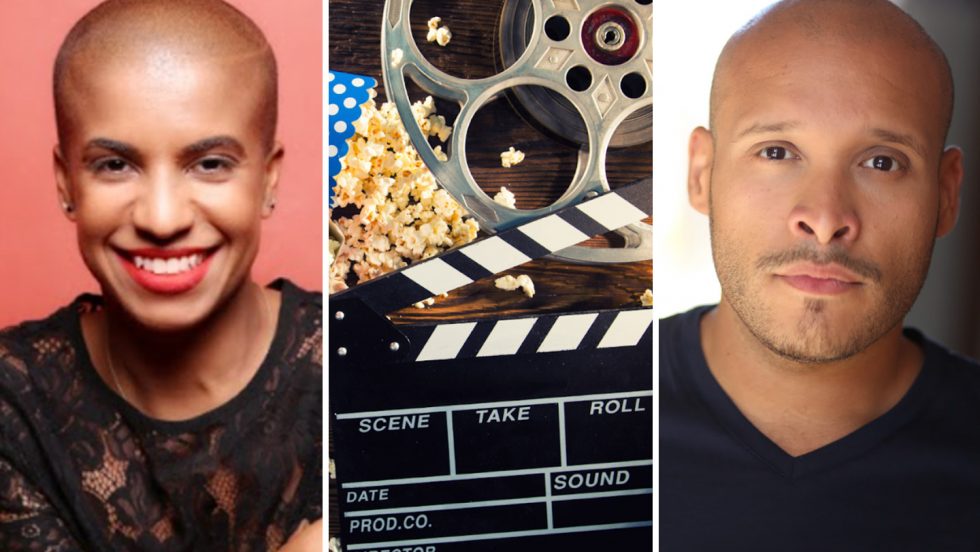 On Thursday, October 1, Margaret Lally '82, associate dean of the College of Arts and Sciences, will moderate "2020 and the Entertainment Industry: A Conversation with Dana Blair and Joe Minoso," about the impact of COVID-19 and other unparalleled events on the entertainment business, with two Adelphi alumni in the know—TV host/entrepreneur Dana Blair '04, MBA '08 (marketing), and Chicago Fire series actor Joe Minoso '01.
The pandemic shut down virtually all scripted series production since March 2020 on the broadcast television and cable networks, as well as motion picture production. Only in recent weeks have some series started returning to air and movies started returning to theaters and/or video on demand.
NBC's Chicago Fire and its spinoffs will have their COVID-19-delayed fall season returns on Wednesday, November 11.
Blair, a TV host and producer known for her one-on-one interviews with Angela Bassett, Denzel Washington, Shonda Rhimes, Venus Williams and Mary J. Blige, has covered pop culture, celebrities and fashion for CNN, ABC, the Grammy Awards and ESSENCE Live, and social justice stories on Black Entertainment Television.
"It is an honor to be recognized by my alma mater for my journey," Blair said. "I realize I had no clue during my undergrad years about so many things. I feel that insight, story sharing and storytelling are important. It creates community, conversation and understanding. Now, perhaps more than ever, this is so important."
Minoso stars as Joe Cruz, a firefighter who came from Chicago's tough streets, not only on Chicago Fire since Fall 2012 but also in crossover appearances on spinoffs Chicago P.D. and Chicago Med. A five-time Imagen Award nominee for best supporting actor in a drama series on Chicago Fire, Minoso got a Master of Fine Arts at Northern Illinois University.
In an unusual move early this year, NBC renewed its popular Chicago Med/Chicago Fire/Chicago P.D. Wednesday night lineup for three more seasons. The three series were created by Dick Wolf, also known for the Law & Order franchise.
That renewal is not surprising, given the three series' solid ratings. Chicago Fire remained hot in the 2019-2020 prime-time network TV Nielsen ratings, ranking No. 7 out of the 100 programs shown during the September-May season span. Excluding NFL telecasts, Chicago Fire was No. 4 among scripted series with nearly 11.7 million total viewers, behind only CBS' NCIS, FBI and Blue Bloods.
Chicago Fire spinoffs Chicago P.D. and Chicago Med have also been heating up the ratings since they premiered in January 2014 and Fall 2015, respectively. Chicago P.D. and Chicago Med ranked No. 10 and 11, respectively, in total viewers with 11.2 million-plus each. They are No. 7 and 8, respectively, among scripted series for the season.
Slated for 6:00 p.m. on Thursday, October 1, this event is brought to you through a collaboration with Adelphi's New York City Alumni Chapter and the College of Arts and Sciences' Department of Theatre.
Register to get your Zoom link to the one-hour event.