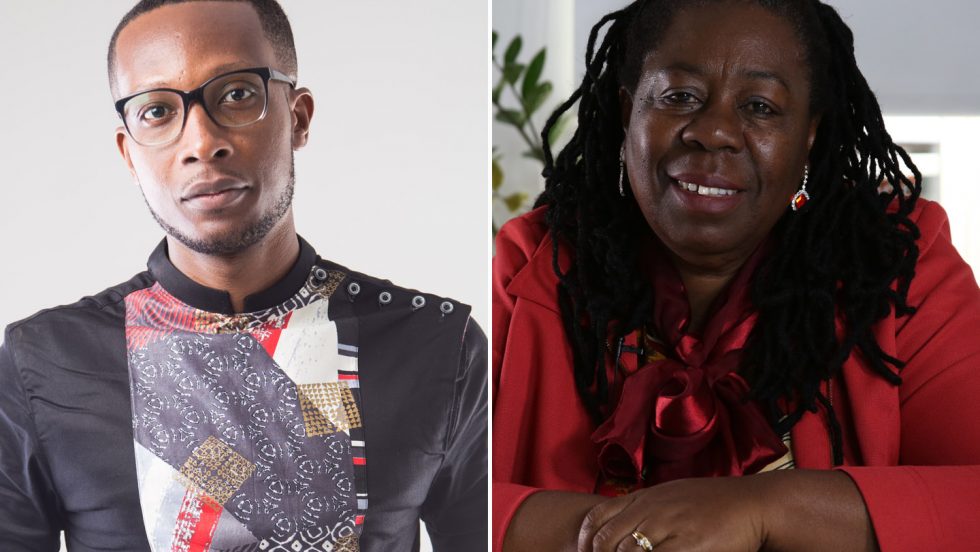 Check your favorite provider: Africa Talk Podcast is here.
The magazine-style show featuring news and interviews with guests is the brainchild of Nii Akrofi Smart-Abbey, MFA '20, a multimedia journalist, and his friend and fellow journalist Benjamin Tetteh. And their inaugural guest for Women's History Month was Adelphi's own Anne Mungai, PhD, associate provost for strategic initiatives and graduate studies, who talked about, among other topics, the orphanage/school she founded in Kenya and her career trajectory from assistant professor to her current role—"not an easy journey as a Black woman with an accent from Africa," as she put it—and the obstacles that remain for her.
While the podcast is a new venture for Smart-Abbey, it's essentially a return to his African and broadcast journalism roots. In his native Ghana, he had a successful career in radio and TV journalism. He came to Adelphi in 2018 to fine-tune his writing skills in the Master of Fine Arts in Creative Writing. program. During this time, he also worked for the Office of University Communications and Marketing, where he covered events and wrote about Adelphi faculty members, students, administrators and alumni.
Smart-Abbey said proverbs will be an important element of each podcast. In the first episode, he explains they are one of the things that sets Africans apart, something he fell in love with when reading Things Fall Apart, in which the author Chinua Achebe writes, "Proverbs are the palm oil with which words are eaten." The first proverb Smart-Abbey recited for the podcast is, quite fittingly, "Don't procrastinate, or you'll be left between doing something, having something or having nothing." To which he added, "If you've been procrastinating on some project you've been working on, what are you waiting for? Get going, before you end up with nothing!"
In this interview with Smart-Abbey, he spoke about his new podcast, interviewing Dr. Mungai and his Adelphi experience.
What Differentiates Your Podcast from Others About Africa?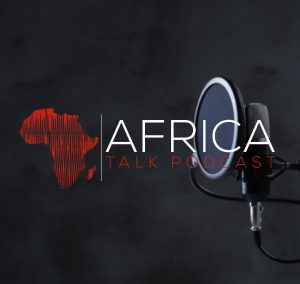 While other podcasts are specifically tailored to discuss, for example, business, politics or just have general conversations about Africa, the Africa Talk Podcast has a magazine- show format. It is a mixed bag of news, proverbs and insightful conversations with Africans, both at home and abroad, who are breaking barriers or making giant gains in their fields of endeavor but whose stories often don't make the news. Our aim is to highlight the stories of such people on the show as well as create a platform where both Africans and non-Africans can get to know and understand the continent better.
Why Did You Choose Dr. Mungai as Your First Guest?
A lot of Africans like myself are increasingly turning to the West for their postgraduate education and that is something Dr. Mungai has already experienced. She was a great resource person for me while studying for my MFA at Adelphi, and considering the wealth of knowledge and experience she has in the field of education, I thought it was appropriate to start the podcast with her. Also, the show launched during Women's History Month, so having her as a guest was to serve a dual purpose: to celebrate her achievements as a woman—including her new position, and her philanthropic work—and to get her to provide some guidance to the many Africans considering getting educated abroad, something I didn't think I was qualified to do.
How Did Your Adelphi Experience Help You In This Effort?
I came to Adelphi for my MFA in Creative Writing because even though I'd been working as a journalist before I joined the program, I wanted to learn the art of storytelling from a different perspective than I was used to. I'm happy to say the program has made me a more confident storyteller than I was before joining, and the interest showed by my cohort and professors in the stories I shared during my time in the program further encouraged me to want to share a lot more about my continent with the world.
What Have You Got Planned For Future Episodes?
Since the podcast is designed as a magazine show, we hope to add a few new segments. But listeners can expect great discussions about African and global news topics with African journalists and experts. There will also be a lot more exciting conversations with entertainers and performers—such as Effie Nkrumah, a Ghanaian-Australian actress who is our next guest on our March 25 episode—and with writers like the award-winning writer and poet Nii Ayikwei Parkes.
You can listen to the Africa Talk Podcast on Amazon Music, Anchor FM, Apple, Google and Spotify. New episodes air every Friday.
And follow @africatalkpod on Twitter and Instagram and Africa Talk Podcast on Facebook.