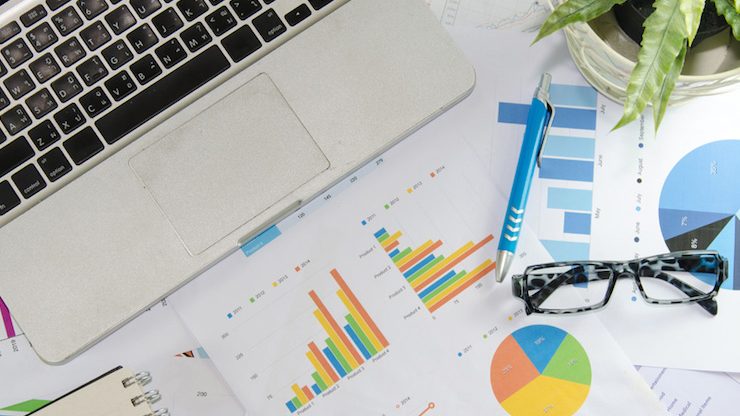 Two New Graduate Programs Prepare Business Students for Data-Driven Careers
Adelphi University is preparing students to meet the growing demand for professionals skilled in science, technology, engineering and mathematics (STEM) by offering two new STEM-designation master's degree programs, one in business analytics and the other in supply chain management.
MS in Business Analytics (MSBA) with STEM-Designation
Data analytics is revolutionizing the business landscape. Through Adelphi's cutting-edge MS in Business Analytics (MSBA) with STEM-Designation, students learn to optimize business results at companies around the globe. The 30-credit program unlocks the secrets of data science, covering four dimensions of the end-to-end analytics process: data management as well as descriptive, predictive and prescriptive analytics.
Graduates can choose from careers in fields including marketing, finance, supply chain and healthcare—or lay the foundation to pursue a PhD in analytics. In New York City alone, there are currently more than 2,500 job openings for data scientists and data analysts.
"The mission of the one-year STEM MSBA is to produce highly competitive data scientists equipped with the foundations, leadership and communication skills required to succeed in their professional careers," said Juan R. Jaramillo, PhD, the program's academic director and associate professor of decision sciences and marketing at Adelphi. "Students will learn to extract value from data by applying state-of-the-art tools and techniques leading to smart, information-driven decision-making that make a difference in their organizations and communities."
MS in Supply Chain Management with STEM-Designation
Effective management of a company's global resources requires refined skills in logistics, sourcing, production and customer service. Drawing on cutting-edge technology, the MS in Supply Chain Management with STEM-Designation prepares students to meet the growing demand in this exciting field.
"Our MS in Supply Chain Management program prepares students to be supply chain leaders equipped with the skill sets and knowledge essential for organizations to succeed," said Eunji Lim, PhD, program director and assistant professor of decision sciences and marketing. "Students will benefit through both our rigorous curriculum and career-growing opportunities we can offer thanks to our close industry connections."
The 30- to 36-credit program combines challenging instruction in data analytics and modeling with the personalized attention and small classes the Robert B. Willumstad School of Business is known for, resulting in giving students a competitive edge over similar programs in the region.
See more about Adelphi's new STEM-designated supply chain and business analytics programs.

---
For further information, please contact:
Todd Wilson
Strategic Communications Director 
p – 516.237.8634
e – twilson@adelphi.edu