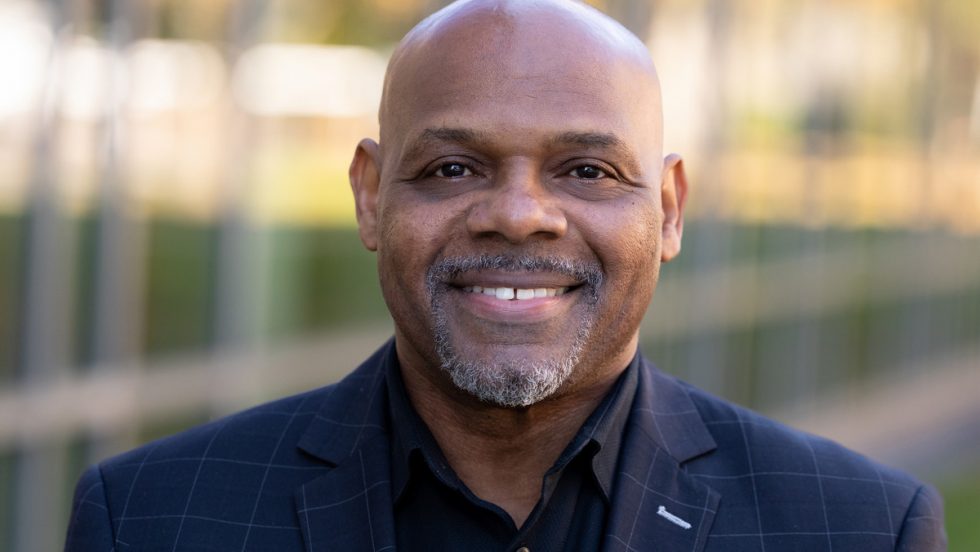 Adelphi's new director of the Bachelor of Social Work program and associate professor has a clear vision: "To bring distinction to the University as the premier institution for preparing social work practitioners for success in a global society."
Telvis M. Rich, PhD, EdD, intends to accomplish this by "building on the University's outstanding reputation in the profession, increasing engagement among faculty, students and the community, and supporting the institution's intentionality surrounding issues of diversity and inclusion."
For Dr. Rich, Adelphi is the "perfect fit," allowing him to bring his teaching, research and leadership experience to "an environment and institutional culture" that aligns with his professional and personal goals. He credits mentors who have been "both critical and supportive" over more than 20 years in social work practice and higher education administration with shaping who he is today—an active listener who strives to understand the experiences of others and foster collaboration that influences positive change.
With a background in curriculum development, student advisement and higher education accreditation, Dr. Rich is looking forward to working to advance Adelphi's highly regarded BSW program, as well as its 4+1 option in which students can earn a master's degree with one additional year of study. "We're taking a strategic look at electives, strengthening relationships with other divisions in the University, becoming more involved in the community and engaging with students in new and different ways," he said, adding that strengthening the social work organizations on campus, including the Phi Alpha honor society, "will help students develop leadership skills and build their own community of social work practice."
Just two months into his role at Adelphi, Dr. Rich already is impressed by the students' interest in giving back to the community. "They clearly want to be good stewards," he said, noting that, this semester, students in his Introduction to Social Work class suggested that a service-learning project be incorporated. "We're listening to our students' voices and will explore expanding experiential learning opportunities," he pledged.
Dr. Rich applauds this kind of enthusiasm and passion. "The best social workers are selfless and inquisitive by nature and interested in justice causes," he said. "Our colleagues in the other helping professions do great work. The leverage that's afforded to social workers is we serve the whole person and consider the societal, biological, economic, environmental and other dynamics that may lead to an individual's challenges."
Increasing Diversity in a Growing Profession
The professor believes to better serve communities, it is critical to increase diversity in the profession. He is pleased the School of Social Work is increasing outreach to local high schools to familiarize students with career opportunities and the Adelphi program.
"Social work is a growing professional practice area," said Dr. Rich, citing U.S. Bureau of Labor Statistics data that overall employment of social workers is projected to grow 9 percent by 2031, "faster than the average for all occupations." About 75,000 openings for social workers are projected each year, on average, over the decade. Dr. Rich said in addition to healthcare settings, practitioners are sought after by a range of organizations in the public and private sectors. "The title of the job may not be social worker," he explained, "but it's that educational background and training employers are seeking."
Graduates of the Adelphi BSW program are equipped to enter the workforce or pursue a master's degree. Dr. Rich said those with a four-year degree are prepared to work as generalist practitioners with individuals, families, groups, organizations and communities, and often are found in case management settings. Those with a graduate degree "are more marketable and will have more options," he said. At Adelphi, BSW students with a 3.0 or higher GPA in their senior year are invited to explore the one-year MSW program that can lead to licensure.
The new director of the BSW program earned his bachelor's and master's degree in social work from the University of Georgia and a PhD in biblical studies and EdD in human development and organizational leadership from Northeastern University. He is committed to working closely with colleagues in the School of Social Work and University, while establishing new professional relationships in the community to support the social work degree programs and its diverse students.