Reyna Machado recently joined the Adelphi NY Statewide Breast Cancer Hotline and Support Program as the Assistant Director
News from the Adelphi NY Statewide Breast Cancer Program
Contact: Lyn Dobrin, 516-997-8545
September 16, 2016

New Assistant Director for the Adelphi Breast Cancer Program

Reyna Machado recently joined the Adelphi NY Statewide Breast Cancer Hotline and Support Program as the Assistant Director. Machado, a resident of Garden City, has served in marketing and communication roles for universities, non-profits and private organizations. At the Adelphi Breast Cancer Program, she will oversee grant seeking and writing, development, bilingual services, marketing, community outreach and more.
Prior to joining the Adelphi Breast Cancer Program, Machado was the Marketing Services Manager and oversaw corporate communications, marketing and social media at HealthDay, a producer and syndicator of evidence-based health news based in Melville. She was also the Marketing Director at IvyWise, an education company based in Manhattan and managed student enrollment, media relations and human resources. She previously served as a Marketing Consultant at the Girl Scouts of the USA in New York City, where she focused on advertorial media during their 100 th Anniversary.
Machado received her M.A. in Higher Education Administration from George Washington University and her M.B.A. in Marketing from American University. Outside of Adelphi, she enjoys traveling, baking and spending time with family and friends.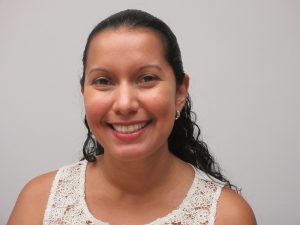 To reach the Adelphi Breast Cancer Hotline, call 800-877- 8077; Spanish speakers may call 800-559-6348. You are not alone.
End
---
For further information, please contact:
Todd Wilson
Strategic Communications Director 
p – 516.237.8634
e – twilson@adelphi.edu