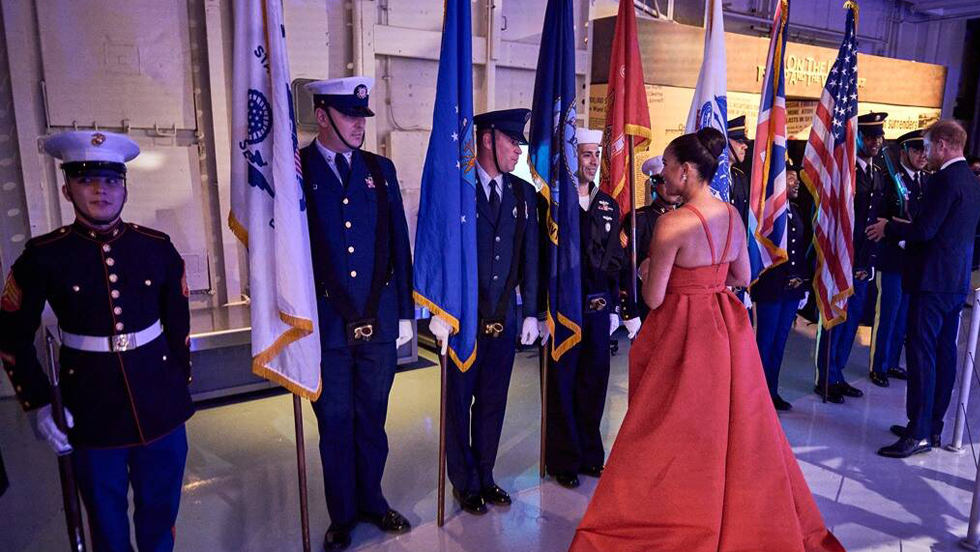 After more than 20 years of service, James Bavaro is ready for his next chapter, handling crises closer to home.
When Master Sgt. James Bavaro receives his bachelor's degree in emergency management, he'll be well prepared to take a leading role in his field. Four years in the Navy and 18 in the Air Force. Six overseas deployments to locations including Afghanistan, Iraq and Somalia. Solid preparation in his program in the Adelphi University College of Professional and Continuing Studies, where he currently holds a 4.0 GPA. And experiences that have made him someone who can, as they say, soldier on in a crisis.
He tells how, in 2018, seven of his friends were killed in a helicopter accident. "I had to deal with that loss and keep going," he recalled, because in the military, "You can mourn but you have to maintain your composure and get the job done. You know you are responsible for something bigger than yourself."
Called to Military Service
Bavaro grew up in Manorville, Long Island. "I always wanted to be in the military and have that life experience," he said—so much so that his parents gave permission for him to enlist at the age of 17. He arrived for basic training on August 28, 2001. Within six months he was assigned to an aircraft carrier and deployed to the North Indian Ocean to assist in Operation Enduring Freedom, which targeted the Taliban and al-Qaida.
Four years later, he was honorably discharged but didn't take to civilian life, citing the lack of both routine and excitement. So he returned to the military, this time with the New York Air National Guard's 106th Rescue Wing, where he serves as a master sergeant within the quality assurance office, ensuring aircraft are mission capable.
Based in Westhampton Beach, New York, the rescue wing is known for its search and rescue capabilities, including combat search and rescue and personnel recovery missions, often in challenging and hostile environments, and it plays a vital role in supporting domestic humanitarian missions and disaster relief efforts.
Finding a Future in Emergency Management
As part of the rescue wing's team, Bavaro is responsible for planning exercises for his aircraft maintenance group, such as looking for evidence of chemical and/or radiological attacks, active-shooter drills, and other aircraft-related incidents. The experience got him interested in getting an emergency management degree, and his wife encouraged him to pursue this path. "Then I decided this is something I'm interested in getting a degree in," he said, also crediting his wife, Allison, for encouraging him to return to school and "keeping me motivated when things get tough."
He currently balances working 40-plus hours a week with taking two classes per semester. Having professors who can work around his schedule is a plus, and he gives high marks to emergency management adjunct faculty member David Williams, EdD, former director of the emergency management program, and Philip Roth, senior adjunct faculty, who is a veteran himself. Bavaro also appreciates his College of Professional and Continuing Studies adviser and staff for handling his GI Bill paperwork and transferring credits he earned in the Air Force and community college toward his emergency management degree, as well as Adelphi's welcoming, inclusive environment. "Adelphi cares for every type of student, of every nationality," he said. "The University is listening to what everyone has to say."
Bavaro also manages to find time to bring happiness to children, but as a "bad guy" for a change: For the past 10 years he has portrayed an Imperial Clone Trooper for a Star Wars enactors group, the 501st Legion Empire City Garrison. He's participated in 30 volunteer events, usually for Make-A-Wish Foundation of America, children's hospitals or causes that benefit children with special needs.