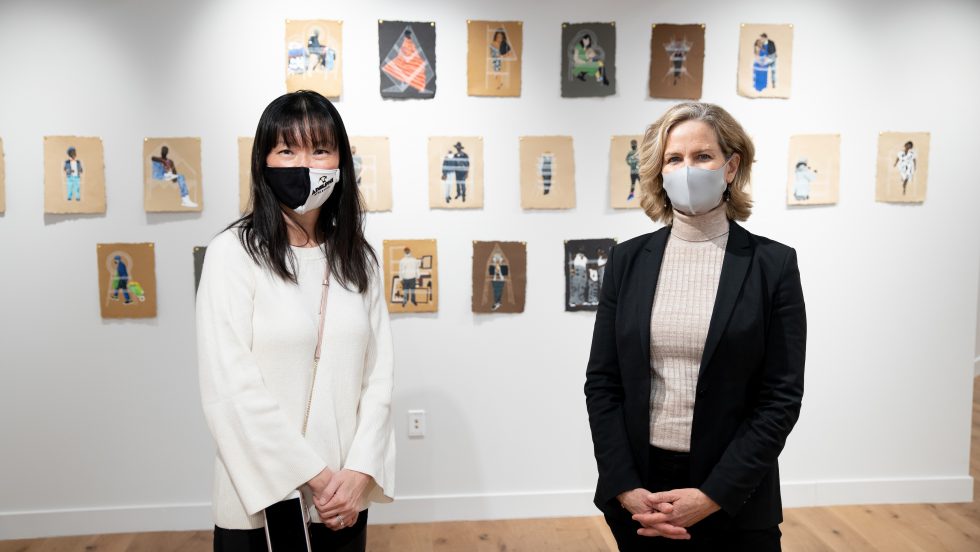 Since the January reopening of Adelphi University's newly renovated Ruth S. Harley University Center (UC), several local and state government officials and community members have stopped by to visit. In early February, Nassau County Executive Laura Curran and Evlyn Tsimis, JD, deputy county executive for economic development, took a tour of the completely reimagined building and hub of the University's Garden City campus.
---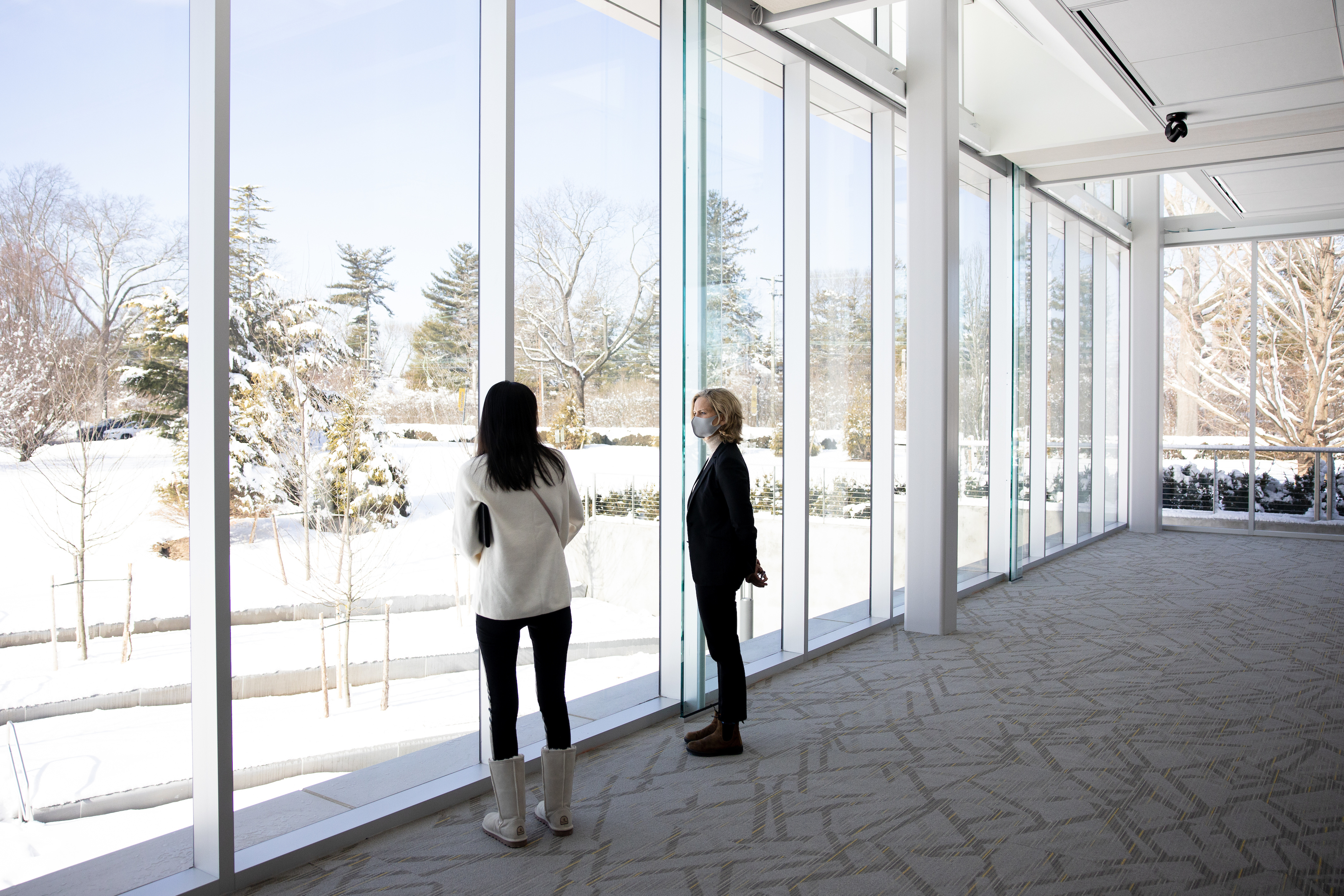 Adelphi's new UC features an expansive dining area; a full-service Starbucks; state-of-the-art, flexible meeting space; a ballroom equipped with a high-tech sound system, theatrical lighting and assistive listening technology; and a spacious glass-walled student lounge complete with additional charging and tech space. The sunlit building includes a peaceful and inviting Interfaith Center; a lactation room; gender-neutral restrooms; an expanded and upgraded art gallery; and ample outdoor spaces for dining, learning or lounging.
The upgrade also features improved accessibility, environmental efficiency, abundant charging stations, and many recycled and bio-based construction materials and finishes.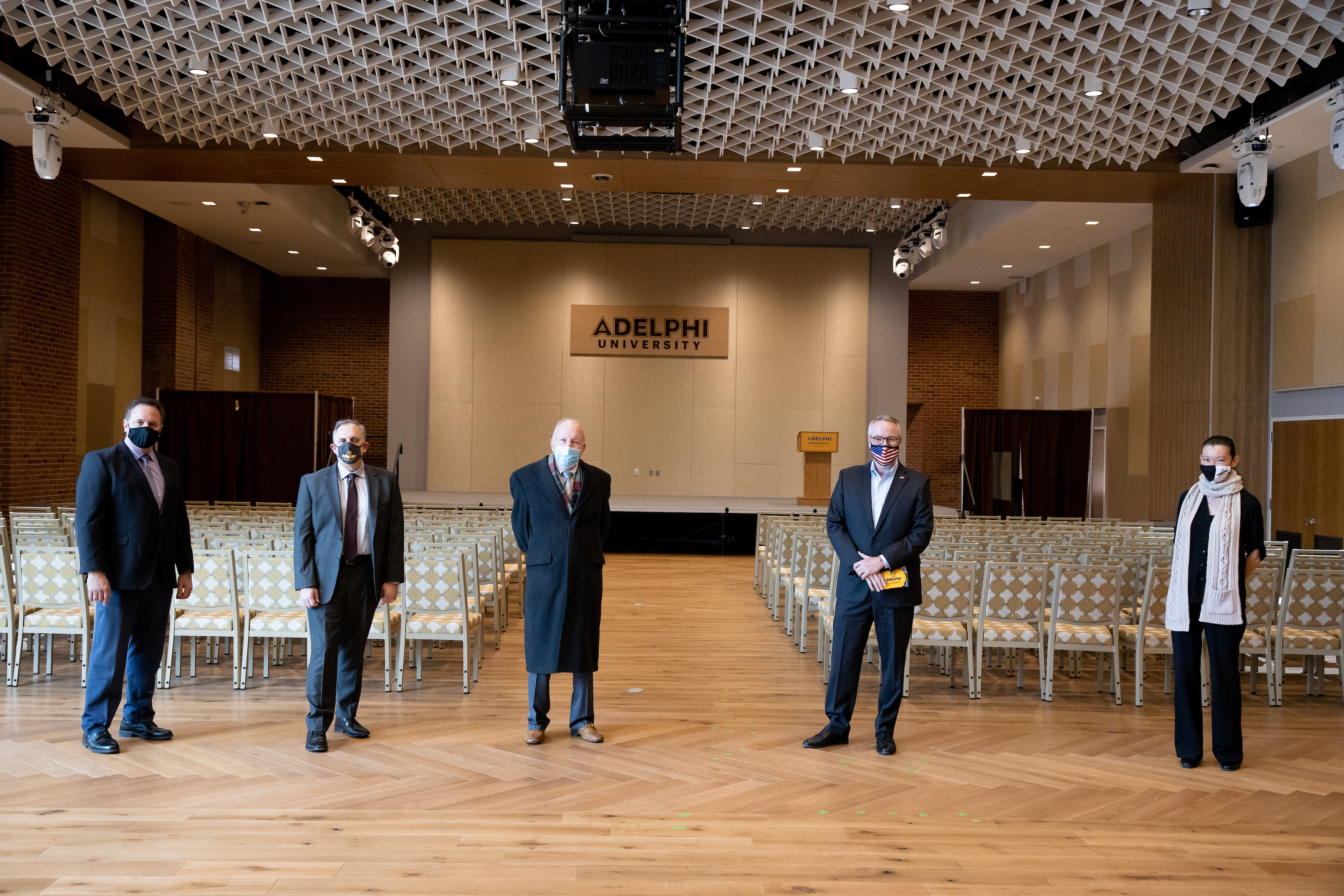 In addition to County Executive Curran, N.Y. state Assemblyman Ed Ra, JD; Town of Hempstead Supervisor Don Clavin Jr., JD; Village of Hempstead Mayor Don Ryan '66; and N.Y. state Sen. Kevin Thomas, JD, have visited the UC since its opening in January.
To learn more about the new UC, visit adelphi.edu/uc — and view drone footage of the building.