Many of us will start our career working at a mental health clinic, hospital, or a group private practice, yet some of us will forge ahead and open our private practice shortly after being licensed. Regardless if you are a new graduate, or you have been in the field for 15+ years, tips for starting a private practice are always helpful. 
As the popular inside joke goes, "Psychology is not a career that will make you rich." Although we can nod in agreement, we all have loans to pay, living standards to maintain, and happy hour to attend. Hence, graduating and walking into the real world can stir up many questions and a mix of emotions. Unfortunately, business planning is not included in most psychology programs and the literature on how to begin a private practice is limited. 
Many of us will start our career working at a mental health clinic, hospital, or a group private practice, yet some of us will forge ahead and open our private practice shortly after being licensed. Regardless if you are a new graduate, or you have been in the field for 15+ years, tips for starting a private practice are always helpful. 
Find your niche 
There are many decisions to be made when starting a private practice, some emotional, some logistical, and some theoretical. Dr. Sara Jofen-Miller, (Ph.D. '16), emphasizes the importance of finding a niche and specializing in a specific treatment modality. "I will likely specialize in perinatal/postpartum issues because that is a major need in the Orthodox Jewish community." In terms of job hunting or joining a group private practice she suggests speaking to everyone you know, "You never know where and when an opportunity may present itself… Be open to opportunities you 
might not have considered." 
Make yourself known 
In today's digital world a crucial component of starting a private practice is your online presence. Most people find their therapist online. Dr. Greg Haggerty, (Ph.D. '08), Dr. Jofen-Miller, and Dr. Carolida Steiner (Ph.D. '77) agree that Psychology Today is one of the best networking tools. Setting up your profile is important. Dr. Steiner advises to pay special attention to the introduction of your profile, "if it does not give visitors a compelling reason to read your full profile, you've lost them! My profile begins as follows: 'I work with children, ages two and up…' If someone's six-year old was having trouble in school, calling me was a no-brainer." Your family and friends should read your profile page before it goes live. As well as, including a profile picture in a natural setting (i.e. your office) will make you more relatable to potential clients and clients are more likely to click on profiles with a picture. Dr. Haggerty shares, "I can say that I get a steady stream of referrals from this [Psychology Today]." However, he does emphasize that sometimes he gets more referrals than others. You can also consider opening an Instagram and Twitter therapy-related account where you post quotes or other mental health related information (note: keep your personal social media accounts private and separate from your professional accounts). Dr. Miller says, "Cultivate your social media presence and keep an active profile on websites such as Psychology Today and ZocDoc." 
In terms of networking you will want to consider both in-person and online marketing strategies. In-person marketing would include meeting with primary care doctors, obstetricians, neurologist, and even dentists. Dr. Haggerty explains that psychologists meeting doctors cultivates a relationship and "you become a person rather than a name on a website." He continues by emphasizing the importance of fostering your relationship with referral sources by thanking the provider whenever a client is referred to you.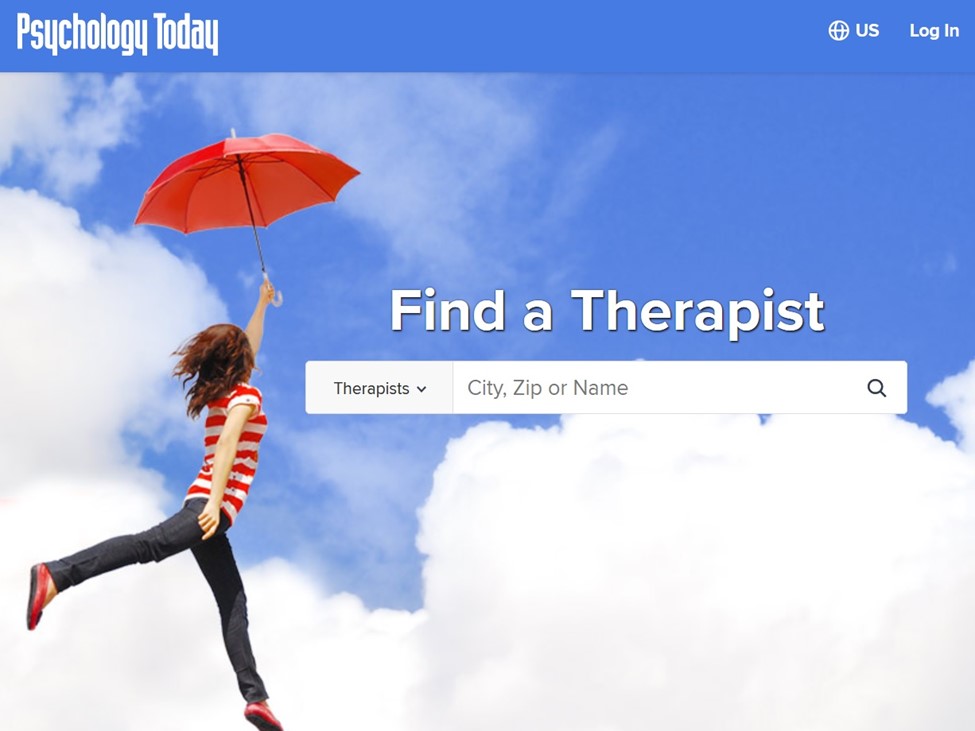 Strategize and Prioritize = Save on Expenses 
When you are opening your private practice, you will need to make choices about where you want to spend your money. Your expenses will include (amongst other things) office space, a billing system, web page, networking, and professional profiles. Dr. Jofen-Miller feels that money best spent is on specific targeted training and networking. She also offers insight into other networking and more cost-effective options such as taking insurance or joining a larger group psychotherapy practice (see the Greene Clinic by our Derner graduates). 
Setting up your office space will require hunting for an office that is in a good location and affordable. Dr. Steiner shares, "consider the availability of parking, proximity to public transportation, the availability of evening and weekend appointments, and handicapped accessibility." When starting out, you should consider subleasing for a few hours a week, renting a space by the hour, or joining another mental health group. Subleasing or joining a group private practice also to get your private practice started. By offering a sliding fee you are giving people access to treatment. You will also begin to have a presence in the mental health world. Hopefully, this will snowball into word-of-mouth referrals. However, Dr. Haggerty shares that when he first started he lowered his session fee. He believes that we should set our session rate based on the market value in the area of our office; "We base value (probably wrongly) on how much something costs. If you set your fee too low to be affordable you might find that potential referrals made assumptions about you and they go to someone with a reasonable fee compared to everyone else in the area." Therefore, maintain a specific session rate and offer a few sliding-fee spots based on what you can financially afford. Dr. Steiner notes, "Money matters, if well-handled it will help build and maintain trust with our patients." In terms of insurance, she has found it helpful to check insurance details prior to the intake session and discussing insurance coverage prior to the first meeting. She also suggests that clients call their insurance providers to learn about their mental health coverage. 
Negotiating fees and payment are a unique challenge. However, if you have clear policies around session payments and cancellation fees you will save yourself money and stress. You can consider keeping a credit card on file and charging a client upon booking the appointment, 24 hours before the appointment (if you have a credit card on file), or taking payment before the start of the session. Dr. Steiner concurs, she found that collecting payment at the start of the sessions allowed her to focus more fully on the treatment. 
Do your Paper Work 
Paper work might be your least favorite aspect of being a psychologist, however, there are many systems that can streamline the process. To schedule and bill clients you can consider an old-fashioned calendar and accounting ledger or get sophisticated and purchase a billing and scheduling system. her important documents (scanned in)." Other therapists have found that Theranest is the most useful and reasonably priced software. The Theranest software includes billing, scheduling, reminders, and notes. This means that all client information is in one system, in addition to having a credit card processing system. For an additional fee you can send your insurance claims directly to your client's insurance, which means you can avoid completing a CMS1500 form. 
In summary, opening a private practice will be challenging and rewarding. Do your research, ask colleagues for advice, and reach out to a lawyer with all your legal questions. Dr. Jofen-Millers parting words to us is "find a good mentor and supervisor" you are going to need support. Dr. Steiner says, "while the circumstances under which we practice change, respect for each patient never goes out of style." Most important, be patient with yourself, allow for errors, and respect your growth as you move along in your journey as a psychologist. 
Dr. Greg Haggerty is a licensed clinical psychologist at Nassau University Medical Center. He maintains a part-time private practice in Massapequa, NY where he sees adolescents, young adults, adults, and couples. He sees clients with anxiety and anxiety related disorders. 
Dr. Sarah Jofen-Miller is a licensed clinical psychologist with a private practice in Brooklyn, NY specializing in perinatal mental health and maternal wellness. 
Before retiring, Dr. Carolida Steiner was in private practice for over 30 years. She also consulted to various agencies. She specialized in working with children, ages two and up, and their families. Since 2014, she has served as Chairperson of Derner's alumni organization.
Dr. Steiner says, "while the circumstances under which we practice change, respect for each patient never goes out of style."
---
For further information, please contact:
Todd Wilson
Strategic Communications Director 
p – 516.237.8634
e – twilson@adelphi.edu