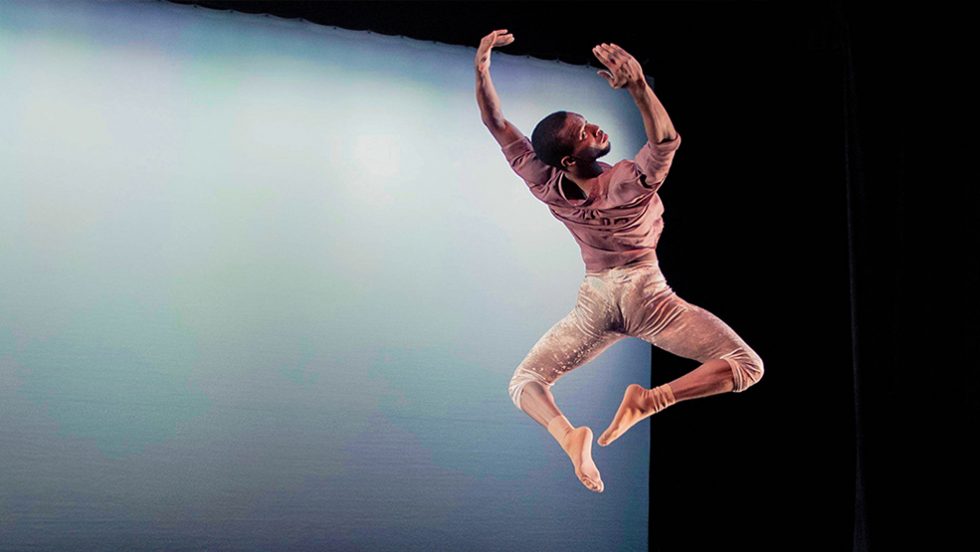 We are deeply committed to supporting our students' individual paths to success. Sometimes that can mean personalizing their course of study from across our 200-plus academic areas. Meet an extraordinary example: Taro Jones '20, a gifted dancer and star chemist.
Chemistry and dance have more in common than many might think. As a dance major and chemistry minor who graduated from Adelphi in 2020, Taro Jones knows this firsthand.
"The formations of molecules appeal to me in a similar way choreography does," said Jones, who is from Kingston, Jamaica. "Some results are harder to achieve than others, but the process of understanding and working with the rules of the world can produce some amazing creations."
Adelphi is a national leader in personalizing education and supporting the interdisciplinary experience. So students like Jones, who are multitalented and interested in multiple career opportunities, find the support they need here. For example, when a dance scheduling conflict made it difficult for Jones to complete his final chemistry credit, Assistant Professor Ivan Hyatt, PhD, solved the problem by inviting him to join his research group instead.
"It's basically what I live for," said Dr. Hyatt of supporting students' interdisciplinary interests. "I just love it." As a musician himself, he understands the connection between art and science on a personal and professional level.
"They both take that same type of meticulous behavior, constant repetition and practice—and knowing that you are going to fail over and over," he said. "It just takes the determination to get it right. I think people who are successful in those fields are ones who can exhibit those behaviors and strive at it. That's one of the things I saw in Taro."
Even after the pandemic hit and Jones returned to Jamaica to be with his family, he finished his degree remotely and continued working with the research group over the summer.
Since the students couldn't study their chemical reactions in the lab, they switched to modeling the reactions on a computer network that Dr. Hyatt set up in his apartment.
"We were doing quantum mechanics calculations—some of the highest level of mathematics and science—and quickly got in over our heads," Dr. Hyatt said. "Very fortunately, Taro also had skills in computer programming and knew how to work with software that does three-dimensional animations. That was an incredible help."
When the group had collected enough data, Dr. Hyatt asked Jones to write a draft of a research paper for publication. In February 2021, the paper was published in Arkivoc, a peer-reviewed open-access journal for research in organic chemistry. Jones had already contributed to a group paper in 2020, but this was his first time as lead author.
"That's not something that usually happens—that an undergraduate starts a research project, writes the paper and publishes it within one year," Dr. Hyatt said. "That's pretty wild."
With this experience under his belt, Jones applied to several chemistry PhD programs. Some acceptances have already rolled in.
"I encouraged him to apply to schools in metropolitan areas so he could audition and still keep his 40-hour workweek in chemistry research," Dr. Hyatt said. "It's going to be hard, but I already knew that Taro was fine with putting in the time and trying to pursue both of his passions."
Jones is ready for the challenge, having juggled dance rehearsals and chemistry research at Adelphi.
"If there's anything I learned from those four years, it was time management," Jones said. "I might not feel fully prepared quite yet, but Adelphi has definitely put me on track to be ready when the opportunity arises."