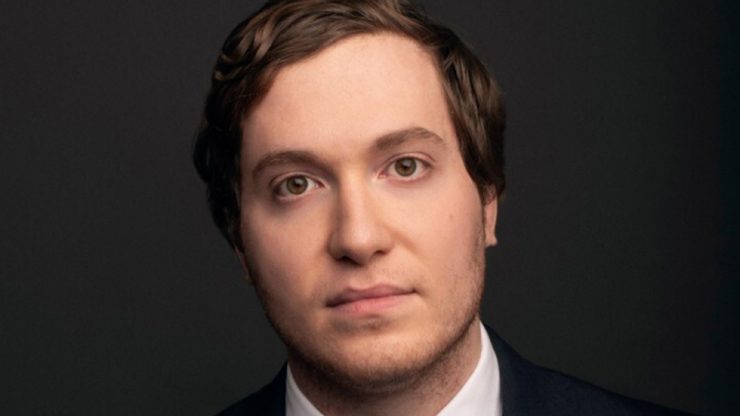 Michael Khayan '15 chose Adelphi because it gave him the opportunity to balance suburban and urban experiences, allowing him to complete multiple internships in Manhattan while taking advantage of Long Island's slower pace.
Member of Adelphi University's 10 Under 10
College of Arts and Sciences – Political Science and Psychology
Technical Assistant to the CFO, Volkswagen of America Inc.
Under the guidance of his mentor, Richard Garner, PhD, founding dean of the Honors College, Khayan aimed as high as possible when applying for graduate programs, eventually leading him to apply to the Johns Hopkins School of Advanced International Studies (SAIS), where he attended. His favorite professor during his time at Adelphi was Nicole Rudolph, PhD, associate dean for student engagement and director of the Office of Prestigious Awards and Fellowships, particularly for her seminar on private space and public policy.
Khayan pursued a two-year MA program at the Johns Hopkins SAIS after graduating from Adelphi in 2015, spending his first year in Bologna, Italy, and his second in Washington, D.C., where he concentrated on Latin American studies. Following his graduation from SAIS, Khayan took on the role of research analyst with the startup Kharon in Santa Monica, California. There, he led a team dedicated to investigating sanctioned Venezuelan individuals and companies, a role he found personally fulfilling, given his migration to the United States from Venezuela at the age of 9.
After completing the Venezuelan program, Khayan returned to New York to pursue a more finance-focused career. He joined the due diligence team at EMM Wealth (later merged with Cerity Partners), where he researched and monitored investments for the firm's clients, primarily focusing on hedge fund and private equity investments, as well as simpler alternatives like ETFs and mutual funds. During this time, he also made progress in the Chartered Financial Analyst (CFA) Program, passing the first two levels and sitting for the third level in August of a subsequent year.
In the summer of 2020, Khayan and his wife got married in Central Park. After their lease expired, they decided to work remotely from Virginia, close to where he lived when attending SAIS in Washington, D.C. In late 2021, he accepted a role at Volkswagen Group of America, becoming the technical assistant to the VW North American CFO. In this position, he assists the CFO with strategy implementation and financial reporting and analysis.
Khayan emphasizes the importance of continuous learning and growth, which he believes was instilled in him during his time at the Adelphi Honors College.
"Whether it's reading, attending museums or other cultural events, as well as academic or professional achievements, I still carry an imaginary cultural card I need to fill out every semester," Khayan said.
He advises students to set ambitious goals while maintaining a realistic perspective on what can be achieved. "I think we have a limited amount of energy we can dedicate every day, and as long as that energy is dedicated to the right places, we should be happy even if we don't achieve 100 percent of our goals," Khayan added.
Khayan's family shares a strong belief in the value of an education at Adelphi University. His younger brother, Nickolas Khayan, graduated with a Bachelor of Science in biochemistry from Adelphi in 2022.