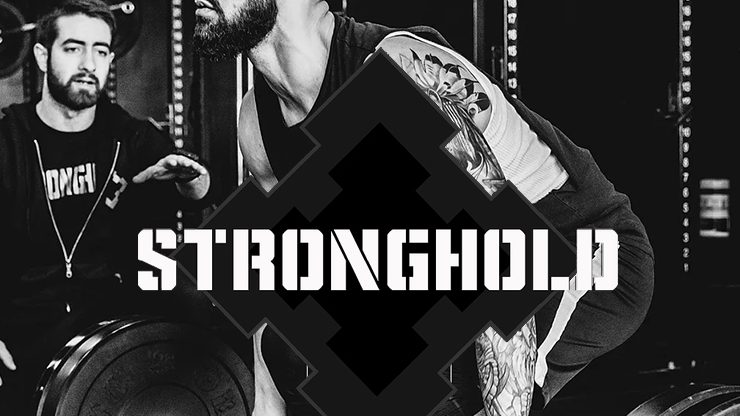 Students in marketing research classes helped solve a real-life problem when they were asked to help an alumnus rebrand his gym.
Stelios Karakonstantis '10 had an image problem: He needed to rebrand his West Hempstead, New York, gym. The gym—Shredcore— mainly attracted casual exercisers, but he wanted to shift focus to providing rigorous workouts for people in the military and police officers and firefighters.
It was a classic business problem, and fortunately for Karakonstantis, he was able to get assistance from Fan Liu, Ph.D., an assistant professor specializing in decision sciences and marketing in the Robert B. Willumstad School of Business. Dr. Liu then enlisted her fall semester undergraduate and M.B.A. marketing research students in the project, engaging them in a collaboration that simultaneously bulked up the entrepreneur's business practices while giving the students hands-on marketing experience.
The collaboration began with an invitation for Karakonstantis to give a presentation to her classes.
"I explained to them that, in addition to reaching new clients, I wanted to rebrand my business and change the name to Stronghold," he said. "I wasn't sure my current clients would accept the changes, so I wanted some insight into the pros and cons of rebranding and how to approach my clientele about it."
Dr. Liu added, "He presented the students with seven challenges he needed help with. They asked him a lot of questions and then got to work using the methods they were learning in class."
That meant starting with focus groups. Dr. Liu divided each class into multiple groups of four or five students, assigning each team to a different challenge. The teams conducted research, then created questions for focus groups of 30 Shredcore clients. After the initial focus group session, the teams developed a detailed survey for about 100 clients. Each team then presented its findings to Karakonstantis at the end of the semester.
"This is all part of the experiential learning process: Students applied the marketing research techniques they learned in class to a real-life situation," Dr. Liu said. "The marketing course is all about using different research tools to understand customers and create strategies. Students need to learn how to design an appropriate survey and how to talk to people in focus groups, and the best way to do that is in the field. Working with an alumnus on a challenge facing his business was a perfect learning opportunity."
Tianyang Zhang, an M.B.A. student majoring in marketing, said the focus groups were initially a challenge for him.
"What I learned is that during these interviews, it's not just what people have to say that matters, but also their facial expressions, which sometimes revealed different information than their words. It was an important lesson you can't necessarily get in the classroom," he said.
Zhang was part of the team that provided ideas that Karakonstantis decided to implement. According to team leader Tavinda Arshad, an M.B.A. student majoring in management and marketing, the team's task was to help Karakonstantis figure out why no one was using the website despite his regular updates and blogs. What they learned was that what clients really wanted to find on the website was information about the gym's nutrition program.
Arshad said she was surprised that the clients had never voiced this. Karakonstantis said he was "blown away" by the revelation, adding that, if not for the collaboration, he might not have learned what his clients need. He has also implemented other student suggestions, like naming workouts after clients.
"My criteria for picking the winning ideas was out-of-the-box thinking and attention to detail in the students' presentations," Karakonstantis said. "I needed help streamlining my marketing and developing messages for my targets. The students provided that very, very well.
Arshad said she was pleased that her team's ideas were appreciated. "It was wonderful knowing that the things I was learning in class were actually being implemented by my client."
She added that the experience also taught her how to delegate—a skill that helped her during a recent job interview for a marketing position on Long Island, which she starts April 1. She even showed her team's PowerPoint to her interviewer.
Zhang was also grateful for the experience. "If we only learned these skills in the classroom, we probably wouldn't know what the real business world is like," he said. "This experience helped me to get familiar with it, so I don't have to be too nervous about it when I start working. And it's a valuable addition to my résumé."
The collaboration was also a win for Karakonstantis, who used the student's findings to make significant changes to the website and brand of his newly named Stronghold gym.
---
For further information, please contact:
Todd Wilson
Strategic Communications Director 
p – 516.237.8634
e – twilson@adelphi.edu