When it comes to HIV/AIDS prevention, treatment and advocacy, Marjorie Hill '77, Ph.D. '81, has always been a trailblazer.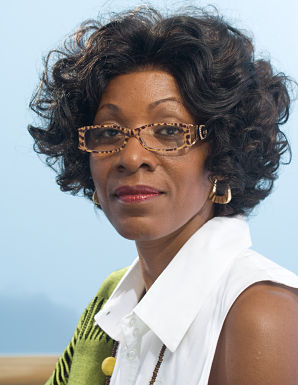 When it comes to HIV/AIDS prevention, treatment and advocacy, Marjorie Hill '77, Ph.D. '81, has always been a trailblazer.
Dr. Hill was at the epicenter of the historically drastic shift in HIV/AIDS care during her 17-year history of service with the Gay Men's Health Crisis, the nation's oldest AIDS service organization, as its longest-tenured chief executive officer. She is now the designated chair of the New York State AIDS Advisory Council, the culmination of more than two decades of leadership experience.
From victories to losses, Dr. Hill's career has borne witness to the full landscape of HIV/AIDS and public health issues. Throughout it all, she's relied on the support she found as a student at Adelphi.
Dr. Hill studied under Gordon F. Derner, Ph.D., the founding dean of the Gordon F. Derner Institute of Advanced Psychological Studies. "My experience at Adelphi University was that differences were acknowledged and celebrated way before it was 'in,'" she remembered. "To a large measure, these were Dr. Derner's values and he hired and selected students who had those values. It was wonderful to be a person of color and a lesbian in such an environment. I had a perspective that was different and valued."
The Derner Institute's commitment to diversity and inclusion has spread all over the country, Dr. Hill noted, but there is still work to be done.
"There have been tremendous advances around people of color and we're light-years ahead in terms of LGBT rights and marriage equality," she said. "Yet within that backdrop there is still an unacceptable gap in earning ability, not based on talent, [but] in terms of women in the workforce. We still see bias in terms of hiring people of color and homophobia."
As the chief executive officer of the Joseph P. Addabbo Family Health Center, a Federally Qualified Health Center with several locations in Queens, Dr. Hill draws from her experiences at Adelphi and years of leadership to help people in underserved communities achieve a higher quality of life. In 2016, the center welcomed approximately 260,000 patient visits, while Dr. Hill continues to be the driving force behind a $16 million capital campaign to double the size of the agency's Far Rockaway headquarters.
"There is still a real need for social justice and advocacy," Dr. Hill maintained. If her proven commitment to public service and community empowerment is anything to go by, Dr. Hill will be fighting on the front lines for years to come.
---
For further information, please contact:
Todd Wilson
Strategic Communications Director 
p – 516.237.8634
e – twilson@adelphi.edu