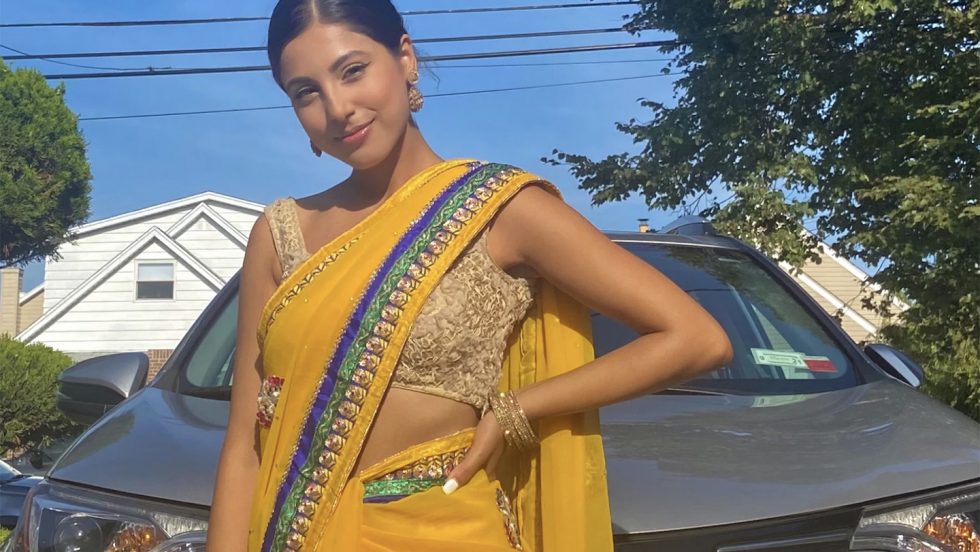 Few women in Nepal go into science and technology. Neha Adhikari is one of them, majoring in computer science at Adelphi on a #YouAreWelcomeHere scholarship for international students.
Neha Adhikari was considering more than a dozen colleges in the United States when she learned that Adelphi offers #YouAreWelcomeHere scholarships to international students.
Drawn by Adelphi's program offerings in technology and data sciences, she immediately applied, was accepted, earned the scholarship, and is now in her second year at Adelphi, majoring in computer science.
Adhikari, who is one of the few women from Nepal to go into science and technology, was featured in an article in the September 2020 International Educator magazine on the inaugural group of students to receive #YouAreWelcomeHere scholarships. The awards are given by only about 50 U.S. colleges and universities, and reflect a strong commitment to welcoming international students.
To find out more about Adhikari and her experience as a computer science student at Adelphi, read the article in International Educator.