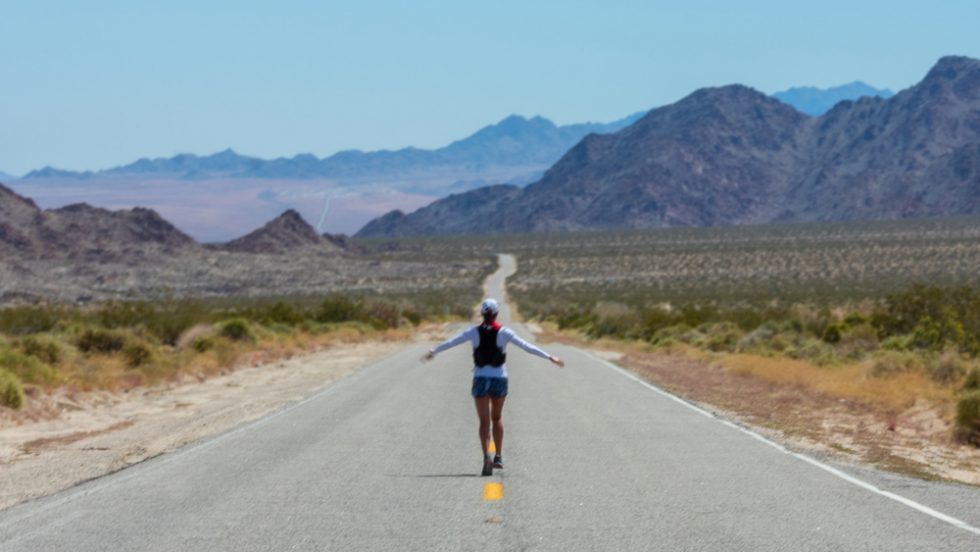 Molly Cuevas '16, MS '17, challenged herself to run across the United States to support the Challenged Athletes Foundation.
She had little problem covering the 300-yard distance across Motamed Field and back over four years, but in April 2019, field hockey alumna Molly Cuevas '16, MS '17, embarked on a different kind of journey: this one from coast to coast.
Cuevas, a native of San Jose, California, who earned both a bachelor's and a master's degree in sport management from Adelphi, began Miles by Molly, a run across the United States from Santa Monica, California, to Montauk, New York. That's 40 miles a day, across 13 states, over three months. Her goal was to raise funds and awareness for the Challenged Athletes Foundation (CAF), a nonprofit based in her home state that provides opportunities and support for athletes who face physical challenges.
Cuevas took leave from her job as marketing and communications coordinator for Rocktape. Along the way, she dodged rattlesnakes in the desert and thunderstorms in the Midwest. She met—and even ran with—athletes who have directly received support from CAF. In the home stretch on Long Island, Adelphi head field hockey coach Mary Moore and former teammates Rachel Colvin '17 and Tina Brindisi '17 joined her as running partners.
Over the course of her journey, Cuevas was also interviewed by local news crews reporting on her story. She also documented her progress on social media accounts using #MilesxMolly.
By the time she reached the Atlantic Ocean, Cuevas had raised more than $60,000 for CAF. "Even though I am not physically challenged, I still feel a connection with the foundation and wanted to use my given athletic ability to help others find theirs," Cuevas explained.
A three-time All-American for the Panthers, Cuevas sits at or near the top of almost every modern-era record for Adelphi field hockey since the program made its return to campus in 2008. She also excelled in the classroom: She's a three-time NE10 Academic All-Conference honoree and an Academic All-American.
Cuevas said being a student-athlete motivated her to succeed in her classes and gave her a sense of community and the opportunity to form lifelong friendships.
"Sports create a sense of confidence, community and empowerment," she said. "I want to help give others the opportunity to have those same feelings of motivation, community and inclusion. CAF gives everyone the chance to participate, and I think more people need to know about this amazing foundation."
---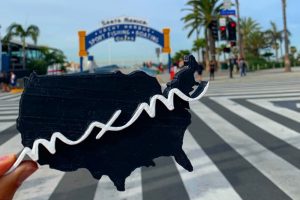 1. Day 1: Santa Monica, California: It's April 1 but this isn't an April Fools' Day prank. Cuevas is starting her cross-country run.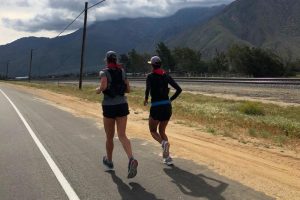 2. Day 4: Cabazon, California: Cuevas running with Bree Lambert-Sanders. They'd just escaped a rattlesnake attack.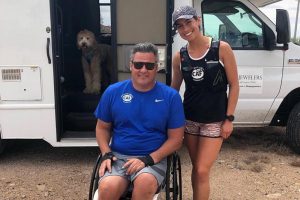 3. Day 16: Fountain Hills, Arizona: Joe McCarthy (@joemccarthyswim), a three-time paralympic swimmer, accompanies Cuevas for seven miles.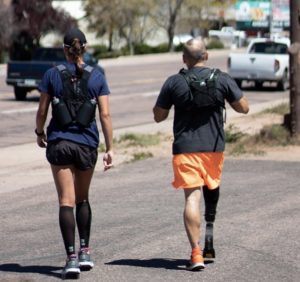 4. Day 18: Payson, Arizona: Molly is joined for the run by Johnny, who made the trek all the way from Phoenix. He's a paralympic hopeful.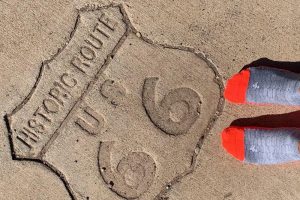 5. Day 31: U.S. Route 66 in New Mexico.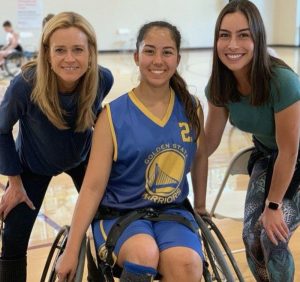 6. Day 51: Cuevas met 15-year-old Ella Rodriguez, a young challenged athlete.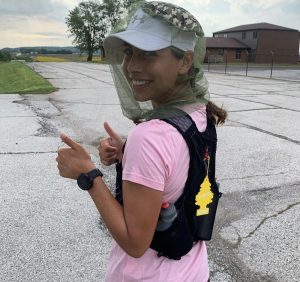 7. Day 57: Illinois: Fully prepared to fight off the bugs.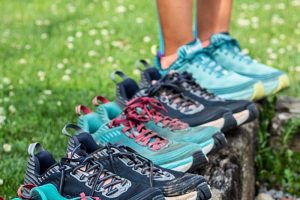 8. Day 80: It takes a village—of sneakers—to run cross-country.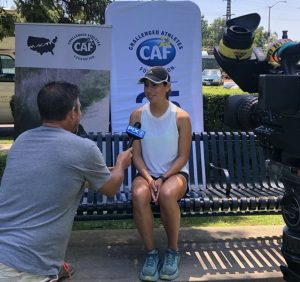 9. Day 87: Queens, New York: Cuevas is interviewed by PIX11 News.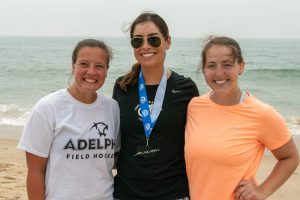 10. Day 90: Final destination: Montauk, New York.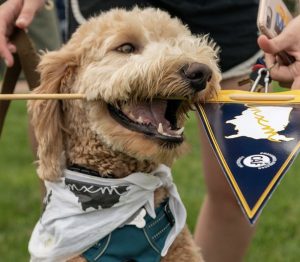 11. Day 90: Montauk, New York: Cuevas' dog Mayer—who rode across the country in the RV with Cuevas' mother—celebrates #MilesxMolly reaching the finish line.