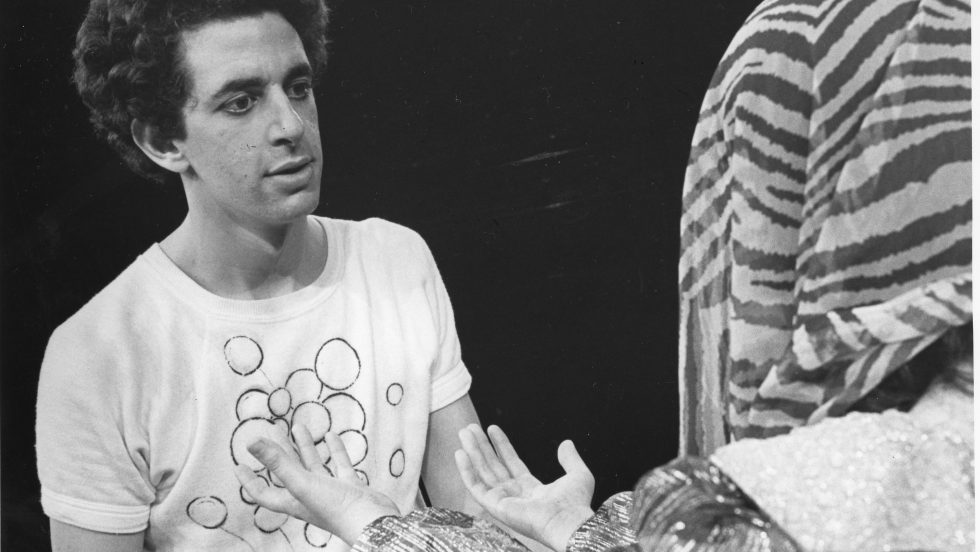 The works and life of composer/playwright Jonathan Larson '82 continue to influence and inspire other artists, even 22 years after his tragic passing in 1996.
The works and life of composer/playwright Jonathan Larson '82 continue to influence and inspire other artists, even 22 years after his tragic passing in 1996, the day before the premiere of his groundbreaking musical RENT. The musical won a Pulitzer Prize and four Tony Awards.
Larson's legacy continues with a new book about his life, the live television broadcast of RENT in 2019 and the announcement that another Larson work will be made into a film directed by none other than Lin-Manuel Miranda, composer, lyricist, playwright, actor and creator and star of the Broadway smash hit Hamilton.
In July 2018, Miranda announced he will make his directorial debut with an adaptation of Larson's first musical, Tick, Tick…Boom! The news was reported in The New York Times, among other publications. The film will be produced by Ron Howard.
Tick, Tick…Boom! is the story of Jon, a struggling composer living in New York. As he approaches his 30th birthday, he wonders if he made the right choice or should settle for a more conventional life and profession. Larson performed the show Off Broadway in 1990 as a monologue. An updated version ran in 2001 and was seen by Miranda, then a college student. He later performed the lead role in a 2014 production Off Broadway at New York City Center.
"Tick, Tick…Boom! first entered my life in college when I was lucky enough to snag a seat at the Jane Street Theatre in 2001," Miranda said. "Jonathan Larson's captivating storytelling in RENT first taught me that musicals could be contemporary, true to life and depict your own experiences. But it was Tick, Tick…Boom! that solidified that drive in me to hone my own voice as a playwright. On stage, playing the role of Jon in 2014 was one of my most honored achievements. To now have the opportunity to make my film directorial debut, in collaboration with the Larson family and this incredible creative team, and to adapt a work I love so deeply, is a humbling privilege. Together, we aim to honor Jonathan's legacy and continue to position his work to inspire the next generation of storytellers."
Larson studied with Nicholas Petron, M.A. '70, professor and chair of the Adelphi Department of Theatre. "Tick, Tick…Boom! was Jon's lament at 30-something of 'Am I ever going to make it or will all this explode and come to naught?'" Petron said. "It's a piece that speaks to everyone of a certain age asking, 'What am I doing and why am I here?'
"It's so good to hear Lin-Manuel is directing," he continued. "There are three touchstones of American musical theater in the last 50 years: Hair, RENT and Hamilton. All three inexorably altered the shape of musical theater. That RENT still resonates is not surprising to me, because the questions of inequality and racism haven't been answered. I'm proud that the guy who wrote it was my student."
The announcement of Miranda's new project comes on the heels of news of the upcoming publication of Boho Days: The Wider Works of Jonathan Larson. Written by J. Collis and authorized by the Larson estate, it examines Larson's complete creative output.
According to Broadway World, "Covering Larson's work from student cabarets at Adelphi University through RENT's creative process, Boho Days tells the story of a young composer on the edge of a rapidly changing New York theatre scene."
The book will be released on October 16, 2018.
In the meantime, you can watch videos of rehearsals and performances of the 2014 production of Tick, Tick…Boom! on YouTube.
---
For further information, please contact:
Todd Wilson
Strategic Communications Director 
p – 516.237.8634
e – twilson@adelphi.edu