I am a lifelong learner and mentor thanks to Adelphi's encouragement to continue my education and for giving me the opportunity to be who I am today.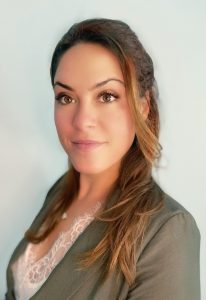 Member of Adelphi University's 10 Under 10
Nurse practitioner in private practice/Professor of nursing
Lila Shams '10, MS '14, is passionate about education and teaching others. She knows firsthand that knowledge is an essential tool that can transform personal struggle into a rewarding career serving the community.
Shams applied to Adelphi shortly after obtaining her associate's degree in nursing from Kingsborough Community College. She enrolled in the RN to BS program in nursing in 2008, balancing classes and full-time employment as an RN at NYU Brooklyn (formerly Lutheran Medical Center). Thanks to the inspirational guidance of Professor Silver, Shams graduated in 2010 and quickly enrolled in Adelphi's MS in nursing, adult nurse geriatric practitioner program.
In 2012, Hurricane Sandy upended her plans when the superstorm destroyed her home and her belongings, forcing Shams to temporarily withdraw from classes. With the assistance of Adelphi, she re-enrolled, graduating in 2015. Today, she works full time in private practice as a board certified nurse practitioner and an adjunct professor of nursing. She is currently finishing up her doctoral degree at Molloy College.
Early on at Adelphi, Shams' professors saw her professionalism and leadership qualities. Professor Marilyn Klainberg taught Shams about the importance of community health and introduced her to the Adelphi honor roll Sigma Theta Tau International Honor Society of Nursing. Shams later served as a board member of the Society and remains an active member. Professor K.C. Rondello exposed Shams to the topic of disaster preparedness, providing insight that Shams later expanded on for her doctoral degree focusing on disaster preparedness in the community. Shams is grateful for the education she received at Adelphi, where she arrived "eager to learn and grow. Adelphi molded me into a leader in nursing."
She has received well-deserved recognition as a leader in her field and her community, including the Community Preparedness Certification from the Federal Emergency Management Agency (FEMA), the Citizen Preparedness and the Mental Health First Aid Certificate from New York State and the 2015 Trailblazer Award. She is a frequent volunteer in various charity events, an active volunteer with the Medical Reserve Corps and a mentor to Adelphi nurse practitioner students.
Through her personal experiences and her educational journey, Shams believes in making the best out of every situation and being the change you want to see in the world. Inspired by her elderly parents and Hurricane Sandy, She has found her calling in the nursing field and is passionate about empowering older adults about their health and preparing for emergencies and disasters.
When things get hard just believe in yourself … There may be struggles and storms but remember the journey is worth it. The struggles will mold you into who you are through growth and perseverance. The journey is a part of everlasting growth. You not just survive–you will thrive.