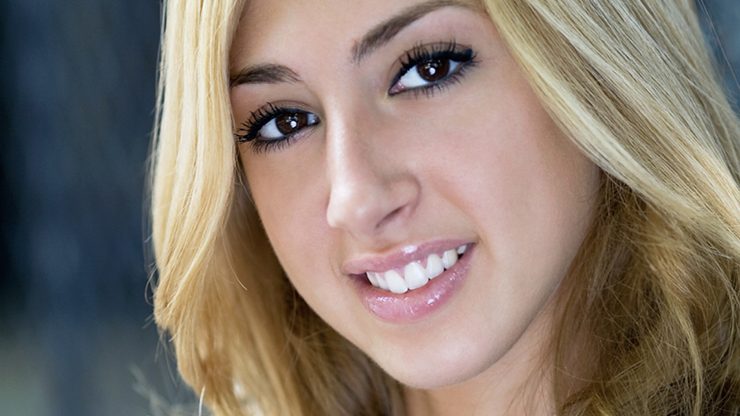 Adelphi was a great stepping stone to the successful career I have today.
Member of Adelphi University's 10 Under 10
Dance, College of Arts and Sciences
Owner, Laura's Dance & Fitness Studio
Laura Marciano pursued her education at Adelphi because she had a very clear plan for her future—one that with talent, hard work and the training she received at the University became a reality. 
Marciano always wanted to own a dance studio, sharing her passion for dance with future generations. At Adelphi, she majored in dance and minored in business, an ideal mix to prepare her to achieve her goals. Her favorite business course—Introduction to Business—helped Marciano lay the groundwork for her own future business. In this class, she created the actual business plan she used for the studio she owns today, which she opened at the age of 23, shortly after graduating from Adelphi. Marciano recalls being mentored through the process with great care and is grateful for being given the tools to pursue her dreams. 
"I'll never forget what my professor wrote on the draft of my business plan: 'Based on your résumé you are going to be a success or make yourself a success,'" Marciano says.
While studying at Adelphi, Marciano taught dance and fitness at various studios, gyms and schools. She graduated magna cum laude with a BFA in Dance and a minor in business in 2012, receiving the Ruth St. Denis Prize for the Best Work in Fine or Performing Arts, named for the internationally renowned dancer who founded the Department of Dance at Adelphi in 1938. 
The day after her graduation from Adelphi, Marciano auditioned for Dance Visions NY, a celebrated Long Island dance company that presents the authentic Isadora Duncan repertory as well as contemporary works and accepted a position as a dancer with the company. She is an Isadora Duncan International Symposium archivist, listed among dancers who have trained extensively in the Duncan technique. Marciano has guest danced with several companies and was a member of the Brooklyn Royals Dance Team, while also teaching all levels of dance and directing the dance program at Our Lady of Mercy Academy. 
Over the years, Marciano has received many prestigious awards for her dancing and choreography, including the New York State Theatre Education Association Award of Excellence in Choreography in Musical Theater, the Elsie M. Warren Excellence in Choreography Award and the Mercy Dance Co. Excellence in Performance Award.  
Marciano established Laura's Dance & Fitness Studio in Huntington, New York, in 2013, where she and her team teach dance and fitness classes to students from age one through adult. She is also a personal trainer with many fitness certifications and was recently named one of Long Island's Top 30 Young Professionals Under 30 by the Huntington Township Chamber of Commerce. The studio has been recognized with several titles in the Best of Long Island competition, including Best Zumba Studio 2016–2022, Best Children's Party Place 2017–2022 and Best Children's Dance School 2021–2022.
Marciano has incorporated giving back into her business model. Throughout the years, her studio has hosted events and raised funds for the Make-A-Wish Foundation, Pink Aid, Glen Cove After 3 Bureau, Island Harvest, American Cancer Society, Leukemia & Lymphoma Society, Kenya Education Fund, American Heart Association, Look Good Feel Better, Long Island Cares and Disaster Relief for Puerto Rico.
"Adelphi was a great steppingstone to the successful career I have today," says Marciano. "My best advice to current students is to always follow your dreams, because success is within each of us."