Take a look into Adelphi's past with photos from the four language clubs on campus from 1952.
Last year, we featured several photographs from our archives of the activities of Adelphi's French Club, Le Cercle Français, from the 1940s. This year, we would like to share photographs of the four language clubs on campus from 1952. See yourself in a photo? Reach out to us!
---
Sigma Delta Pi, 96 Years Old and Counting!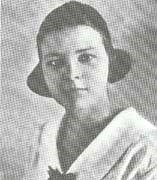 Sigma Delta Pi, the Spanish Honor Society to which we induct our students every year recently celebrated its 96th year of existence. Founded on the campus of UC Berkeley, the organization has promoted Spanish-language culture for generations. Its motto, "Spanías Didagéi Proágomen" meaning "Let's go forth under the teaching of the Spanish language" has a clear resonance for all the inductees past and present in our department. For a fascinating glimpse into the organization's early history, please follow the link below.
http://www.sigmadeltapi.org/Pubs/SigmaDeltaPiHistory.pdf