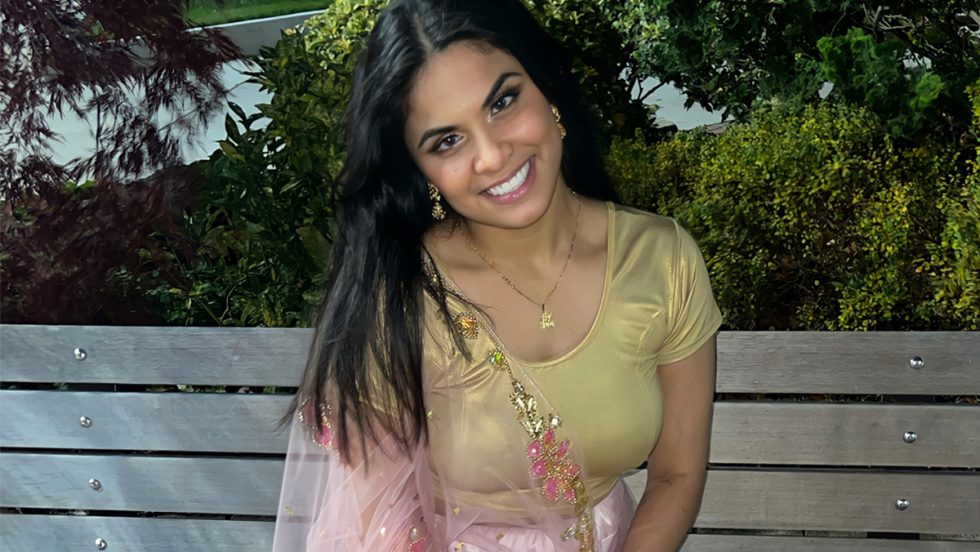 When Kurana Doobay started at Adelphi two years ago, she looked for a community to share her Hindu faith with.
Since Adelphi did not have an organization devoted specifically to Hinduism, she joined the South Asian Student Association, an organization that celebrates different South Asian cultures as one, single community. The group hosts events, festivals, galas and holiday celebrations where people can come together to experience different South Asian foods and traditions.
However, as Doobay, now a junior majoring in communications with a concentration in public relations and journalism, said, "I'm so proud of my religion, and it was important to me that the Hindu faith was recognized. [As] Adelphi has quite a lot of Hindu students across campus, I wanted them to have a community and a place to share their voices."
Last year she decided to create a new student organization: the Hindu Student Association (HSA).
Doobay met with Michael Hoffner, coordinator of the Interfaith Center and Panther Pantry, who works with a number of faith-based student associations at Adelphi. Hoffner loved the idea of adding a Hindu group to the Interfaith Center and linked Doobay to the Center for Student and Community Engagement. Staff members informed her of the process for starting a new student organization. Doobay wrote a constitution for the HSA, found 10 potential members to sign a petition, and assigned executive roles. She, of course, became the HSA's president. She also created an Instagram page for the group and recruited 25 potential members through word of mouth. HSA officially became active in September 2022.
Doobay has a lot of ideas for the Hindu Student Association. The group will meet once a week to discuss different topics, such as the religion's history, the challenges of growing up Hindu in America and faith journeys. Doobay plans to reach out to Hindu faith leaders in neighboring communities to assist with religious ceremonies.
On Thursday, October 27, the HSA, South Asian Student Association and Sikhs United are holding Diwali and Bandi Chhor Divas. "Diwali, known as the festival of lights, is the Hindu New Year, and marks the victory of light over darkness, the triumph of good over evil and knowledge over ignorance," she explained. "On the night of Diwali, several oil lamps are lit and placed all around the home. The same day is the Sikh holiday of Bandi Chhor Divas. Known as the day of liberation, it commemorates the day the sixth guru of the Sikhs, Guru Hargobind Ji, released 52 kings who had been imprisoned in the Gwalior Fort." At the HSA event, guests can choose from activities such as lighting diyas (candles), making rangoli and henna and feasting on cultural dishes as well as samosas, fruit and tea.
"I am proud of the fact that I spearheaded the formation of this organization," said Doobay. "And I am even more proud of the fact that it will be continued and remembered even when I graduate from Adelphi."