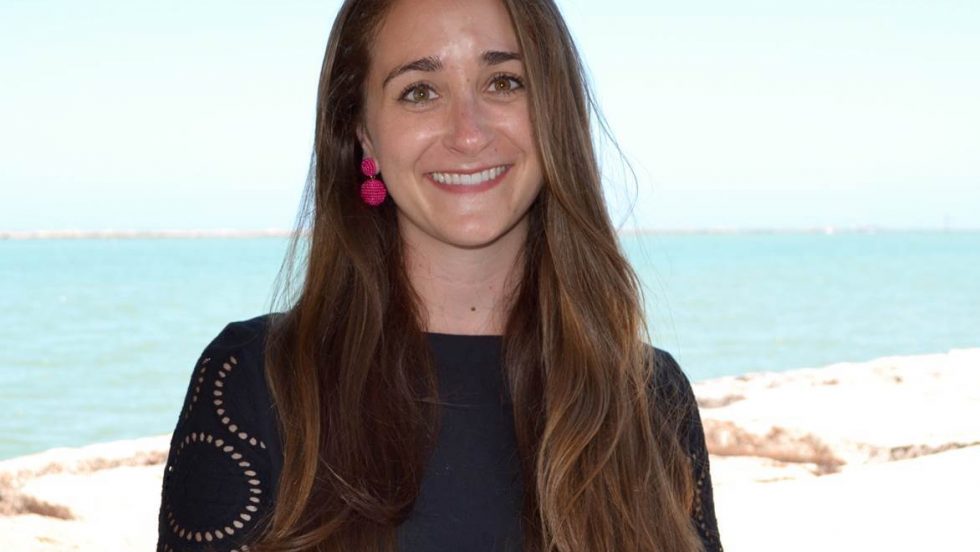 Adelphi is the reason I am where I am today.
Member of Adelphi University's 10 Under 10
Postdoctoral Fellow, University of Texas Austin Marine Science Institute
Kerri Lynn Ackerly, PhD, holds great enthusiasm for the sciences and seizes any opportunity to  help develop this interest in her students.
Despite an initial hesitancy towards pursuing a college degree, Ackerly's mind changed when she interviewed for Adelphi's Honors College. She quickly fell in love with the campus and the community, which was only a short distance away from her family on Long Island. 
Ackerly traces her calling to be an educator to her experience in Dr. Andie Ward's classroom sophomore year. As a student in Introductory Biology class and as a member of Dr. Ward's lab, she came to learn firsthand how a career in research science could be an attainable goal. 
After receiving her BS in biology in 2011 and her MS in biology in 2013, Ackerly attended McGill University in Montreal, Canada, to pursue her PhD. Shortly after, she accepted a teaching position at Hofstra University, while also teaching a graduate level course at Adelphi. 
Ackerly enjoys being on the other side of the classroom, where she can help her own students understand how science impacts everyday lives and have fun while learning. Inspired by her experience with Dr. Ward, Kerri also mentors a number of her own students, both undergraduate and graduate, an act which she considers to be her greatest accomplishment to this day. She finds joy in supporting her students, encouraging them to seize any opportunity to "learn, grow, and flourish."
Her desire to make science accessible, especially to children and the non-scientific public, was the motivation to volunteer at "Skype a Scientist." Through this program, she explains her own work as a scientist to curious students by skyping into classrooms across the US and Canada. 
Since 2018, Ackerly has been a postdoctoral fellow at the University of Texas Austin Marine Science Institute (UT MSI) in Port Aransas. In this role, she studies the impacts of environmental factors and toxicants on fish metabolism, mitochondria, swimming performance, and development.
Ackerly holds a fond appreciation for Adelphi's support of her career as a scientist and as an educator, to which she attributes her excitement towards giving back to her community. Reflecting on her experiences throughout her own academic and professional journey, Ackerly calls on current Adelphi students and new graduates to seize the moment: "Let yourself pursue any and every opportunity that comes your way – especially if it scares you!"