My technique is what I believe to be one of my strongest assets in this business and I am grateful to Adelphi for helping me work on my craft during my four years.
Member of Adelphi University's 10 Under 10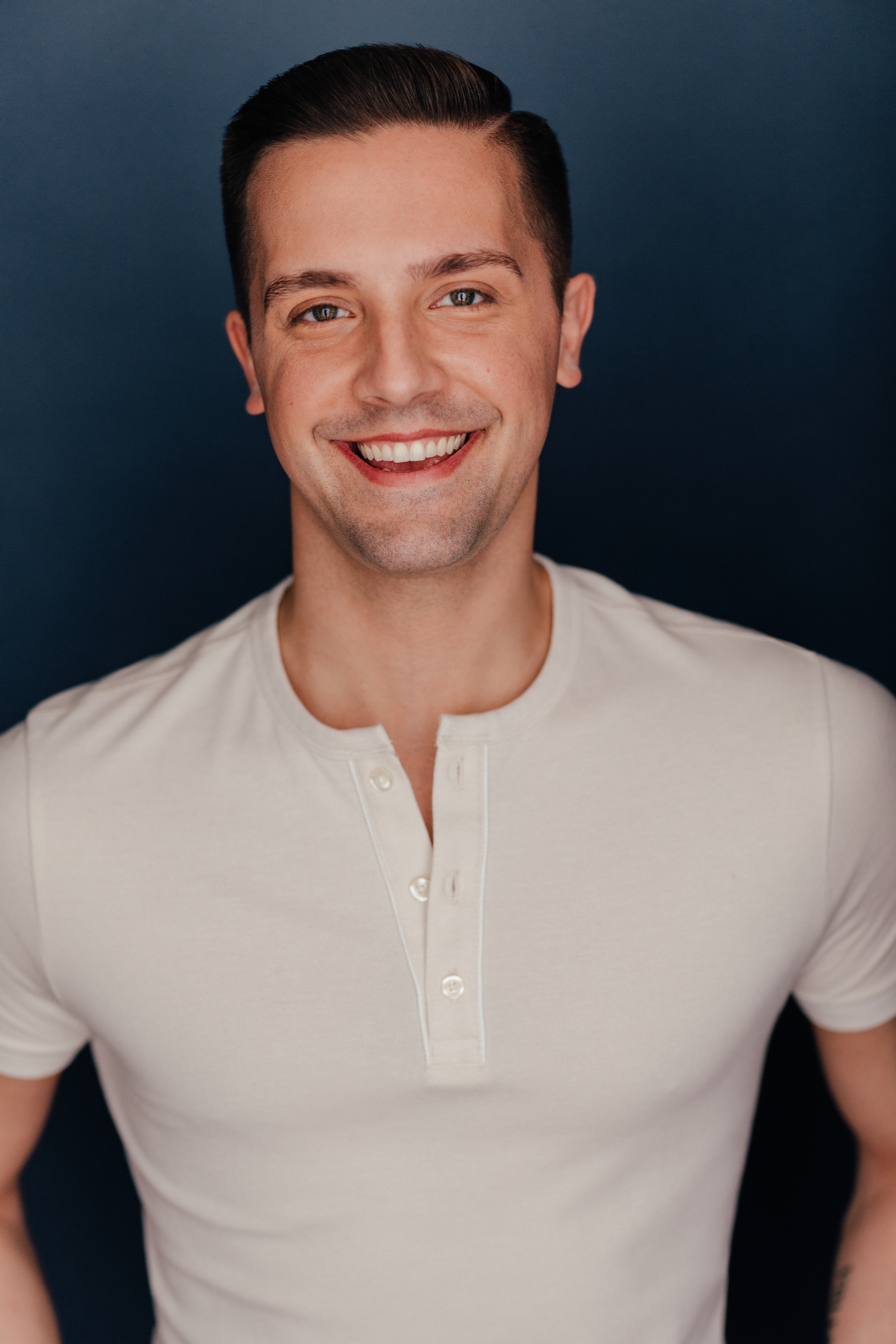 Broadway Performer
For Kenneth Michael Murray, performing in a Broadway show and living in New York City had always been his dream. With hard work and perseverance, he was able to make his wish a reality shortly after receiving his Adelphi diploma. 
Coming to campus, Murray hoped Adelphi would offer a one-of-a-kind college experience that would lead to NYC to pursue his dream of performing. The facilities, especially the gorgeous performing arts center, and supportive faculty confirmed that Adelphi was where he was meant to be. Professor Jennifer Kreichman proved to be a wonderful mentor and cheerleader for Murray; her support and encouragement has remained constant from his first day at AUPAC to his professional career. She still makes sure to catch his shows whenever she can.
While a student at Adelphi, Murray was hired by the Amy Marshall Dance Company, where he spent his junior and senior years dancing with them. Shortly after graduation, he made his Broadway debut in Cirque de Soleil's PARAMOUR. While with PARAMOUR, Murray performed in the Macy's Thanksgiving Day Parade, now a participant in one of the shows he used to watch every Thanksgiving as a kid.
A year later, Murray joined the First National Tour of An American in Paris. The tour gave him the chance to travel throughout the country and perform on some incredible stages, including The Kennedy Center. Once back in New York, he returned to Broadway to be a part of the show Anastasia. He was selected as dance captain for the First National Tour of the show, requiring him to teach choreography to new dancers. Together with the members of the Anastasia company, Murray also helped raise over $100,000 for Broadway Cares/Equity Fights AIDS.
Although the pandemic took a toll on Murray's industry, he was able to get work dancing with the Verdon Fosse Legacy in Liza Minelli's 75th Birthday Celebration and performing on The Late Night Show with Stephen Colbert. As performances resume, Murray will return to the Manhattan stage this winter in the Radio City Christmas Spectacular at Radio City Music Hall. Growing up on Long Island, he would always go into the city to see the show, and he is ecstatic to now have a role in helping spread the holiday joy this season.
With the excitement of his upcoming show in mind, he cannot help but remind himself of the place that made him the dancer he is today. He is thankful to the Adelphi dance program for giving him the knowledge and technique that has made him find success in his career. More than that, his time at Adelphi gave him the friends, experience and guidance that made him grow as a human. As a result, he urges students to "take advantage of all that this school has to offer before entering the real world."