Dear Adelphi Community,
We look forward to continuing our shared conversations about the role of diversity, equity and inclusion at Adelphi. We invite you to join our next virtual discussion, "The Work of the Academic Diversity Implementation Team," being held on July 15, 2020, at 12:00 noon, via Zoom. These forums are open to all members of the Adelphi community. Please register to receive a Zoom link and Calendar invite.
Thank you to all who joined us for our July 1, 2020, discussion, "The Role of Public Safety From a 2020 Lens." Please feel free to share your feedback and experience with us in this post-event evaluation. We value your perspective and hope you can share it with us by Friday, July 10, 2020.
As a reminder, we continue to welcome new resources from all our community members as we work to grow a permanent collection of Diversity, Equity and Inclusion resources resources and materials contributed by our esteemed community. This site will evolve as we receive new references and materials. Please be sure to visit this list regularly and share with those whom you feel would most benefit.
We are inspired and motivated by the passion of our community and look forward to our continued collaboration and conversations. Please do not hesitate to reach out to audiversity@adelphi.edu with any questions.
In solidarity,

Jacqueline Jones LaMon, JD
Vice President of Diversity, Equity and Inclusion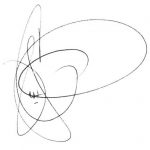 Chotsani Williams West, MA '07
Executive Director of Diversity, Equity and Inclusion