At Adelphi, Jack Dowd '60 found the perfect place to grow his myriad interests. With the help of basketball Jack Dowd and track scholarships, he came to campus ready to pursue his interest in art.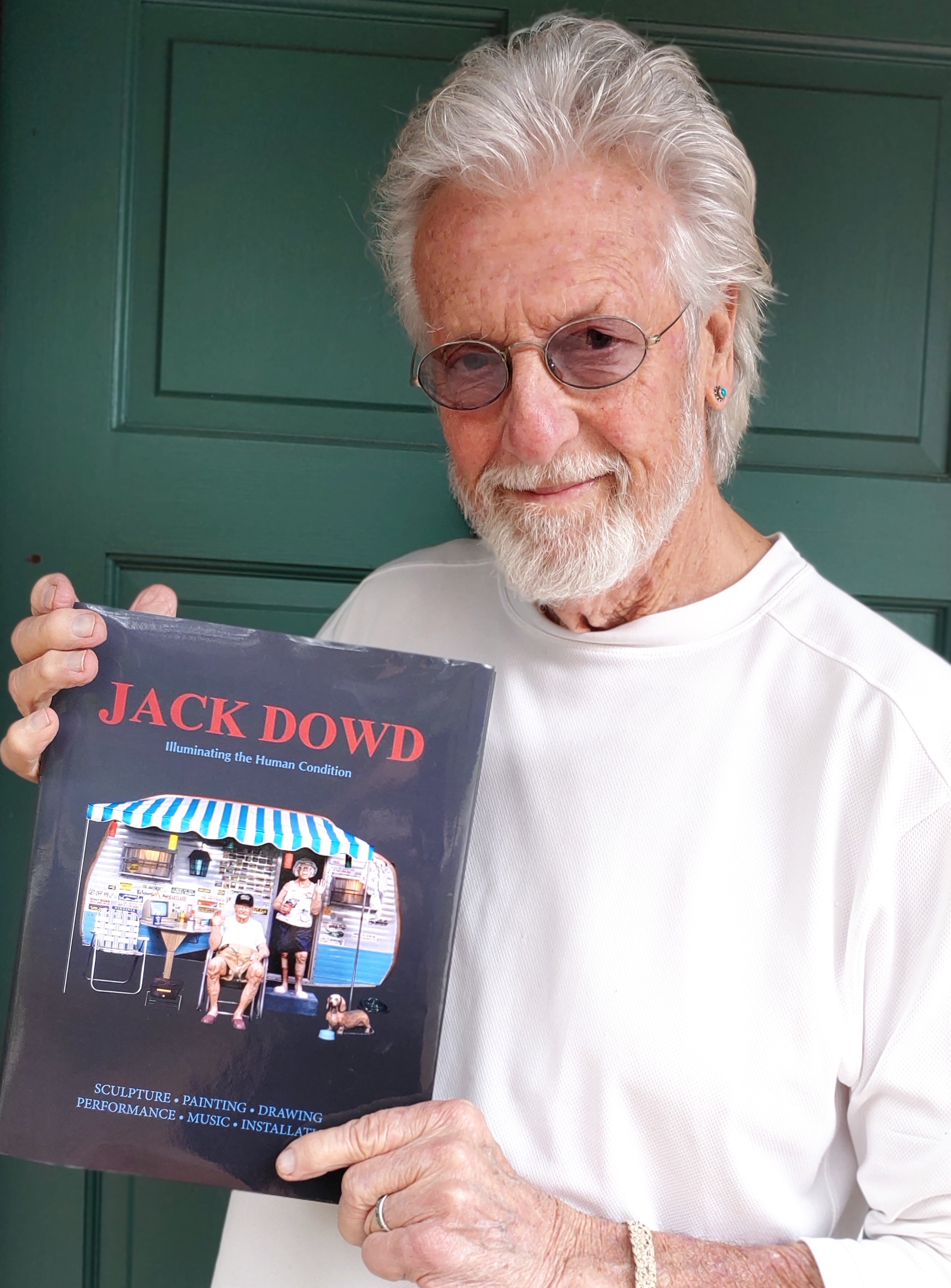 As a commuter student, Jack was particularly active in campus life, spending countless moments at the gym or the snack bar, going to the theatre and working as a campus cop. He made close friends at Chi Sigma fraternity, with whom he still keeps in touch.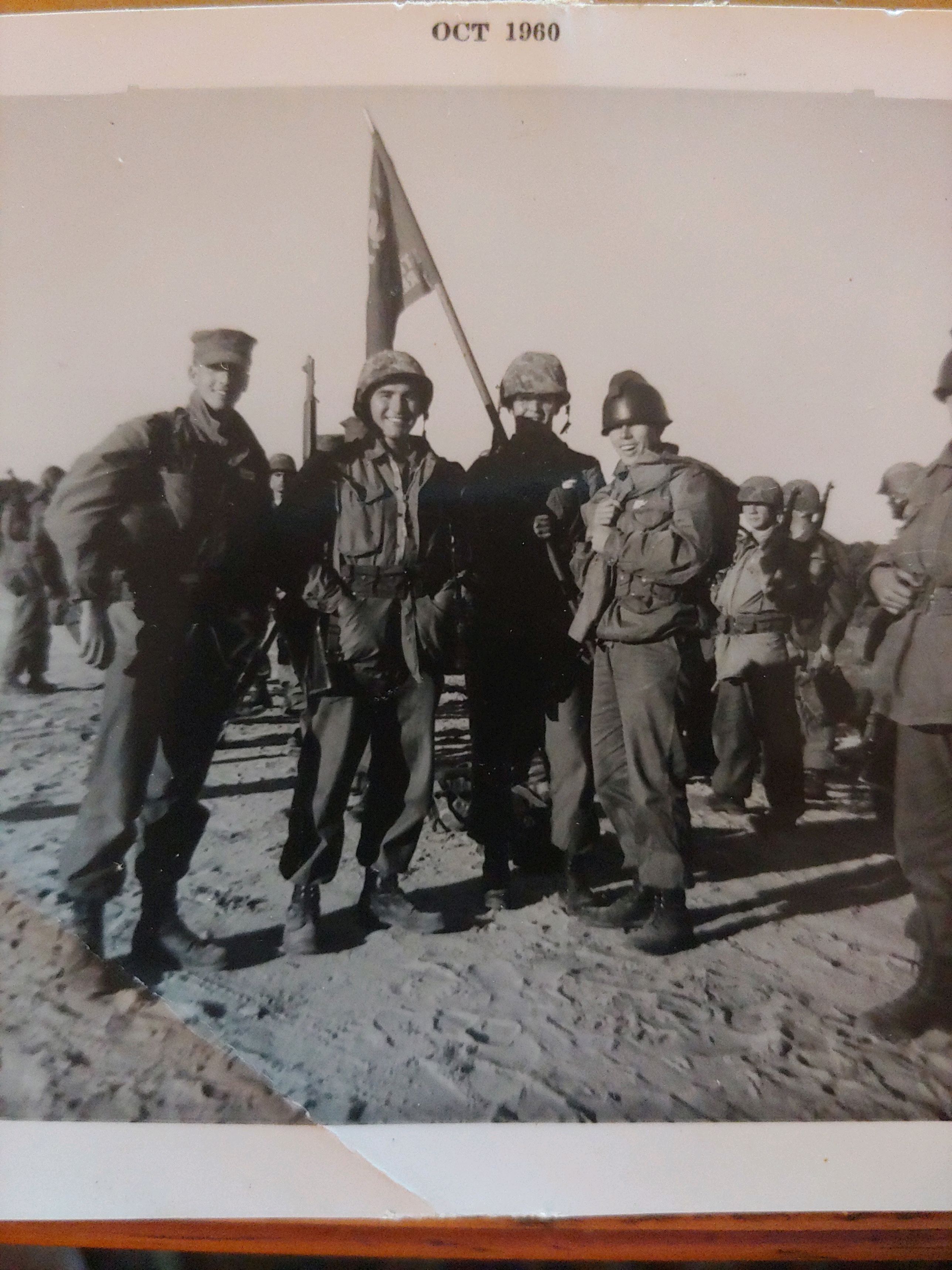 After completing four years of college but before graduation, Jack went into the Marines. With six months of active duty on Parris Island under his belt, he returned to Adelphi for his diploma…and met Jill. Jill was at the time a first-year nursing student, and she is now his wife of sixty years. Together, as Jack and Jill, they have four children and seven grandchildren. After meeting Jill, Jack spent another five and a half years in reserves before being honorably discharged, during which he developed a great love for his country and learned much about himself.
After the conclusion of his military career, Jack became an art teacher at Deer Park Middle School and High School. After many years, he took a big leap and became an entrepreneur, designing and owning several bars in Long Island and Vermont. In 1984, Jack and Jill relocated to Florida, where his artistic career as a sculptor, painter, musician, and actor flourished. Today, at the age of 83, he spends his time playing in a band, painting, making sculptures (such as his favorite project "Last Call," which can be viewed alongside others here), and competing in senior track and field games. Over the past two years, Jack also wrote and published a book titled Illuminating the Human Condition.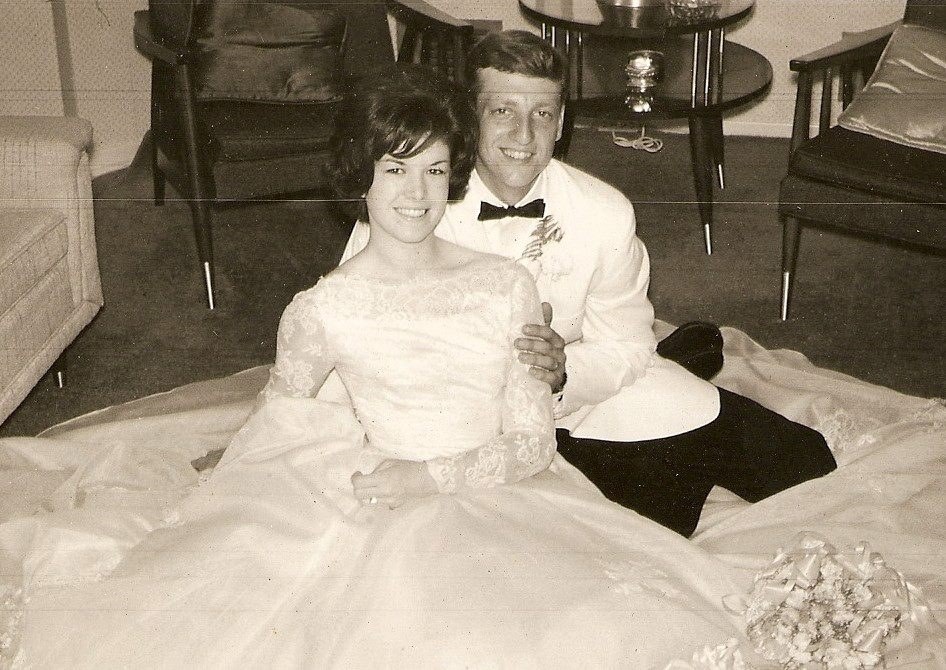 Jack supports Adelphi through the Chi Sigma Endowed Scholarship, which was established by his fellow fraternity brothers to help those with financial need and to foster a diverse campus. He hopes his gift will allow students in need not only to achieve success in their education, but also to create their own great memories on campus, as he did. "My memories were great memories. Just being on the track all afternoon in the nice, warm sun. Sometimes I just laid down on the track field's soft grass and looked up and thanked God that I was where I was."