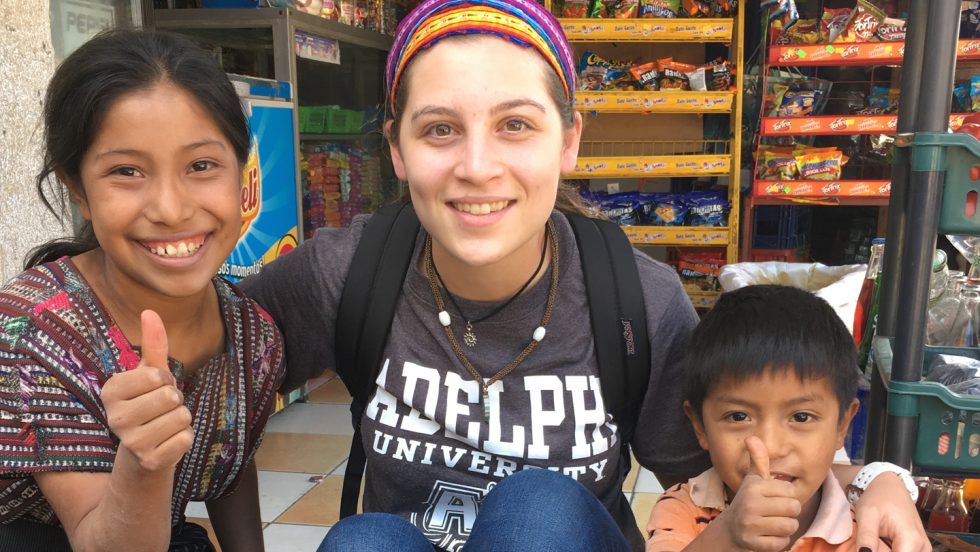 Adelphi University has introduced a Bachelor of Arts program designed to give students the foreign language and intercultural skills necessary to thrive in today's global economy. The new BA in Languages and Cultures is a versatile degree that empowers students to become global citizens.
Students who pursue a BA in Languages and Cultures will boost their marketability by learning two foreign languages under the tutelage of world-renowned faculty, become informed citizens with sensitivity to the wants and needs of multicultural populations, and take advantage of exciting experiential learning opportunities—like Adelphi's capstone internship program—that enhance a student's résumé and provide valuable hands-on experience.
"Adelphi helps America's future leaders become academically and globally informed about the needs of our multicultural and diverse population," said Raysa Amador, PhD, professor and chair of Adelphi's Department of Languages, Literatures and Cultures.
For this new degree, language study will be combined with a seminar in intercultural communication and a capstone internship course. These opportunities allow students not only to apply what they've learned in the classroom to real-world settings, but also to connect with communities and employers off-campus.
Students will build strong intercultural competencies and become proficient in other languages, preparing them to succeed in any professional field—from business to diplomacy, healthcare, hospitality, international affairs, journalism, law or the nonprofit world.
"We prepare our students to meet the complex challenges of today as well as those that lie ahead," said Dr. Amador.
Learn more about the BA in Languages and Cultures program.