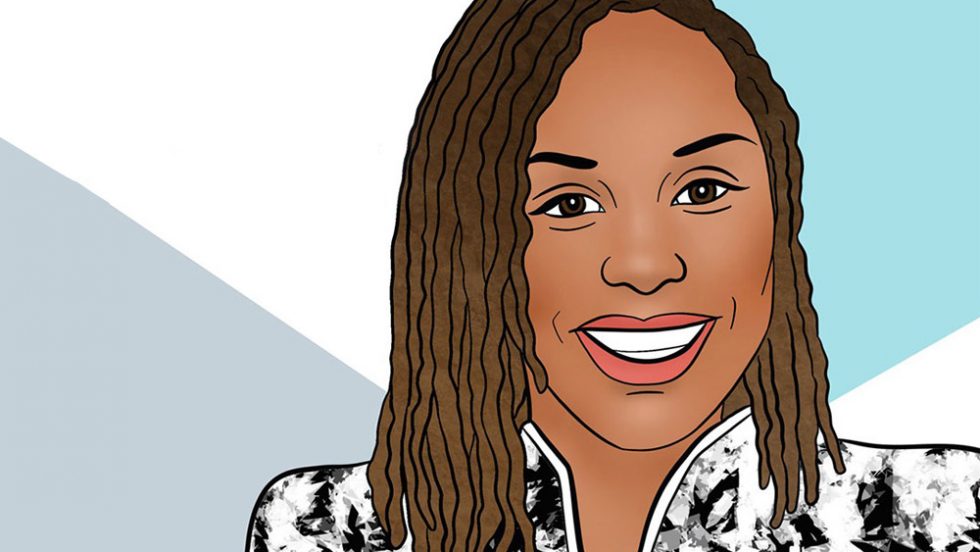 Malika Grayson '11, PhD, is an application portfolio manager at Northrop Grumman, a member of the 2018 10 Under 10 and the second Black woman to obtain a PhD in mechanical engineering from Cornell University. She's also a speaker, educator and an advocate for women of color in the STEM fields. Now she's featured in Wall of Wonder: Cornell Women Leading the Way in Science, Technology, and Engineering, a book spotlighting 27 alumnae that seeks to inspire young girls with stories of role models in the STEM (science, technology, engineering and mathematics) fields.
Dr. Grayson maintains her own website, which includes the "Black Girls' Guide to Grad School," and she is active on social media. In a post on Instagram, she wrote about how she was honored to be featured in the book: "My goals have always been to use my story to inspire! Not so long ago, I was the only woman in a room and most times, I am the only black woman in a room. This is an amazing project from students who wanted to show that women are leaders!" And on Facebook she wrote, "Seeing myself, a Black woman with #locs represented in this book is so emotional for me!"
Dr. Grayson's participation in the book was featured in the Cornell Chronicle and STEM Caribbean.
Learn more about Wall of Wonder on the book's website, which also features online activities for young readers.
Proceeds from the book will go to K-12 outreach programs organized by the Cornell Society of Women Engineers chapter.