The President's Leadership Fellows Program provides Adelphi faculty members interested in pursuing a career in academic leadership with unique and valuable hands-on experiences.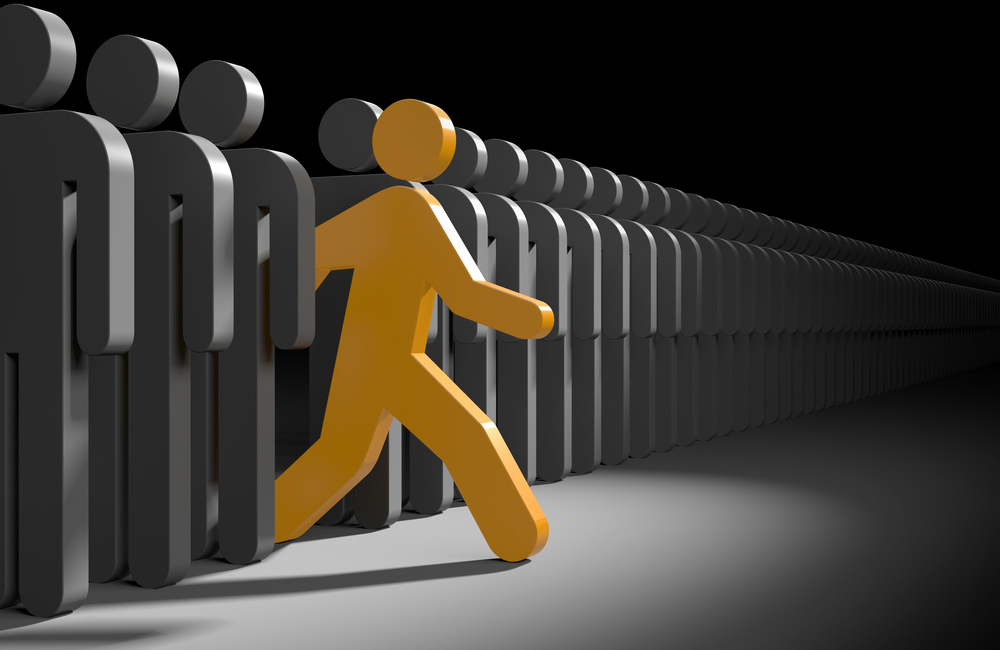 Mentorship programs are a big part of the educational experience. They promote career development skills that result in innumerable advantages for both the participant and the organization. At Adelphi University, mentoring programs are no longer reserved just for students. The President's Leadership Fellows Program is designed to teach faculty members interested in pursuing careers in academic governance.
"This is an intentional effort to develop and support our people," says Chris Storm, Ph.D., associate provost for faculty advancement and research. "President Riordan puts a very strong focus on people development, and particularly leadership development. In higher education, that's often not done as deliberately as one might like."
The goal is to provide faculty members interested in pursing a career in academic leadership with a host of development opportunities they might not normally have access to outside the traditional nine-to-five.
"Participants gain a better sense of the roles of different individuals on campus and see how they work to support students in different ways," says Dr. Storm. "They also serve as standard-bearers and help to share with nonacademic units their perspectives on teaching and student success at the University. They see how we all work toward fulfilling the University's mission, which will make them better advocates for their programs and students."
2017 Leadership Fellow Dr. Andrea Ward in the Fish Room at Adelphi's Animal Facility with a basin full of Needle Nose Gar and Zebra Fish. Professor Ward's paper, already published, studied how predator/prey relationships are affected by climate change.
Inside the Program
An intensive, semester-long experience, the program is designed to support faculty members and is open to anyone with a full-time faculty appointment who may want to become a dean or provost or take on another university-based administrative role.
After submitting an application, which includes responses to four essay questions and submission of two letters of recommendation, prospective fellows meet with Dr. Storm and the University's deputy provost and vice president for diversity and inclusion.
"We talk to them about their interest, what are they hoping to get out of program, what are their prior experiences in leadership roles at the University," says Dr. Storm. "We have a nice conversation and then we look for people who are a good fit."
Once chosen, the fellows participate in numerous meetings and one-on-one discussions with a leadership mentor. The typical fellow sits in on two high-level meetings a week; individual meetings with members of executive leadership also occur weekly, while mentor-mentee meetings take place at least every other week, says Dr. Storm.
"The provost office is their home base," says Dr. Storm. "They are working with us on a daily basis. They are invited to have access to and participate in high-level administrative meetings that they normally wouldn't be at, including provost staff meetings, our Deans Council, the president's executive leadership meeting or cabinet meeting. Across the board, they have access and they are in the room."
They also have access to professional development seminars and workshops and support to attend national conferences in their areas of interest.
Adding a Unique Perspective
Fellows spend a lot of their time on a semester-long project in which they tackle an initiative of importance to the University.
One of these that Dr. Storm remembers vividly involved the examination of a health sciences bachelor's degree—a curriculum the University doesn't offer—and which touches a number of departments and faculties.
"One of our fellows really fleshed this out," he says. "She looked at top institutions with these degrees and asked herself how they were structured, where did they live at those universities, where did those degrees lead to? And then, the most important thing is that she sat with pretty much all of the different stakeholders and department chairs, and she talked to them about their concerns. Then she synthesized all that and brought it from an idea to a framework for doing it. So now we have an explicit road map for how we might develop it."
While there isn't an expected outcome for each of the two or three fellows enrolled in the program each semester, Dr. Storm says their career trajectories will no doubt benefit from their work in the program. He says that because of the relationships developed during their time as fellows, they will jump through learning curves faster and be more effective in getting things done, he says. "They participate in leadership conferences, both learning and advancing Adelphi's name nationally. They also bring a voice directly connected to the classroom and students into higher-level administrative meetings, which makes policy and vision discussions much more concrete and meaningful.
"It's a longer time horizon [in which] we will see a significant portion taking on real leadership roles," he says. "Of the three fellows in the spring, two of them will be department chairs in the fall. They were making that transition and they now have a much broader perspective on the University. Over time I won't be surprised if some take dean positions at other institutions. I think there will be good things as a result of the program."
---
For further information, please contact:
Todd Wilson
Strategic Communications Director 
p – 516.237.8634
e – twilson@adelphi.edu