Dear Adelphi Community,
On December 27, 2020, the Coronavirus Response and Relief Supplemental Appropriations (CRRSA) Act was signed into law. This new legislation is a welcome extension of last March's bill, the Coronavirus Aid, Relief, and Economic Security (CARES) Act.
The new CRRSA Act allocated $22.7 billion to higher education. It provides necessary financial support to institutions navigating the impacts of the global health pandemic.
Under this legislation, Adelphi University has been awarded $8,279,486.
$2,623,483 is designated as emergency financial assistance for eligible students. These funds may cover any component of a student's cost of attendance or emergency costs related to COVID-19.
$5,656,003 is designated to assist with institutional operating losses resulting from impacts of the virus. They include, but are not limited to, tuition and housing revenue loss and technology costs associated with the transition to distance learning.
A team of internal personnel and external counsel has been assembled to interpret federal guidance to maximize the effect of these funds for the Adelphi community. Our goal is to distribute the funds as quickly and efficiently as possible.
We expect to share an application for emergency funding with our students within the next two weeks. Additionally, Adelphi students who are most in need (including Pell-eligible undergraduates and graduate students showing the highest level of financial need on the FAFSA) will receive a one-time standard assistance grant through this funding.
We are thankful for this additional federal funding during the pandemic. It helps ensure the continuity of Adelphi's mission during a financially stressful crisis so we can continue to uphold our commitment to student success.
If you have questions about the CRRSA Act or the funding Adelphi has received, please email executiveleadership@adelphi.edu.
Best,

Kristen Capezza, MBA '12
Vice President
Enrollment Management and University Communications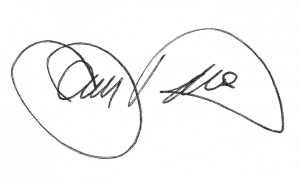 James Perrino
Executive Vice President of Finance and Administration