Adelphi associate professor Christopher Saucedo's compelling artwork is exhibited in the National September 11 Memorial & Museum.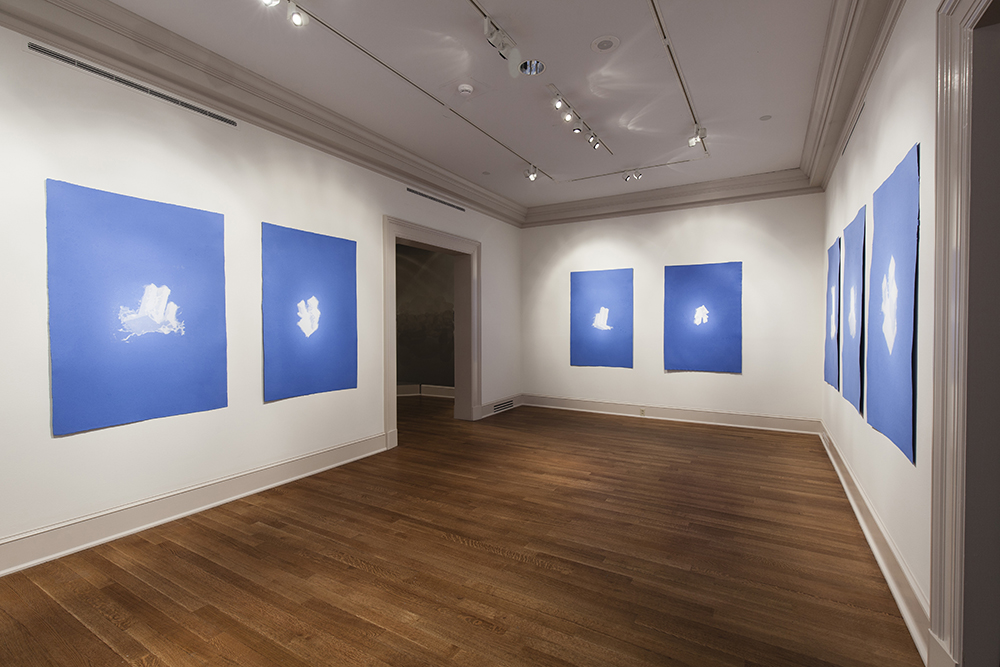 The artwork of Christopher Saucedo, associate professor in the Adelphi University Department of Art and Art History, is currently featured at the National September 11 Memorial & Museum in its first major special exhibition, titled Rendering the Unthinkable: Artists Respond to 9/11. His enormous World Trade Center as a Cloud artworks gently present ethereal and intangible images of the former 16-acre World Trade Center complex floating in a vivid blue sky. Although primarily a sculptor, Saucedo felt the subject for this exhibition rendered his usual mediums of steel, stone and glass inappropriate and he began these works made of paper. The earnestness of these works of art is deepened by the knowledge that Saucedo's brother Gregory, a New York City firefighter, was lost in the World Trade Center attacks.
As is the case with much of Saucedo's artworks, these pieces have been exhibited extensively throughout the United States. Works in this series are in the permanent collections of the New Orleans Museum of Art; the Abroms-Engel Institute for the Visual Arts in Birmingham, Alabama; the Weatherspoon Art Museum in Greensboro, North Carolina; and the National September 11 Memorial & Museum, where the exhibition opens to the public on September 12, 2016, and will remain on view for more than a year.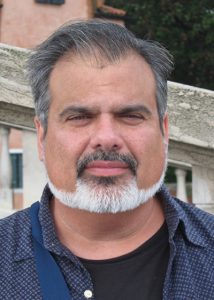 Artist's Statement:
"I needed to make an artwork of the World Trade Center but knew it couldn't be physical; too much steel and concrete had already been negotiated. I wanted the work to exist outside of time; it had to be both before and after September 11. I wanted the image to look like it happened all at once—like it just spilled out of a bucket. I wanted it to remind me of the event that changed everything and still not make me sad. Mostly, I wanted to see that blue, blue sky and to hear, if only in a whisper, the voice of a cherished friend."
---
For further information, please contact:
Todd Wilson
Strategic Communications Director 
p – 516.237.8634
e – twilson@adelphi.edu