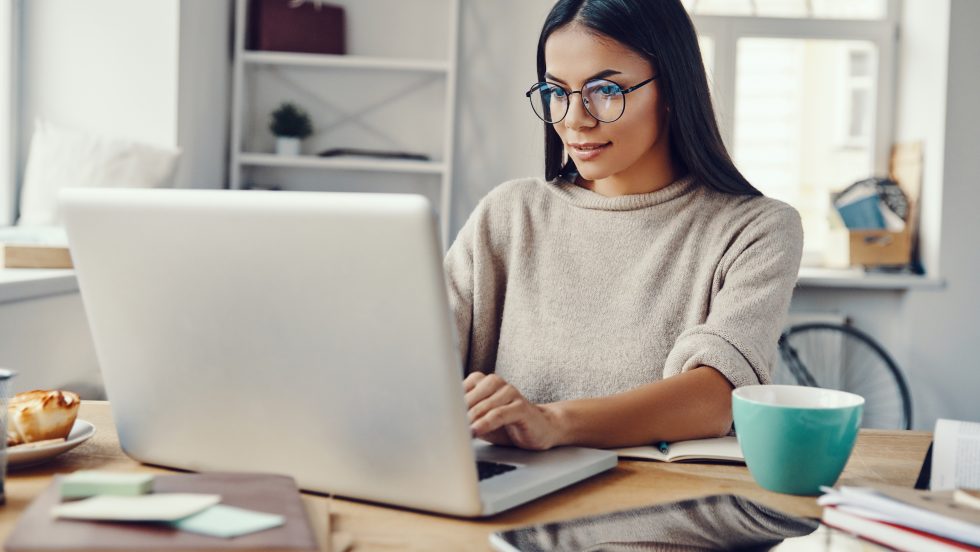 Understanding data—and how to use it—is a critical part of any career today. Beginning Monday, May 31, in collaboration with the IBM digital badging program, Adelphi's Innovation Center will offer a six-week synchronous online class in data science and design thinking.
Led by Adelphi experts accredited in IBM Skills Academy, this new collaborative program will allow students from any major to explore a variety of data science industry case studies from transportation, automotive, human resources, banking and healthcare. Students will gain experience in teamwork and agile industry practices using design thinking through lectures, hands-on labs and group work activities.
"This partnership will allow our students to develop the digital skills needed to succeed in today's world," said Graziela Fusaro, Adelphi's Innovation Center director. "They will be exposed to data from a wide range of industries and trained to design solutions that will solve problems according to the end-user needs, applying design thinking techniques."
Upon completion of the course, participants will receive a digital badge from both IBM and Adelphi. "Receiving dual certification will enhance students' professional profile and open new job opportunities," added Fusaro.
Adelphi's new collaboration with IBM will also provide a curriculum and learning tools focused on high-demand digital skills and design thinking methodologies covering the latest technologies and best practices in the industry. The University will also add IBM cloud-enabled content to its faculty expertise.
In addition to the upcoming data science and design thinking course, Adelphi's Innovation Center will later offer IBM Skills Academy courses in artificial intelligence, blockchain, Internet of Things and others.
Discounts for Adelphi students and staff are available. Learn more and register here.